When it comes to dental health, the more knowledge that you have, the better. Because you may not get too many chances to talk to your dentist in person, it's important to be prepared with any inquiries that you have. The following are a few questions that may be beneficial for you to ask during your next dentist appointment.
How healthy is my mouth?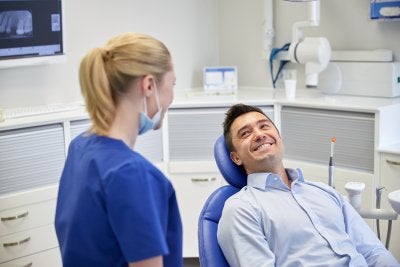 If you're at all concerned about your oral health, then you can benefit from talking to your dentist about the state of your teeth and gums. Learn about potential areas for improvement, what you may be doing right or wrong with your oral hygiene methods, and if there is anything that you should be paying particular attention to. Also, do not hesitate to ask any questions you have so you can gain a clear understanding about the health of your mouth.
What is the best way to brush my teeth?
While you're probably aware of the importance of daily teeth brushing , there may be ways to improve your brushing habits. Your dentist may advise the use of a softer bristled brush to help protect your enamel, or a specially formulated toothpaste to help with sensitivity. He may also ask you to demonstrate how you currently brush your teeth so he can offer helpful tips.
What is the purpose of this procedure and how is it performed?
If your dentist has advised a particular treatment to improve your oral health, you should ask as many questions as you would like about its nature. Having a good understanding of why a particular procedure is necessary may help you to take better care of your teeth. Additionally, when you understand the steps involved in your treatment, this can help with any anxiety that you may be feeling about it.
If you're looking for a dentist office near NYC to schedule your next dentist appointment, give Park 56 Dental a call at (646) 783-3529. Our team of skilled dental professionals can help you improve the health of your mouth and learn about options like dental implants.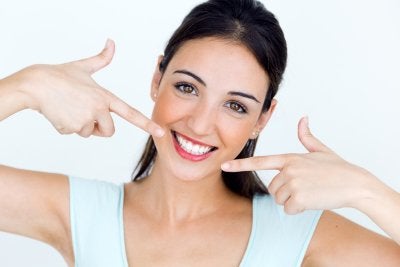 Your smile is important; a good smile can boost confidence and make an excellent first impression when meeting new people. If you are not satisfied with your smile, the top dentists at Park 56 Dental offers a number of options to restore your smile through cosmetic dentistry.
Most dental problems can be fixed with the use of veneers or dental implants. Dental veneers are thin custom fit shells that are used to alter the appearance of your tooth. They are made of materials that blend in with your natural teeth and can be fit to adjust the size, shape, and color of your existing teeth. Dental implants offer a solution to a missing tooth or multiple teeth. By implanting a piece of metal that fuses with existing bone, dental implants offer a long-term solution to missing teeth.
To learn more about getting the smile you've always dreamed of, make an appointment with Park 56 Dental today. We were voted top dentist in NYC . Call (646) 783-3529 to learn more.

Veneers are thin pieces of porcelain or composite resin that are attached to teeth to create a beautiful smile. If you have chipped or broken teeth, or your stained teeth are not responding to traditional whitening treatments, then veneers may help you achieve the beautiful smile that you desire. If you're interested in getting veneers, talk to a top dentist to see if this option is right for you.
Veneers Are Strong and Stain Repellent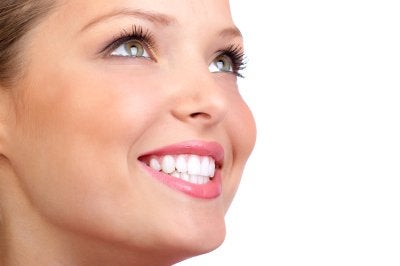 Veneers are stronger and more resilient than your natural tooth enamel. While they'll look like your natural teeth, veneers will repel stains and stay a bright, attractive shade of white. That's why veneers are a great cosmetic solution for people who are looking to get a white smile that will remain looking good for a long time to come.
Veneers Act as Chip Fixers
Do you have a chipped or broken tooth? Or perhaps you have some small gaps in your teeth that you wish would just disappear? Since veneers are placed on top of the tooth enamel, they can restore the look of chipped or broken teeth and fill in unsightly gaps. That's why even the top dentist recommends veneers for smile restoration .
Veneers Can Be Applied at Your Dentist's Office
Veneers can be applied during one or two appointments at your dentist's office. The dentist will take off a small amount of tooth enamel to create a place for the veneer on your tooth. Then, the dentist will take an impression of the tooth so that an exact replica can be made. Finally, the dentist will use adhesive cement to apply the veneer to the tooth.
If you're interested in improving the appearance of your smile, veneers may be the way to go. Are you looking for a dental clinic near NYC for veneer application? Call Park 56 Dental at (646) 783-3529 today to set up an initial appointment with a cosmetic dentist.

Are you suffering from bad breath? A top dentist can help you determine the source. Many people experience bad breath at some point in their lives, and the causes of this condition can be numerous.
Watch this video to learn more about the causes of bad breath. Your mouth is home to many different types of bacteria that can produce unpleasant odors. That's why teeth cleaning and flossing can go a long way to prevent bad breath. Don't forget to brush your tongue, too!
If you have bad breath that just won't go away, you may need to visit a top dentist to uncover the source of the problem and undergo a dental cleaning. For the top dentist in New York, contact Park 56 Dental, a dental clinic near NYC . Call (646) 783-3529 to set up an appointment and get rid of bad breath for good.

The best dentist regularly treats dental cavities. Cavities can happen to anyone of any age. Along with gum disease, a cavity is one of the most common dental problems. While cavities can be easily treated with dental fillings, you can avoid tooth pain altogether by preventing cavities from starting. A dentist suggests avoiding sugary foods, brushing teeth, and scheduling regular dental cleanings. Keep reading to learn more.
Avoid Sugary Foods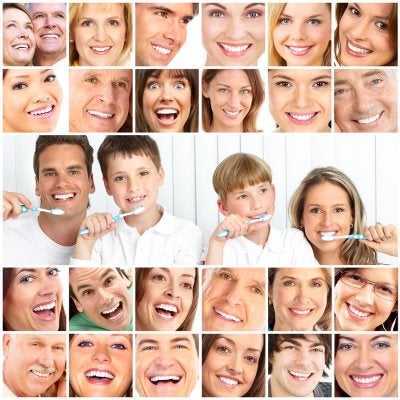 To prevent cavities, the best dentist cautions patients of all ages to avoid sugary foods and drinks . Eating sugar causes acid and bacteria to form in the mouth, which eventually eats away at your teeth and causes decay. If you love sweets, the best dentist suggests using a mouthwash to remove sticky residue on days you choose to indulge. If you cannot get to your toothbrush or a sink, consider carrying a pack of sugar-free gum to chew after you snack.
Brush Your Teeth
Simply brushing and flossing your teeth regularly is the best way to prevent cavities. The top dentist advises brushing twice per day with a soft-bristled toothbrush and fluoride toothpaste. For the very best results, invest in an electronic toothbrush. These toothbrushes are able to cover more tooth surface area in less time and result in a deeper clean. You should also floss nightly with an ADA-approved dental floss. Brushing and flossing your teeth removes tiny food particles and prevents plaque from forming.
Schedule Dental Cleanings
To ward off tooth decay, always schedule a teeth cleaning twice per year. A professional dental cleaning is the only way to remove sticky plaque and hard tartar from your teeth. Without professional cleanings, these substances build up between your teeth and along your gums, causing cavities and gum disease.
If you want to schedule a consultation with the best dentist in NYC, look no further than Park 56 Dental . We are proud to be voted the top dentist in New York. Our dental office offers dental fillings, veneers, tooth implants, and more. For all your general, cosmetic, and emergency dental care needs, call us at (646) 783-3529.

Malocclusion is a general term in general dentistry in NYC that refers to conditions leading to poor bite. Poor bite is any imperfect positioning of the teeth when the jaws are closed. Fortunately, a top dentist in NYC can help patients of all ages achieve a more evenly aligned bite, improving aesthetic appearance and helping with speaking and chewing. Keep reading to find out more about the most common malocclusions: overbite, underbite, and crowding.
Overbite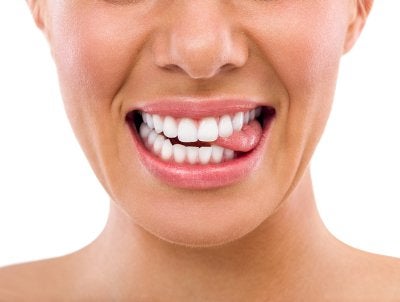 Overbite is a condition that occurs when the upper front teeth protrude over the lower front teeth. In severe cases of excessive overbite, the lower teeth may begin to bite into the roof of the mouth. Although some overbites are hereditary, others are caused by a malformed jaw. Overbite may also be caused by thumb-sucking and nail-biting. A top dentist in New York can correct overbite with techniques like tooth extraction or corrective measures like Invisalign.
Underbite
Conversely, underbite occurs when the lower teeth and jaw protrude in front of the upper teeth. Genetics play a key role in underbite but many dentists have also observed severe underbites due to extended use of a pacifier or bottle. Underbite is most commonly fixed through retainers, headgear, or invisible braces.
Crowding
Many people visit a top dentist in NYC because they are concerned about unevenly spaced or overcrowded teeth. Crowding can prevent permanent teeth from coming in properly and can even make it impossible for them to erupt at all. This condition is called impaction. If teeth become severely impacted, the condition can become very painful and require emergency dental care.
For the best dentist serving NYC , look no further than Park 56 Dental. Our dentists can offer a wide range of different options to help correct crowded or misaligned teeth, including Invisalign in NYC. We are pleased to offer the latest techniques and technologies in general and sedation dentistry. Find out more about our dentist office by calling us directly at (646) 783-3529 today.

In addition to brushing twice per day, a top dentist in NYC advises patients of all ages to floss every night before bed. Flossing is essential to maintaining the best oral health.
The top dentist in NYC emphasizes flossing because only flossing can clean the areas between the teeth and gums where a toothbrush cannot reach. The top dentist in New York suggests starting by wrapping floss around the middle finger and holding the other end on your other middle finger. Just as when you visit your dentist office for a professional teeth cleaning, move the floss back and forth between the teeth and go all the way down to the gum.
Get more tips on how to maintain the best oral health by speaking directly to the best dentist in NYC. Call Park 56 Dental at (646) 783-3529 today.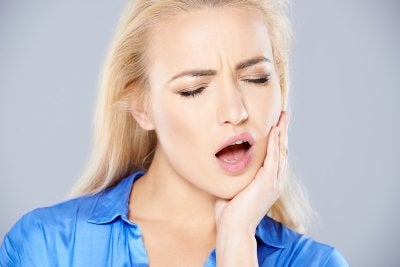 There are a number of different possible causes of tooth pain. If you are experiencing pain in your teeth or jaw, you should schedule a visit to your dentist. Park 56 Dental is one of the top dentists in New York. Our experienced dentists can treat many different dental health conditions.
Some patients experience sensitivity to hot or cold foods or liquids. If the pain lasts more than a few seconds, this could be the result of inflammation or decay. A root canal treatment may be necessary to prevent the development of an abscess. A sharp pain as you bite into a harder food could be caused by a chipped tooth, decay or a dislodged filling. A dull ache in the upper jaw close to the sinuses could be a symptom of a cold or flu, a side effect of clenching or grinding, or a sign of decay. Severe, persistent pain may indicate advanced decay or inflammation, affecting the tooth's nerve. You may need root canal surgery. It's also important to consult your dentist immediately if your gums are inflamed, sore, or tender to the touch.
At Park 56 Dental , we are here to help you safeguard the health of your teeth. To find out more about our services, visit our website or call us at (646) 783-3529.

The best way to ensure that you don't have costly and painful dental problems later in life is by visiting a top dentist in NYC for tips on preventative dental care. Maintaining proper oral hygiene, visiting the dentist office for regular dental cleanings, and dental fillings can help you avoid having to undergo smile restoration services. Here are some of the primary reasons why preventative dentistry is important.
Detect Problems Early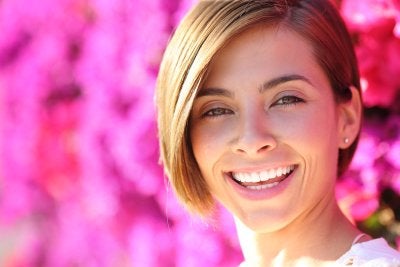 Visiting your dentist office regularly for checkups and teeth cleanings will allow your dentist to get to monitor your dental health. If you show any early warning signs of oral disease, gingivitis, tooth decay, or gum disease, you can obtain treatment before the issue becomes a serious problem. The sooner you treat dental problems, the more effective the treatment will be.
Prevent Cavities and Tooth Decay
Cavities and tooth decay can result from poor diet and poor oral hygiene. They can also lead to more serious problems, like tooth loss, bone loss, receding gums, and painful infections. Preventative dental care includes treatments like fluoride, professional dental cleanings, and advice on how to keep your teeth and mouth healthy. This will help you avoid cavities and tooth decay.
Avoid Costly and Painful Dental Problems
When left untreated, many dental problems can become severe, and can threaten the health of your teeth, gums, and heart. A cavity that doesn't receive a dental filling can cause you to lose a tooth, necessitating an expensive emergency dental procedure, like a root canal or dental implant. Dental issues that aren't noticed or treated can cause tooth abscesses and tooth infections. A tooth infection can spread to other parts of your body and increase your risk of cardiac disease, or a stroke.
At Park 56 Dental, you can get preventative dental care from the best dentists in NYC . Our skilled, experienced staff can help you maintain excellent oral hygiene, protecting your teeth and gums from disease. To schedule a free consultation, call us today at (646) 783-3529.

Whether you have experienced tooth loss due to tooth decay or trauma to the mouth, it is always a good idea to have your missing teeth replaced. Replacement via dental implant can serve both practical and aesthetic purposes. Keep reading for a closer look at some of the benefits of replacing missing teeth.
Preserve Bone Mass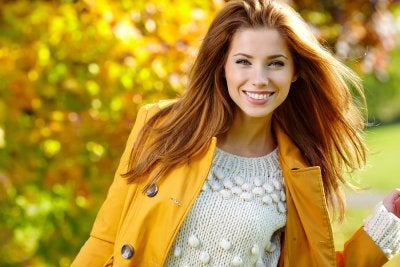 Your jaw needs your teeth in order to avoid resorption. Resorption occurs when your bone shrinks because your teeth no longer adequately stimulate your jaw. The more teeth you are missing, the more severe your resorption may become. Replacing your missing teeth allows you to avoid resorption and maintain bone mass. Your dentist can provide a dental implant treatment to restore functioning to your teeth and preserve bone mass. The root of the prosthetic is implanted into the bone so that stimulation continues.
Maintain Tooth Placement
When you lose one or more teeth, the teeth that neighbor the new gap may drift out of position . This can affect your bite as well as your susceptibility to tooth decay. The teeth that surround the gap on either side may move into the new opening, and the tooth on the opposite jaw may grow longer, or super erupt. It may be difficult to access the entire surface area of these teeth if they become crooked, which can have negative implications regarding your dental hygiene.
Enhance Your Smile
Many people seek to replace their missing teeth for cosmetic purposes in addition to practical reasons. Missing teeth, especially in visible areas, can impair your confidence. The shifting of neighboring teeth can exaggerate this complication as well. Replacing your missing teeth can enhance your smile and restore your confidence, which will give you a reason to smile in itself.
For more information about the benefits of replacing missing teeth, feel free to call Park 56 Dental at (646) 783-3529. Our top dentistry practice specializes in emergency dental care and veneers in NYC. Please do not hesitate to visit our website or stop in and meet with us to find out what makes us the best dentists in New York.