Your smile is likely one of the first things people notice about you, and healthy white teeth can make a very positive first impression. If teeth are discolored due to aging, diet, medications, or environment, a quick teeth whitening session with a top cosmetic dentist is an inexpensive way to markedly improve the color and appearance of your teeth, leaving you feeling confident and ready to smile.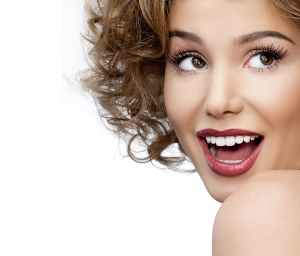 Aesthetic Benefits of Teeth Whitening
A survey conducted by the American Academy of Cosmetic Dentistry revealed that 99.7% of adults consider a white smile to be an "important social asset," and 96% of those surveyed said they found potential romantic partners more attractive if they had a nice smile. Making an investment in the appearance of your teeth by visiting a top dentist for professional whitening can provide immediate rewards, like boosting your self-esteem and making your smile more appealing to everyone you meet.
Advantages of In-Office Teeth Whitening
It's safer and more effective to have your teeth whitened in the dentist's office. Your dentist will ensure that your mouth is protected from the whitening materials used and can advise you on the best methods for protecting and maintaining your white teeth. In-office whitening treatments are the quickest way to achieve the whitest smile possible, and with the right care, your teeth will stay whiter much longer than if you used an in-home whitening system.
ZOOM! ® Whitening Treatment
ZOOM!® is the top patient-requested whitening treatment, and for good reason. In just one hour, your teeth can be on average eight shades whiter. The process is pain-free and is completed in one visit of three 15-minute sessions using a hydrogen peroxide gel and exposure to a UV light. The end result is a natural, noticeably whiter smile.
To learn more about teeth whitening services, contact the best cosmetic dentist in NYC , Park 56 Dental. Call us at (212) 826-2322 to find answers to your questions or to schedule an appointment for a quick, easy treatment that will leave you smiling.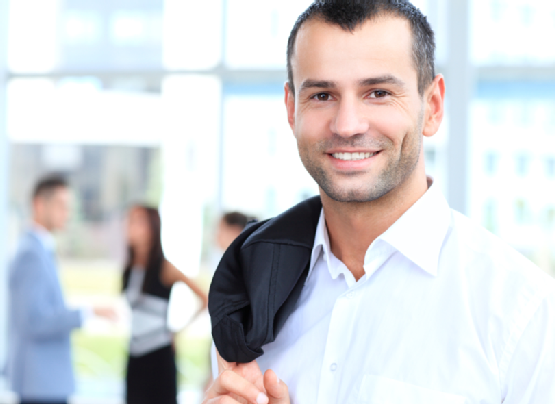 Chipped teeth are easy for skilled cosmetic dentists to repair. There are many solutions available, and a top dentist can work with you to find the best smile restoration option. Restorations are also natural-looking, so no one will be able to tell that you ever had a problem at all.
A tooth can become chipped or broken due to erosion of the tooth enamel, an accident, cavities, or temperature disparity—for instance, consuming something cold immediately after consuming something hot. It is important that your dentist know the cause of the chipped tooth to recommend the treatment that has the best possibility of long-term success.
Porcelain veneers are an easy correction for chipped teeth. They are custom made, fitted to each patient individually, and allow your natural teeth to remain intact. Depending on how well you care for your veneers, they can last up to 20 years. Dental bonding and fillings are other options for repairing chipped teeth.
If you have a chipped tooth and would like veneers from a top cosmetic dentist in NYC , contact us at Park 56 Dental by calling (212) 826-2322. 
Plaque is a soft, sticky film of bacteria that can build up on your teeth and cause dental problems. The millions of bacteria contained in plaque can lead to cavities, gum disease, and tooth decay.
If plaque doesn't get brushed away by your toothbrush, it can form an acid that eats away at your tooth enamel. If you notice plaque build-up on your teeth, it is important to schedule an appointment with your dentist to remove the plaque and prevent any further damage to your teeth and gums. View the American Dental Association's video on plaque and prevention to learn more.
At Park 56 Dental, we can schedule a cleaning and give you valuable tips to stay plaque-free. Visit our website or call (212) 826-2322 to schedule an appointment with us for a teeth cleaning in NYC. 

As the top dentist in NYC will tell you, even one missing tooth can create a host of problems for your mouth. More than one missing tooth can magnify those problems exponentially. While there are a variety of tooth replacement options available, many people don't explore the possibilities unless they are missing so many teeth that eating has become a problem. Here's why that can be a huge mistake: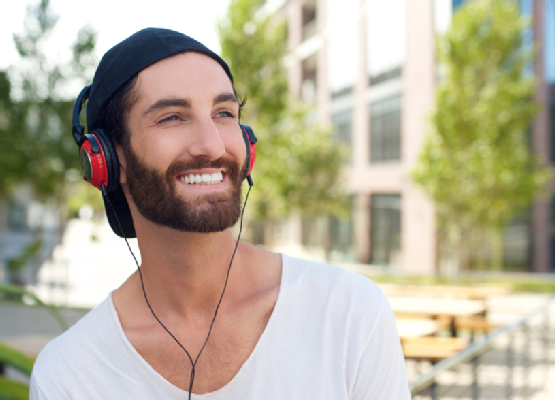 Loss of Alignment
When one or more teeth are loss, the remaining teeth have a natural propensity for shifting into the newly opened space. This includes both the adjacent teeth along the affected ridge, as well as the opposing teeth on the opposite ridge. When teeth shift out of place, it can create new gaps between otherwise well aligned teeth, while simultaneously disrupting the bite. This may lead to unnatural force on the remaining teeth that can cause them to wear prematurely or even crack or break.
Loss of Bone
The only thing that keeps the bone in your jaw from resorbing into the body is the constant stimulation it receives from your teeth. When a tooth is removed , that stimulation is removed with it, and the body believes it is no longer necessary to support bone in the area. The complications from bone loss are many and varied, but the most notable is not having enough bone to support tooth replacements such as implants at a later date.
Loss of Esthetic Value
Missing teeth create a cosmetic problem as well, which can lead to a patient losing self-esteem or adopting a negative self-image. Our smiles are so important to our personal sense of well-being and attractiveness. A cosmetic dentist specializing in tooth replacement can help you prevent or reverse these effects of tooth loss.
If you have missing teeth and are ready to take action to replace them, contact us at Park 56 Dental in NYC. We'll be happy to explore all of your options with you and make a recommendation of which is best for you. Call (212) 826-2322 for an appointment today!