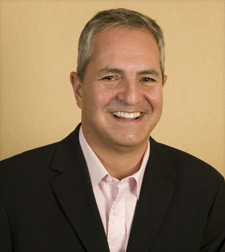 Dental wellness requires a lifelong commitment. If you want to enjoy a bright and healthy smile well into your senior years, Dr. Howard J. Spielman can help you achieve that goal. Dr. Spielman concentrates on long-term oral health practices that can help his patients preserve their natural teeth even into older age. In fact, this dedication to enduring dental wellness is what motivates Dr. Spielman to treat and educate his patients with the best dental practices available. This commitment to helping patients achieve optimal dental health throughout adulthood is far from the only trait that makes Dr. Spielman one of NYC's top dentists. He also makes it a priority to put patients at ease when they come to his office. By making his patients feel like a part of the family at Park 56 Dental, Dr. Spielman has cultivated long-lasting relationships that thrive on compassion and respect.
Would you like to become Dr. Spielman's newest patient? To schedule an initial consultation with him, call Park 56 Dental at (212) 826-2322. For more information on the services that Dr. Spielman offers to the residents of NYC, please visit our website. 

Surface tooth decay typically produces no pain, which is why so many people realize they have cavities only when decay reaches the interior of their teeth. Once bacteria reach the blood vessels and nerves housed in the teeth, the destruction of these tissues can cause considerable discomfort and widespread infection. That is why top dentists turn to root canal therapy to alleviate patient pain and save damaged teeth. The following information highlights the truth of why root canals are so instrumental in restorative dentistry.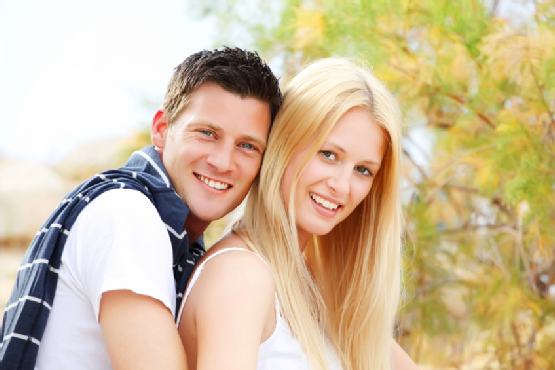 Root canals stop infections.
The immune system typically cannot eliminate a tooth infection on its own. As a result, the accumulation of bacteria will continue to build until it damages the infected tooth and the gum tissues and bone that surround it. Some studies also indicate that infections that begin in the mouth may be able to reach the body's vascular system and cause greater harm to its blood vessels. A root canal can remove the infection inside the tooth so that the pressure of it can no longer deteriorate nearby tissues and spread to other regions.
Root canals prevent tooth extractions.
Untreated tooth decay can eventually leave a tooth so damaged that it can no longer remain stable in the gums and bone that support it. Once tooth loss occurs, the teeth in vicinity of the open socket may also suffer from stability issues. The lifelong use of dentures, bridges, and dental implants may be the only way to avoid additional tooth loss. Instead of suffering through the discomfort and financial cost of tooth loss and subsequent restoration methods, patients can undergo a root canal in one dental visit.
Root canals eliminate pain.
Dentists can make root canal therapy a comfortable procedure for all patients regardless of their pain thresholds or dental anxieties. Topical solutions, injectable medications, and sedation dentistry techniques can put patients at ease, making the root canal process a positive experience for all who undergo it. Individuals requiring this form of treatment may want to consult with their dentist to ensure that they receive the pain relief measures best suited to their needs.
Do you have a toothache that refuses to go away? Let Park 56 Dental help you enjoy a healthy and pain-free smile once again. Call our NYC office at (212) 826-2322 to make an appointment with a dentist today.
A glowing smile can disappear as the years go by. This video describes the most common occurrences for tooth discoloration.
Enamel discoloration can develop from multiple factors. Normal wear and tear can erode the outer layer of the teeth, which may gradually appear a yellowish color. Other circumstances can expedite the look of dark teeth as well. For instance, the consumption of stain-producing beverages can dull a bright smile. Habitual coffee, tea, and cola drinkers are in particular danger of suffering from discolored teeth. Individuals who regularly chew or smoke tobacco products can also put themselves at risk for teeth stains.
Are you unhappy with the look of your teeth? Park 56 Dental can turn your frown into a beautiful and bright smile with our Zoom! teeth whitening services. To schedule an appointment with a top dentist in NYC, call (212) 826-2322.

Does the thought of an upcoming dentist appointment make you fearful or distraught? If you suffer from dental anxiety , it can make an otherwise routine examination a needlessly upsetting situation. It might also cause you to delay or ignore your checkups, a consequence that can result in serious oral health complications. To make your next dental appointment a positive experience, consider these dental anxiety coping tips: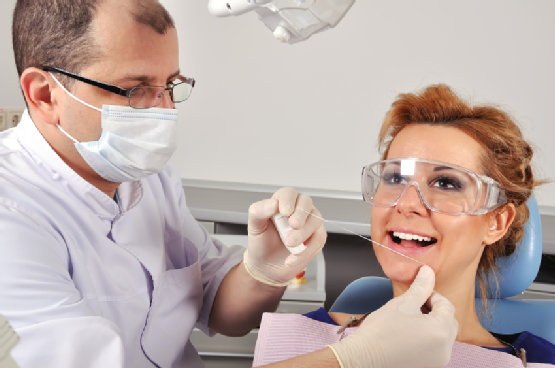 Discuss Your Procedures
Take a moment to consider why you might suffer from dental anxiety. Could it be because you aren't sure of what your dentist does as you sit in his chair? The unknown can cause fear in a variety of circumstances, and going to the dentist is no exception. If you become anxious when you don't fully understand your dental condition or the care for it, talk to your dentist. Have him explain his services before he begins so that you can enjoy peace of mind as you undergo treatment.
Communicate Your Prior Experiences and Fears
Perhaps you have suffered uncomfortable dental experiences in the past. When you discuss these circumstances with your dentist, he can explain why the methods that he uses will not cause the same discomfort. He can also take into consideration your prior experiences when administering your treatment. For instance, if inadequate anesthetization has caused discomfort in the past, your dentist can see to it that you are fully numb before he moves forward with your care.
Talk to Your Dentist About Sedation
If communication alone cannot alleviate your dental anxiety, dental sedation can provide the complete calm and comfort you need. You dentist can administer your sedation with either a pill or gas and adjust it to fit your individual needs. Depending on your preference, you can receive dental sedation even before you sit down for your treatment! By discussing your sedation dentistry options with your dentist, you can take control of your dental anxiety.
Would you like to learn more about dental sedation? Call Park 56 Dental at (212) 826-2322 to speak with an associate about our treatment services. For more information on how sedation dentistry works, you can also visit our website.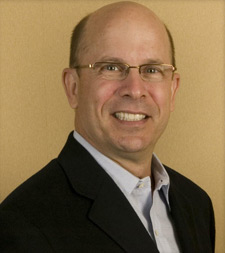 For some individuals, dentistry is merely a profession; for Dr. Philip S. Abramsky, it is a passion. Dr. Abramsky has been offering his exceptional dental services for more than 30 years, and his dedication to providing quality treatment encompasses the globe. Upon completing his undergraduate and graduate degrees at Lafayette College and University of Pennsylvania, respectively, Dr. Abramsky relocated to New York City to attend the Mount Sinai Medical Center Residency Program. Since then, he has afforded area residents the comprehensive dental services they require for ultimate oral health. Dr. Abramsky's goal to provide assistance to those in need has also brought him to numerous countries around the world as part of the International Health Emissaries. He is an avid outdoorsman, devoted father, loving husband, and experienced magician as well.
Want to experience for yourself why so many people turn to Dr. Abramsky for their dental care? Then call Park 56 Dental at (212) 826-2322 to set up an initial consultation. When you visit our website, you can learn additional facts about Dr. Abramsky and our entire team of top cosmetic dentists in NYC.