The best dentist regularly treats dental cavities. Cavities can happen to anyone of any age. Along with gum disease, a cavity is one of the most common dental problems. While cavities can be easily treated with dental fillings, you can avoid tooth pain altogether by preventing cavities from starting. A dentist suggests avoiding sugary foods, brushing teeth, and scheduling regular dental cleanings. Keep reading to learn more.
Avoid Sugary Foods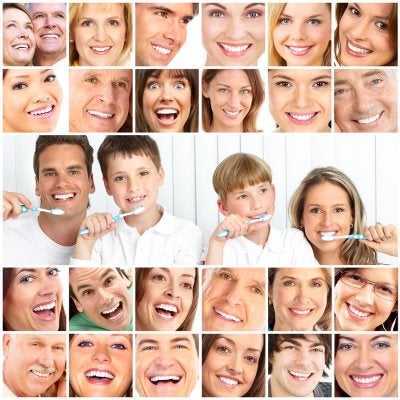 To prevent cavities, the best dentist cautions patients of all ages to avoid sugary foods and drinks . Eating sugar causes acid and bacteria to form in the mouth, which eventually eats away at your teeth and causes decay. If you love sweets, the best dentist suggests using a mouthwash to remove sticky residue on days you choose to indulge. If you cannot get to your toothbrush or a sink, consider carrying a pack of sugar-free gum to chew after you snack.
Brush Your Teeth
Simply brushing and flossing your teeth regularly is the best way to prevent cavities. The top dentist advises brushing twice per day with a soft-bristled toothbrush and fluoride toothpaste. For the very best results, invest in an electronic toothbrush. These toothbrushes are able to cover more tooth surface area in less time and result in a deeper clean. You should also floss nightly with an ADA-approved dental floss. Brushing and flossing your teeth removes tiny food particles and prevents plaque from forming.
Schedule Dental Cleanings
To ward off tooth decay, always schedule a teeth cleaning twice per year. A professional dental cleaning is the only way to remove sticky plaque and hard tartar from your teeth. Without professional cleanings, these substances build up between your teeth and along your gums, causing cavities and gum disease.
If you want to schedule a consultation with the best dentist in NYC, look no further than Park 56 Dental . We are proud to be voted the top dentist in New York. Our dental office offers dental fillings, veneers, tooth implants, and more. For all your general, cosmetic, and emergency dental care needs, call us at (646) 783-3529.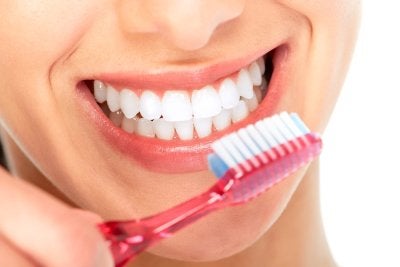 The best dentist provides a wide range of cosmetic dentistry procedures to treat tooth and gum imperfections. If you suffer from chipped, misaligned, or discolored teeth, ask your dentist office about your cosmetic dental options.
If you want to improve your smile, you are not alone. More and more people are visiting the best dentist to find out how they can correct flaws in their smiles. Invisalign is one of the most popular procedures. These clear braces are one of the most effective and affordable ways to straighten your teeth without almost anyone knowing. If you have more minor problems with your tooth alignment, your dentist may recommend veneers. Veneers are thin, tooth-colored sheaths that fit precisely over the front of teeth, masking any imperfections. Veneers are also ideal for chipped or discolored teeth. If your teeth have become dark or yellow due to age, you can also invest in teeth whitening. Finally, if you are missing teeth, ask your dentist about a smile restoration.
Find out everything you need to know about cosmetic dentistry straight from the best dentist serving NYC. Call Park 56 Dental at (646) 783-3529 to learn about our available cosmetic procedures.

If you need to have dental work done, you deserve to work with the best dentist. However, if you are like many people, you may feel anxious at the idea of visiting even the best dentist. If the idea of everything from a dental cleaning to a root canal fills you with fear, ask your dentist about sedation dentistry. This dentistry option can make sure you are comfortable and relaxed whenever you are in the dentist chair. Keep reading to learn why sedation dentistry is a good option because it calms nerves, comes in numerous forms, and permits communication.
Calms Nerves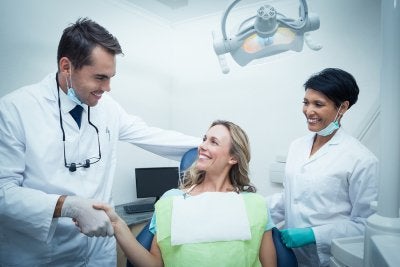 If you feel nervous even when you visit the dentist, sedation dentistry may be right for you. Many patients feel everything from mild discomfort to extreme fear when visiting a dentist. Unfortunately, dental anxiety can cause people to postpone dental services that are essential to their oral and overall health. With sedation dentistry, you can get the dental work you need without ever feeling nervous or overwhelmed.
Available in Numerous Forms
The top dentist offers a wide range of techniques to make you feel comfortable throughout your root canal, dental implants surgery, dental cleaning, or cosmetic dental work. Deep sedation is ideal for an accident that requires emergency dental care or a more invasive procedure like placing dental implants. With deep sedation, you will sleep for the entire procedure.
Permits Communication
If you prefer to communicate with your dentist, you can still benefit from sedation dentistry. Mild sedation like laughing gas allows you to remain awake but calm, while light IV sedation creates a deeper state of relaxation but maintains consciousness. Both kinds of sedation dentistry are recommended for both simple and complex procedures.
Call Park 56 Dental at (646) 783-3529. We offer sedation dentistry near NYC for nearly all our dental procedures, including a dental cleaning, emergency fillings, veneers, or a root canal. Call us today to speak to a sedation dentist.

Most people do what they can to keep their pearly whites both pearly and white, but there are certain factors that bring about adversity. Unfortunately even the best dentist in NYC cannot keep you away from certain foods or prevent you from aging. Read on if you are wondering what is staining your teeth.
Foods and Beverages
If you want to keep your teeth as bright as you can, you will need to pay close attention to the foods you eat and the beverages you drink. Certain foods and drinks that are intensely colored are more likely to stain your teeth. Fruits like blueberries, blackberries, and raspberries can stain your teeth and lead to significant discoloration. Beverages like coffee and wine can have the same effect as well. Avoid discoloration by mixing your berries into smoothies or drinking your coffee with a straw.
Changing Tooth Structure
Sometimes your tooth discoloration can come from the inside rather than the outside. There are a few factors that could lead to the darkening or yellowing of the dentin in the inner layers of your teeth from the inside. Certain types of antibiotics may cause this change in tooth structure, even if your mother used them while she was pregnant. You may also suffer from intrinsically stained teeth in adulthood if you suffered a fall, blow, or other trauma to the mouth area when you were a child.
Aging and Discoloration
You will notice many changes in your body as you age, and discoloration of the teeth may be one of them. The inner dentin of your teeth will naturally become yellow as you grow older; whether it shows through or not depends on the individual case. Keep your dentist appointments to keep your teeth in top shape.
If you have stained or discolored teeth and would like to learn about smile restoration options, feel free to call Park 56 Dental at (646) 783-3529. We strive to be among the best dentists serving NYC. Feel free to stop in and see us or visit our website to learn more about our root canals, veneers, and dental implants.

If you have ever looked in the mirror and wished you had straighter teeth, you may have considered the prospect of braces. When you work with the top dentists in NYC, however, Invisalign is an option as well. Keep reading if you are interested in comparing Invisalign to traditional metal braces.
Aesthetics
Although traditional metal braces have been effective in repositioning and correctly aligning teeth, they have not been known to do so in a particularly discreet fashion. Today's braces have come a long way in terms of cosmetic appeal, but Invisalign is still the clear choice when it comes to discreetly realigning your teeth.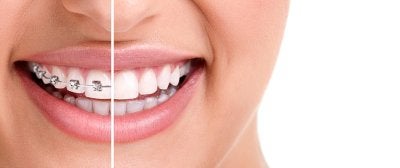 The Invisalign treatment method includes the use of aligners, which are clear plastic trays that guide your teeth into position. In stark contrast to traditional metal braces, these trays are virtually invisible. This advantage makes Invisalign a perfect choice for working professionals.
Flexibility
Traditional metal braces are a commitment, and this turns some people off. While Invisalign is also a commitment, you have the freedom and flexibility to take your aligners out whenever you want. This means that you do not have to restrict your diet to foods that won't get caught in your braces, and you won't have to worry about your meal damaging your orthodontics. You can take your aligners out for an hour or two each day without worrying about your progress being undone.
Dental Hygiene
Since Invisalign aligners are removable, they allow you to care for your teeth the way you normally would. Rather than navigating through a maze of braces and wires, you can brush and floss your teeth with ease. If you want to keep up with your dental hygiene as best as you can during treatment, Invisalign offers the advantage.
For a more detailed comparison of Invisalign and traditional metal braces, contact Park 56 Dental or visit our website. In addition to Invisalign in NYC, our team specializes in dental fillings and teeth cleaning. Feel free to call some of the top dentists in NYC at (646) 783-3529 or stop by our offices to meet with us today.
Archives
2018
2017
2016
2015
2014
2013
2012