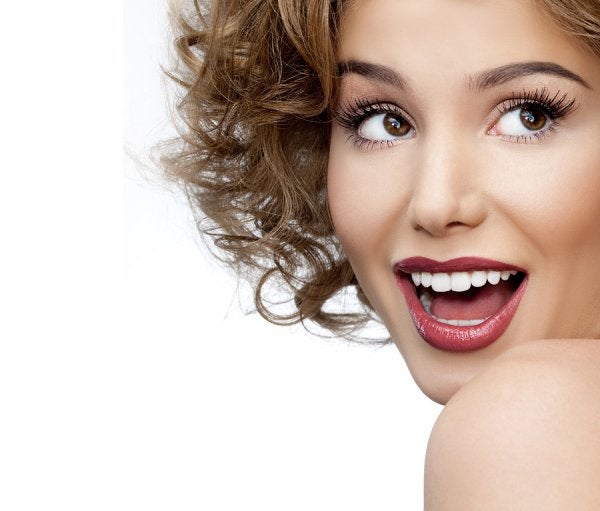 Taking good care of your teeth is a great way to keep them looking brilliant. But even if you're careful about brushing, flossing, and visiting your dentist every six months, discoloration can gradually develop. Your teeth can become stained through contact with everyday beverages and foods such as green tea, red wine, and blueberries. Sometimes, teeth can develop deep stains simply because of the aging process. If you feel your smile could be a little brighter, you can talk to your dentist about your teeth whitening options.
At-Home Products
Many people begin working on their tooth stains with over-the-counter (OTC) whitening pastes, gels, and strips. Unfortunately, these OTC at-home products aren't usually effective enough to produce truly brilliant results. They can also take a long time to work and require many applications. Additionally, there is the possibility that OTC products will irritate the gums and cause tooth sensitivity. In contrast, professional-grade teeth whitening procedures that are available at your dentist's office can effectively and safely whiten your teeth in just one office visit.
Teeth Cleaning
For some people with mild tooth discoloration, a professional teeth cleaning may be all that's needed. At your appointment, your dental hygienist will use specialized instruments and techniques to carefully scrape the plaque and tartar away. He or she will thoroughly polish your teeth with a mild abrasive to lift away surface stains and leave you with a beautiful, healthy smile.
Zoom! Whitening
If your teeth have become slightly yellow or your discoloration doesn't respond to a professional teeth cleaning, it might be time to talk to your dentist about Zoom! whitening. This is one of the most effective, professional-grade whitening systems available. Your dentist will first examine your smile and then apply protective materials on your gums and lips. Then, your dentist will apply the Zoom! gel and activate it with the Zoom! light source to break up and remove stains. You can achieve brilliant results with just three 15-minute applications.
Park 56 Dental can help you achieve your goals for your smile with our advanced Zoom! whitening system, teeth cleaning services, and other smile restoration services. Schedule a visit with our dentist for a teeth whitening or teeth cleaning in NYC today. You can contact us at (646) 783-3529.

Most people do what they can to keep their pearly whites both pearly and white, but there are certain factors that bring about adversity. Unfortunately even the best dentist in NYC cannot keep you away from certain foods or prevent you from aging. Read on if you are wondering what is staining your teeth.
Foods and Beverages
If you want to keep your teeth as bright as you can, you will need to pay close attention to the foods you eat and the beverages you drink. Certain foods and drinks that are intensely colored are more likely to stain your teeth. Fruits like blueberries, blackberries, and raspberries can stain your teeth and lead to significant discoloration. Beverages like coffee and wine can have the same effect as well. Avoid discoloration by mixing your berries into smoothies or drinking your coffee with a straw.
Changing Tooth Structure
Sometimes your tooth discoloration can come from the inside rather than the outside. There are a few factors that could lead to the darkening or yellowing of the dentin in the inner layers of your teeth from the inside. Certain types of antibiotics may cause this change in tooth structure, even if your mother used them while she was pregnant. You may also suffer from intrinsically stained teeth in adulthood if you suffered a fall, blow, or other trauma to the mouth area when you were a child.
Aging and Discoloration
You will notice many changes in your body as you age, and discoloration of the teeth may be one of them. The inner dentin of your teeth will naturally become yellow as you grow older; whether it shows through or not depends on the individual case. Keep your dentist appointments to keep your teeth in top shape.
If you have stained or discolored teeth and would like to learn about smile restoration options, feel free to call Park 56 Dental at (646) 783-3529. We strive to be among the best dentists serving NYC. Feel free to stop in and see us or visit our website to learn more about our root canals, veneers, and dental implants.

There are few things as attractive as a bright, gleaming, white smile. However, aging, hereditary, dietary habits, smoking, and certain prescription medications may all cause staining or yellowing of teeth. Many patients opt to visit a top dentist in NYC for whitening treatments to restore the luster of their smile. Whitening procedures are not permanent. However, there are a number of steps you can take to maintain the white appearance of your teeth for as long as possible between dental visits.
Avoid Certain Foods and Beverages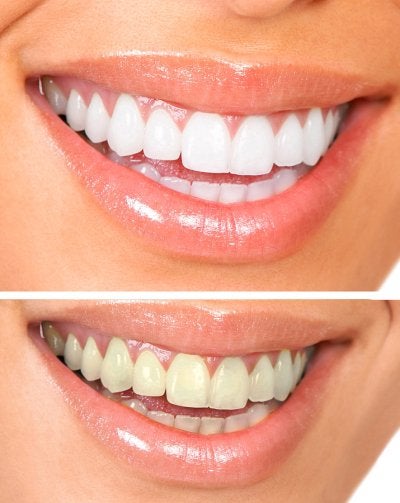 To prevent discoloration , minimize your consumption of certain foods and drinks. Coffee, tea, and wine, as well as some fruit juices, can all stain teeth. Reduce your intake of these fluids or consider drinking them through a straw to reduce exposure to the liquid. Using tobacco can also stain your teeth.
Choose Medications Carefully
Certain prescription medications may cause tooth discoloration as a side effect. If you are on medication, ask your doctor whether it may be adversely affecting the appearance of your teeth. If this is the case, consult your physician to find out whether alternative, non-staining medications would be an appropriate option for you.
Practice Good Dental Hygiene
To maintain teeth in optimum condition, brush at least twice daily and floss once daily. Rinse with a fluoride mouthwash. Use a whitening toothpaste no more than once a week. Whitening toothpastes help remove staining, but can be abrasive and may cause damage if used too frequently.
Visit Your Dentist Regularly
Schedule regular dental appointments to make sure your teeth remain in optimum health. Your dentist may also be able to provide additional touch-up whitening treatments to help maintain the color of your teeth.
At Park 56 Dental , we offer professional whitening treatments, using Zoom! whitening gel. To find out more, visit our website, or call us at (646) 783-3529 to schedule an appointment. Let us help you keep your pearly whites dazzling and bright.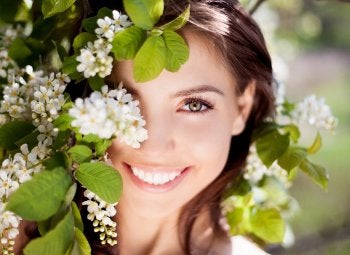 Yellowing, stained, or discolored teeth can make your smile less attractive. In-office and in-house procedures can help to restore your teeth to a brighter shade. There are also a number of things you can do to maintain the whiteness of your teeth between visits with your top dentist in NYC.
To keep your pearly whites bright, you will need to avoid certain foods and drinks, including coffee, tea, and wine. Drinking through a straw may help to prevent these staining liquids from coming into contact with your teeth. You should also rinse or clean your teeth after consumption.
Good dental hygiene is crucial to prevent discoloration. Brush your teeth twice a day and floss at least once daily. A whitening toothpaste, used once or twice weekly, can also help to prevent superficial stains. Regular visits to the dentist office for touch-up treatments can help to keep your teeth white.
At Park 56 Dental, we offer a range of smile restoration and maintenance services, including teeth whitening, veneers, and dental implants. To learn more about our teeth whitening treatments, visit our website or call us at (646) 679-3998.