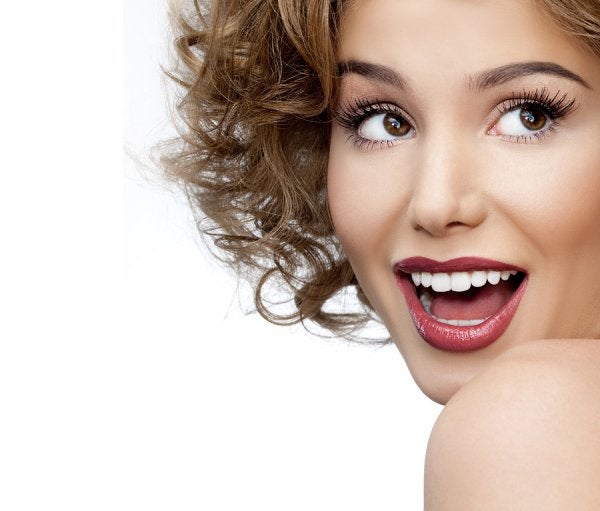 Taking good care of your teeth is a great way to keep them looking brilliant. But even if you're careful about brushing, flossing, and visiting your dentist every six months, discoloration can gradually develop. Your teeth can become stained through contact with everyday beverages and foods such as green tea, red wine, and blueberries. Sometimes, teeth can develop deep stains simply because of the aging process. If you feel your smile could be a little brighter, you can talk to your dentist about your teeth whitening options.
At-Home Products
Many people begin working on their tooth stains with over-the-counter (OTC) whitening pastes, gels, and strips. Unfortunately, these OTC at-home products aren't usually effective enough to produce truly brilliant results. They can also take a long time to work and require many applications. Additionally, there is the possibility that OTC products will irritate the gums and cause tooth sensitivity. In contrast, professional-grade teeth whitening procedures that are available at your dentist's office can effectively and safely whiten your teeth in just one office visit.
Teeth Cleaning
For some people with mild tooth discoloration, a professional teeth cleaning may be all that's needed. At your appointment, your dental hygienist will use specialized instruments and techniques to carefully scrape the plaque and tartar away. He or she will thoroughly polish your teeth with a mild abrasive to lift away surface stains and leave you with a beautiful, healthy smile.
Zoom! Whitening
If your teeth have become slightly yellow or your discoloration doesn't respond to a professional teeth cleaning, it might be time to talk to your dentist about Zoom! whitening. This is one of the most effective, professional-grade whitening systems available. Your dentist will first examine your smile and then apply protective materials on your gums and lips. Then, your dentist will apply the Zoom! gel and activate it with the Zoom! light source to break up and remove stains. You can achieve brilliant results with just three 15-minute applications.
Park 56 Dental can help you achieve your goals for your smile with our advanced Zoom! whitening system, teeth cleaning services, and other smile restoration services. Schedule a visit with our dentist for a teeth whitening or teeth cleaning in NYC today. You can contact us at (646) 783-3529.