Some people bite their fingernails. Others grind their teeth, clench their jaws, and gnaw on the insides of their cheeks. All of these nervous habits can indeed affect your smile. Talk to your dentist about any lifestyle issues that could affect your oral health. If you can't kick the habit, you may find yourself calling for emergency dental care because of broken crowns or chipped teeth.
Watch this video to hear a dentist explain how nervous habits can damage oral health. Gnawing on your cheeks can cause canker sores. Nail biting, teeth grinding, and jaw clenching can all damage the temporomandibular joint (TMJ), potentially leading to TMJ disorder.
If you ever require emergency dental care in NYC, you can call Park 56 Dental any time of the day or night at (646) 783-3529. We also offer general dentistry services, like mouth guards to protect your pearly whites.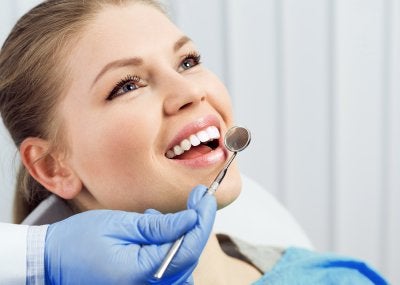 The most commonly performed tooth restorations are dental fillings. Most often, your dentist will recommend a filling when decay is affecting the health of one of your teeth. When bacteria in your mouth weaken your tooth enamel, they can continue to cause damage to the tooth, resulting in a cavity. Dentists remove the decayed area and seal the space with a dental filling.
Fillings can be made from a variety of materials. The ones most commonly used are mercury amalgam and composite resin. No matter the type, these dental restorations serve the purpose of supporting a tooth and helping to protect it from further decay. Fillings occupy the area of missing tooth structure so the tooth can continue to function normally.
For high-quality treatment and access to a broad range of cutting-edge dental procedures from dentists in NYC, call Park 56 Dental today at (646) 783-3529. Our dentists specialize in several types of restorations that can improve the appearance and health of your smile.

After moving to a new town, one of the decisions you'll need to make is choosing a new dentist. When selecting a new dentist office, there are several factors to consider to ensure that you find one which fits your needs. Use these tips to help you find the best dentist for you:
Look for nearby providers.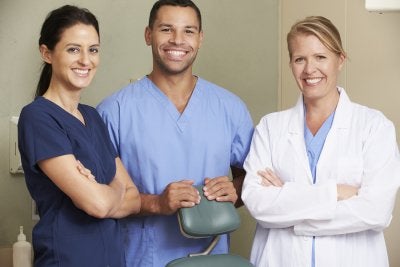 To begin your hunt for a new dentist, speak with your dental insurance company to find offices covered in your area. Next, narrow your search to find dentists within a reasonable driving distance. If you select an office that's located far from your home, you may be less inclined to visit as often as you should. Additionally, you'll want to be located near your dentist in the case of an emergency.
Speak to friends and neighbors.
If you live near family, ask them for dentist recommendations. Learning the name of a good dentist from someone you trust can make the selection process easier and less stressful. If no family live nearby, consult your neighbors. Learning which dentists are popular in your area can give you a great starting point. Online reviews are another excellent way of finding a dentist that has plenty of happy patients.
Talk to your other health providers.
If you already have a trusted primary care doctor, ask her if she has any references for nearby dentists. Similarly, if you've only moved a short distance, consider speaking with your current dentist about anyone he would recommend that's closer to your new residence.
Learn more about the dentist.
Knowing which procedures a dentist office offers is essential for making a smart decision. If there are particular treatments that you're interested in, visit the office's website or give them a call to learn about their services. Also, if you have young kids, ensure that the dentist treats children as well.
At Park 56 Dental, our team of dentists specializes in a wide range of procedures for cosmetic, restorative, and general dentistry near NYC. To learn more about Invisalign or veneers or to schedule your appointment, call us today at (646) 783-3529.

When it comes to dental health, the more knowledge that you have, the better. Because you may not get too many chances to talk to your dentist in person, it's important to be prepared with any inquiries that you have. The following are a few questions that may be beneficial for you to ask during your next dentist appointment.
How healthy is my mouth?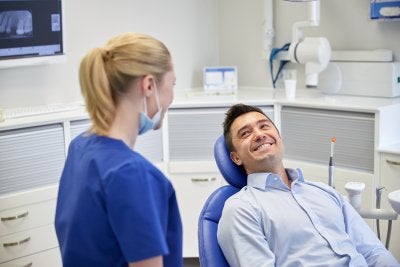 If you're at all concerned about your oral health, then you can benefit from talking to your dentist about the state of your teeth and gums. Learn about potential areas for improvement, what you may be doing right or wrong with your oral hygiene methods, and if there is anything that you should be paying particular attention to. Also, do not hesitate to ask any questions you have so you can gain a clear understanding about the health of your mouth.
What is the best way to brush my teeth?
While you're probably aware of the importance of daily teeth brushing , there may be ways to improve your brushing habits. Your dentist may advise the use of a softer bristled brush to help protect your enamel, or a specially formulated toothpaste to help with sensitivity. He may also ask you to demonstrate how you currently brush your teeth so he can offer helpful tips.
What is the purpose of this procedure and how is it performed?
If your dentist has advised a particular treatment to improve your oral health, you should ask as many questions as you would like about its nature. Having a good understanding of why a particular procedure is necessary may help you to take better care of your teeth. Additionally, when you understand the steps involved in your treatment, this can help with any anxiety that you may be feeling about it.
If you're looking for a dentist office near NYC to schedule your next dentist appointment, give Park 56 Dental a call at (646) 783-3529. Our team of skilled dental professionals can help you improve the health of your mouth and learn about options like dental implants.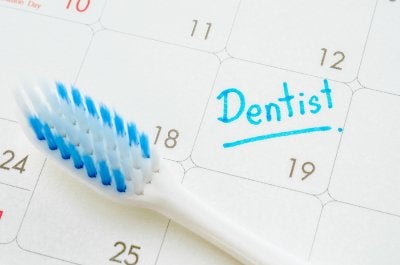 Regular visits to a top dentist are extremely important. Many dentists recommend that you make an appointment every six months to maintain healthy teeth and gums and avoid tooth decay, gum disease, and oral cancer. For these and many other oral conditions, prevention is key and early detection can go a long way in limiting the negative effects of oral diseases.
During a regular dental examination, a top dentist will examine your gums for signs of gum disease and make recommendations about adjusting your dental hygiene routine based on what he or she finds. The dentist will also examine your face, neck, lymph nodes, and jaw joints for signs of disease. In addition, the dentist will check for signs of tooth decay and examine any damaged fillings that may need replacement.
Are you looking for a dentist office near NYC? Park 56 Dental is home to the best dentists in New York. Whether you need a root canal, dental cleaning, or a general oral examination , call (646) 783-3529 to set up an appointment today.

The best dentist regularly treats dental cavities. Cavities can happen to anyone of any age. Along with gum disease, a cavity is one of the most common dental problems. While cavities can be easily treated with dental fillings, you can avoid tooth pain altogether by preventing cavities from starting. A dentist suggests avoiding sugary foods, brushing teeth, and scheduling regular dental cleanings. Keep reading to learn more.
Avoid Sugary Foods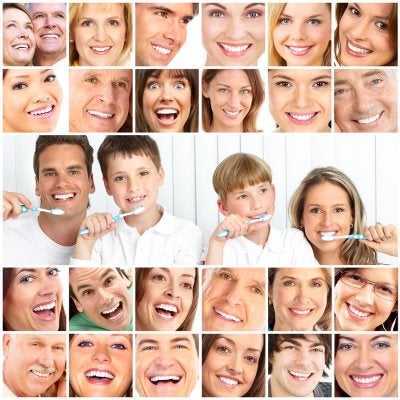 To prevent cavities, the best dentist cautions patients of all ages to avoid sugary foods and drinks . Eating sugar causes acid and bacteria to form in the mouth, which eventually eats away at your teeth and causes decay. If you love sweets, the best dentist suggests using a mouthwash to remove sticky residue on days you choose to indulge. If you cannot get to your toothbrush or a sink, consider carrying a pack of sugar-free gum to chew after you snack.
Brush Your Teeth
Simply brushing and flossing your teeth regularly is the best way to prevent cavities. The top dentist advises brushing twice per day with a soft-bristled toothbrush and fluoride toothpaste. For the very best results, invest in an electronic toothbrush. These toothbrushes are able to cover more tooth surface area in less time and result in a deeper clean. You should also floss nightly with an ADA-approved dental floss. Brushing and flossing your teeth removes tiny food particles and prevents plaque from forming.
Schedule Dental Cleanings
To ward off tooth decay, always schedule a teeth cleaning twice per year. A professional dental cleaning is the only way to remove sticky plaque and hard tartar from your teeth. Without professional cleanings, these substances build up between your teeth and along your gums, causing cavities and gum disease.
If you want to schedule a consultation with the best dentist in NYC, look no further than Park 56 Dental . We are proud to be voted the top dentist in New York. Our dental office offers dental fillings, veneers, tooth implants, and more. For all your general, cosmetic, and emergency dental care needs, call us at (646) 783-3529.

Whether you have a new dental restoration like veneers that you would like to protect or whether you simply want to keep your natural teeth safe , a mouth guard can be an excellent choice. Talk to your dentist about this type of protection and read on for a look at the benefits of Under Armour mouth guards.

Playing a contact sport without a mouth guard can be risky; you could damage your teeth and possibly injure a teammate or opponent. Fortunately, Under Armour mouth guards are designed for the individual wearer and are capable of protecting your teeth in the event that you sustain impact. They are made from quality materials and are appropriate for all kinds of sports, both contact and non-contact. Talk to your dentist to be fit for your own Under Armour mouth guard.
Do you think you could benefit from this type of Under Armour protection? If so, call Park 56 Dental at (646) 783-3529. It is our mission to serve as one of the best dentists in NYC. If you would like to learn more about our dental bridges or veneers, please do not hesitate to stop in and see us or visit our website.

Malocclusion is a general term in general dentistry in NYC that refers to conditions leading to poor bite. Poor bite is any imperfect positioning of the teeth when the jaws are closed. Fortunately, a top dentist in NYC can help patients of all ages achieve a more evenly aligned bite, improving aesthetic appearance and helping with speaking and chewing. Keep reading to find out more about the most common malocclusions: overbite, underbite, and crowding.
Overbite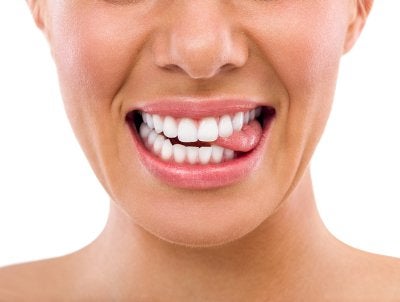 Overbite is a condition that occurs when the upper front teeth protrude over the lower front teeth. In severe cases of excessive overbite, the lower teeth may begin to bite into the roof of the mouth. Although some overbites are hereditary, others are caused by a malformed jaw. Overbite may also be caused by thumb-sucking and nail-biting. A top dentist in New York can correct overbite with techniques like tooth extraction or corrective measures like Invisalign.
Underbite
Conversely, underbite occurs when the lower teeth and jaw protrude in front of the upper teeth. Genetics play a key role in underbite but many dentists have also observed severe underbites due to extended use of a pacifier or bottle. Underbite is most commonly fixed through retainers, headgear, or invisible braces.
Crowding
Many people visit a top dentist in NYC because they are concerned about unevenly spaced or overcrowded teeth. Crowding can prevent permanent teeth from coming in properly and can even make it impossible for them to erupt at all. This condition is called impaction. If teeth become severely impacted, the condition can become very painful and require emergency dental care.
For the best dentist serving NYC , look no further than Park 56 Dental. Our dentists can offer a wide range of different options to help correct crowded or misaligned teeth, including Invisalign in NYC. We are pleased to offer the latest techniques and technologies in general and sedation dentistry. Find out more about our dentist office by calling us directly at (646) 783-3529 today.

In addition to brushing twice per day, a top dentist in NYC advises patients of all ages to floss every night before bed. Flossing is essential to maintaining the best oral health.
The top dentist in NYC emphasizes flossing because only flossing can clean the areas between the teeth and gums where a toothbrush cannot reach. The top dentist in New York suggests starting by wrapping floss around the middle finger and holding the other end on your other middle finger. Just as when you visit your dentist office for a professional teeth cleaning, move the floss back and forth between the teeth and go all the way down to the gum.
Get more tips on how to maintain the best oral health by speaking directly to the best dentist in NYC. Call Park 56 Dental at (646) 783-3529 today.

The top dentist in NYC recommends brushing your teeth at least twice per day. Make sure to also schedule a professional teeth cleaning bi-annually to keep your teeth and gums healthy and beautiful.
Toothpaste is essential for taking care of the teeth and gums. When you brush, be sure to select a toothpaste that is high in fluoride. Fluoride helps strengthen tooth enamel and fight decay. You can also find other active ingredients depending on your needs. Potassium nitrate is recommended by the top dentist in NYC for patients with sensitivity to hot and cold. Pyrophosphates help reduce plaque build-up and wards off cavities.
Do you need a dentist appointment near NYC? Visit Park 56 Dental for the best dentist in NYC . We offer dental cleaning in addition to emergency dental care and even offer sedation dentistry if visiting a dentist makes you feel anxious. For an appointment, call (646) 783-3529.