If a top dentist has recommended tooth implants for your missing or damaged teeth, you may have questions about this procedure. Dental implants are an excellent solution for missing teeth because they can help to preserve your oral health while improving the function of your teeth and the appearance of your smile. There are several steps involved in the dental implant process.
Evaluation and Bone Grafting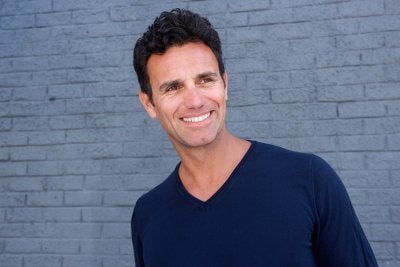 Your dentist will begin the dental implant process by evaluating your tooth and jaw bone. For patients whose jawbone lacks the density to hold a dental implant, their dentist may recommend a bone graft procedure as the first step. If the area around the site of your missing tooth has sufficient bone density, your oral surgeon can proceed with the implant surgery .
Surgery and Implantation
To place the dental implant, your dentist will make an incision in your gums to expose the jaw bone. Next, a hole is drilled into the bone at the implant site. Your oral surgeon will then insert the dental implant, which is a small, metal rod that is typically made of titanium. Once the implant is in place, your dentist will close the incision and provide you with a temporary denture to fill the gap that remains in your teeth. You will wear the denture until the bone has had sufficient time to integrate with the implant.
Abutment and Tooth Replacement
Once your dentist has determined that your bone has healed and grown around the dental implant, he can then place the abutment, which is the fixture to which your replacement tooth will be attached. In some cases, the abutment will already be fixed to your dental implant, allowing for this step to be skipped. Lastly, your dentist will affix your artificial tooth, which is designed to fit and look like your original tooth, to the implant to fill the gap in your teeth.
If you want to see one of the best dentists in New York for your dental implants in NYC, call Park 56 Dental today at (646) 783-3529.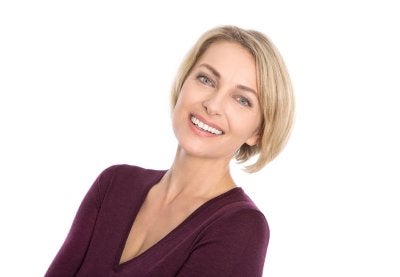 If you're wondering how a top dentist in NYC can help you with your missing teeth, then you may be interested in dental bridges. Missing teeth can affect the appearance of your smile, as well as the function of your bite and the alignment of the surrounding teeth. Bridges provide an excellent solution for this common dental issue.
Bridges are used to replace missing teeth by attaching crowns to the adjacent teeth to literally bridge the gap. Your dentist will modify the teeth on either side of the missing tooth so that they can each wear a crown. Your dentist will then take imprints of your teeth, and the bridge will be designed in a shape and color to fit with and match your existing teeth.
To see one of the best dentists in New York for your dental implants or dental bridges in NYC , look no further than Park 56 Dental. We work with most insurance plans, and our dentists have over 100 years of combined experience. To make your appointment, call us today at (646) 783-3529.

After scheduling a dentist appointment with one of the best dentists in New York, you may be wondering how to prepare for your visit. Knowing what to expect can make you more relaxed and help prepare you for your checkup. Watch this video to learn more.
First, your dentist or hygienist will ask you about your recent medical history, and will then examine your mouth to evaluate the health of your teeth and gums. Your dentist may want to take X-rays to get a look at the interior structure of your teeth. Next, your dentist or hygienist will clean and polish your teeth.
To schedule an appointment with one of the best dentists in New York for veneers or a teeth cleaning, call Park 56 Dental today at (646) 783-3529. We offer a variety of high-quality services for general dentistry near NYC.

If you have ever considered taking steps to achieve a straighter smile, you have likely compared traditional metal braces to Invisalign . When making the decision, you are not only basing your choice on how your smile will look, but also your lifestyle. Invisalign offers a better choice for some when it comes to corrective dentistry. Read on to learn more about whether or not Invisalign might be right for you.
Appearance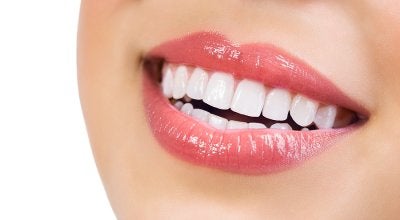 Unlike traditional metal braces, Invisalign works through a series of custom fit plastic trays that slowly move your teeth over time. Since they are made of a clear plastic material, Invisalign is virtually invisible . Metal braces have brackets that are affixed to the front of your teeth and are visible from the time they are put on until they are taken off. Invisalign blends in so well, no one will be able to tell you are wearing them. If appearance is a concern for you when making your decision, Invisalign may be the better choice.
Life Style
Since Invisalign works by wearing aligner trays, they can be removed. This means with Invisalign, you don't have to make any changes to your daily routine of brushing and flossing. You can maintain your oral health care regimen; all you have to do is remove your trays. Additionally, you don't need to make any adjustments to your diet. With braces, there are certain foods that need to be avoided. Invisalign trays can be removed at mealtime, meaning fewer restrictions. With Invisalign, you don't have to make big changes to your everyday life.
Dental Needs
A big factor in determining if Invisalign is right for you is what kind of dental correction you need. Invisalign works best for individuals who are looking to achieve a straighter smile. If you can get your desired results by making easily predictable movements, Invisalign is the solution for you.
When you are ready to talk to your dentist about Invisalign in NYC , look no further than Park 56 Dental. To schedule a consultation, call (646) 783-3529.