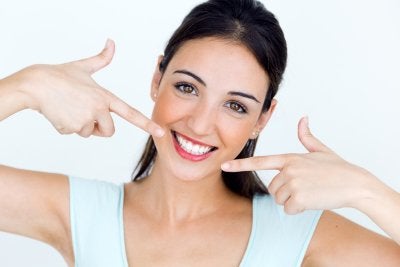 Your smile is important; a good smile can boost confidence and make an excellent first impression when meeting new people. If you are not satisfied with your smile, the top dentists at Park 56 Dental offers a number of options to restore your smile through cosmetic dentistry.
Most dental problems can be fixed with the use of veneers or dental implants. Dental veneers are thin custom fit shells that are used to alter the appearance of your tooth. They are made of materials that blend in with your natural teeth and can be fit to adjust the size, shape, and color of your existing teeth. Dental implants offer a solution to a missing tooth or multiple teeth. By implanting a piece of metal that fuses with existing bone, dental implants offer a long-term solution to missing teeth.
To learn more about getting the smile you've always dreamed of, make an appointment with Park 56 Dental today. We were voted top dentist in NYC . Call (646) 783-3529 to learn more.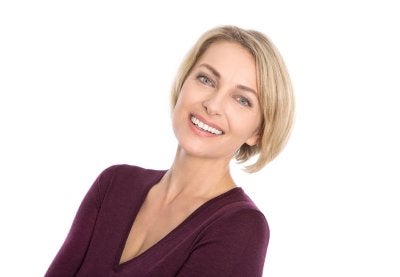 If you're wondering how a top dentist in NYC can help you with your missing teeth, then you may be interested in dental bridges. Missing teeth can affect the appearance of your smile, as well as the function of your bite and the alignment of the surrounding teeth. Bridges provide an excellent solution for this common dental issue.
Bridges are used to replace missing teeth by attaching crowns to the adjacent teeth to literally bridge the gap. Your dentist will modify the teeth on either side of the missing tooth so that they can each wear a crown. Your dentist will then take imprints of your teeth, and the bridge will be designed in a shape and color to fit with and match your existing teeth.
To see one of the best dentists in New York for your dental implants or dental bridges in NYC , look no further than Park 56 Dental. We work with most insurance plans, and our dentists have over 100 years of combined experience. To make your appointment, call us today at (646) 783-3529.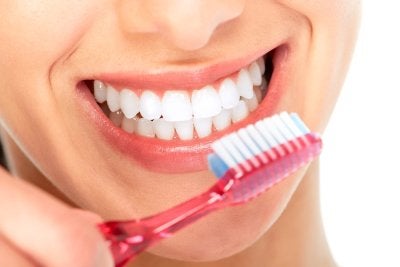 The best dentist provides a wide range of cosmetic dentistry procedures to treat tooth and gum imperfections. If you suffer from chipped, misaligned, or discolored teeth, ask your dentist office about your cosmetic dental options.
If you want to improve your smile, you are not alone. More and more people are visiting the best dentist to find out how they can correct flaws in their smiles. Invisalign is one of the most popular procedures. These clear braces are one of the most effective and affordable ways to straighten your teeth without almost anyone knowing. If you have more minor problems with your tooth alignment, your dentist may recommend veneers. Veneers are thin, tooth-colored sheaths that fit precisely over the front of teeth, masking any imperfections. Veneers are also ideal for chipped or discolored teeth. If your teeth have become dark or yellow due to age, you can also invest in teeth whitening. Finally, if you are missing teeth, ask your dentist about a smile restoration.
Find out everything you need to know about cosmetic dentistry straight from the best dentist serving NYC. Call Park 56 Dental at (646) 783-3529 to learn about our available cosmetic procedures.

Whether you have experienced tooth loss due to tooth decay or trauma to the mouth, it is always a good idea to have your missing teeth replaced. Replacement via dental implant can serve both practical and aesthetic purposes. Keep reading for a closer look at some of the benefits of replacing missing teeth.
Preserve Bone Mass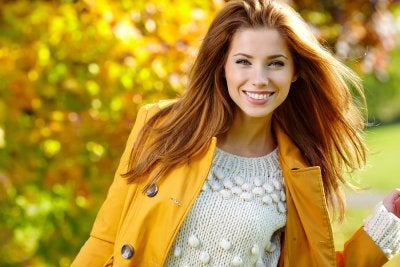 Your jaw needs your teeth in order to avoid resorption. Resorption occurs when your bone shrinks because your teeth no longer adequately stimulate your jaw. The more teeth you are missing, the more severe your resorption may become. Replacing your missing teeth allows you to avoid resorption and maintain bone mass. Your dentist can provide a dental implant treatment to restore functioning to your teeth and preserve bone mass. The root of the prosthetic is implanted into the bone so that stimulation continues.
Maintain Tooth Placement
When you lose one or more teeth, the teeth that neighbor the new gap may drift out of position . This can affect your bite as well as your susceptibility to tooth decay. The teeth that surround the gap on either side may move into the new opening, and the tooth on the opposite jaw may grow longer, or super erupt. It may be difficult to access the entire surface area of these teeth if they become crooked, which can have negative implications regarding your dental hygiene.
Enhance Your Smile
Many people seek to replace their missing teeth for cosmetic purposes in addition to practical reasons. Missing teeth, especially in visible areas, can impair your confidence. The shifting of neighboring teeth can exaggerate this complication as well. Replacing your missing teeth can enhance your smile and restore your confidence, which will give you a reason to smile in itself.
For more information about the benefits of replacing missing teeth, feel free to call Park 56 Dental at (646) 783-3529. Our top dentistry practice specializes in emergency dental care and veneers in NYC. Please do not hesitate to visit our website or stop in and meet with us to find out what makes us the best dentists in New York.

The top dentists in NYC make use of various techniques and materials that can solve your dental problems in an aesthetically pleasing manner. Watch this video for a look at composite fillings.
Composite fillings are popular because of their ability to match the color of your teeth. These fillings resemble your enamel and allow you to enjoy a natural looking smile, even if your cavities are near the gum line or in another visible area. It is important to note that a different type of filling may be better suited for larger cavities or those that are in prime chewing areas.
Park 56 Dental is proud to be composed of some of the best dentists in New York. In addition to composite dental fillings, we also offer veneers and dental implants in NYC. Feel free to visit our website or give us a call at (646) 783-3529 for more information.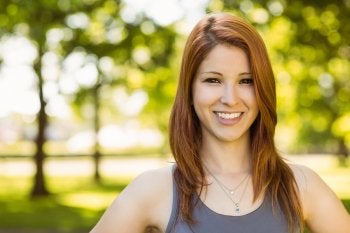 Cosmetic dentistry is a specialty that focuses on the aesthetics of the smile. Cosmetic dentist can perform procedures that help with anything from stained or broken teeth. If you have small imperfections that keep you from achieving your ideal smile, keep reading to find out how cosmetic dentistry can help.
The field of cosmetic dentistry combines art and science to give patients bright, beautiful smiles. A cosmetic dentist offers services like teeth whitening, contouring, bonding, and tooth-colored fillings to help people get bright, beautiful teeth and irresistible smiles. Cosmetic dentists can also give patients bridges, veneers, dental implants, and full smile makeovers.
If you are self-conscious about your smile, you should schedule an appointment with the cosmetic dentists at Park 56 Dental. We help our New York City patients get bright, beautiful smiles that liven up the face. To learn more about our cosmetic dentistry services or to schedule an appointment, call (212) 826-2322.