Questions to Ask During Your Next Dentist Visit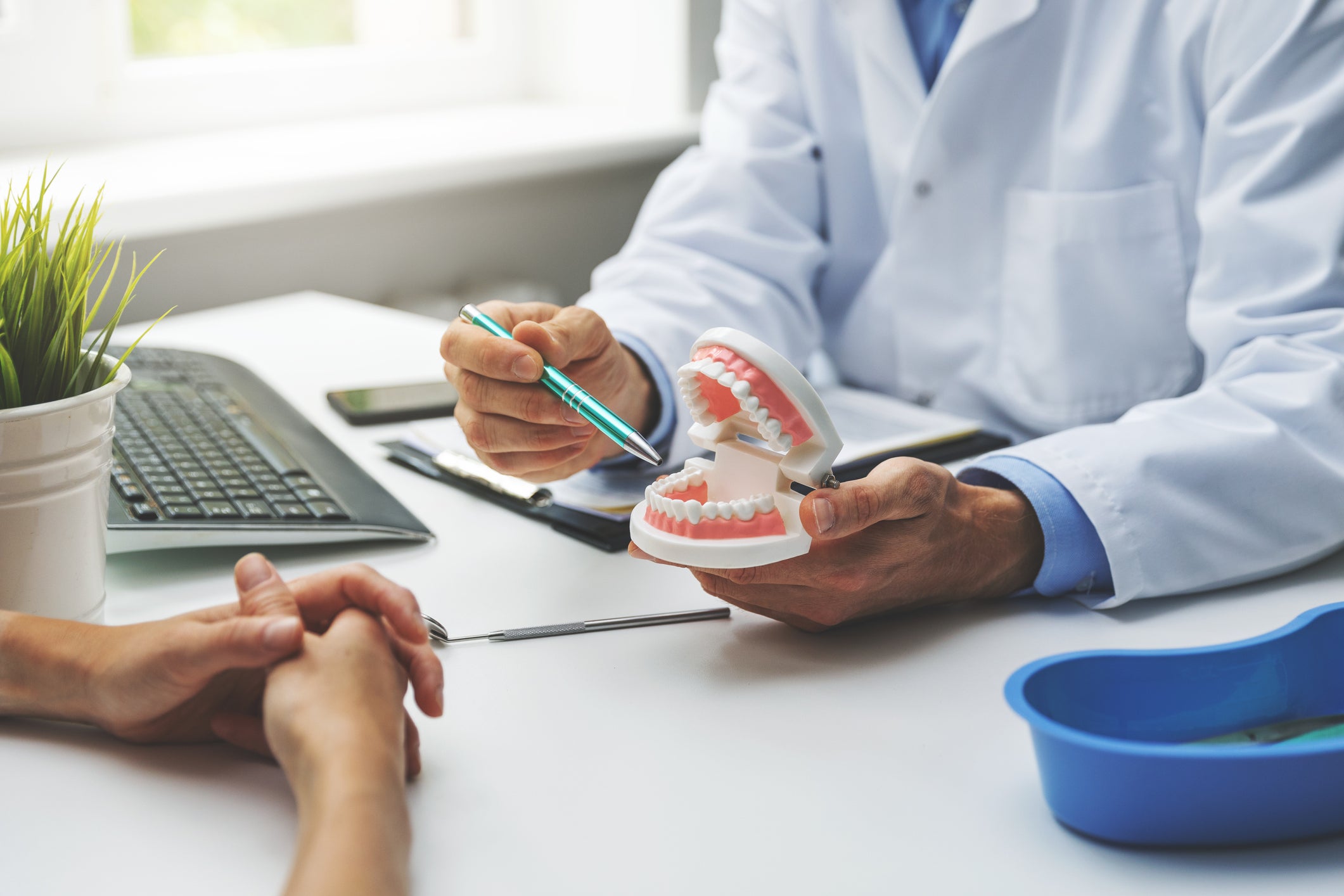 Dentists advise most patients to schedule an oral exam and cleaning twice a year. Each visit is your chance to learn more about your oral health and the treatments available to keep your smile healthy. Write down anything you want to ask during your next dentist visit. You may choose to ask some of the questions we've compiled here.
Why do my teeth hurt? If you are experiencing toothaches or sensitivity, tell your dentist right away. Potential causes include tooth decay, cracked teeth, exposed roots, whitening products, orthodontic work, and fillings. Such problems aren't always apparent during an exam, and your dentist can only recommend treatment if you speak up.
Is whitening treatment right for me? Tooth whitening treats surface stains caused by coffee, tea, and other dark-colored foods and drinks. It does not address intrinsic discoloration, however. Your dentist can help you determine if whitening or another procedure, such as bonding or veneers, is most appropriate.
How can I strengthen my teeth? If you're worried about weak enamel or cavities, your dentist may recommend fluoride treatment. You can also improve the strength, appearance, and functionality of your smile with cosmetic bridges, fillings, or implants.
What toothbrush, toothpaste, and floss should I use? With so many dental products out there, it never hurts to ask your dentist which ones they recommend. If you have weak enamel, sensitive teeth, gum recession, or other oral health concerns, you can receive advice specific to your situation.
Should I use mouthwash? Brushing and flossing get plenty of attention, but your dentist may also recommend a therapeutic or prescription mouthwash to treat gingivitis, tooth sensitivity, inflammation, excessive gum bleeding, chronic staining, or other oral health concerns.
Do you recommend wearing a mouthguard? Many people grind their teeth at night without knowing it. An observant dentist should recognize the signs of tooth grinding, also known as bruxism, even if you don't ask about it. These signs may include receding gums, damaged enamel, popping jaw, and complaints of morning headaches. Your dentist can fit you with a custom mouthguard to ease your symptoms and protect your oral health.
Could I be at risk for oral cancer? Tobacco use, heavy drinking, excessive sun exposure to the lips, and a weak immune system all increase your oral cancer risk. Early detection is critical for successful treatment, so request screenings often, even if you don't think you have cancer.
Why do I need dental X-rays? Most dentists recommend bitewing X-rays once a year and a full-mouth series every four to five years. X-rays reveal what's happening beneath the surface, which is vital for diagnosing problems and pursuing the proper treatment.
Looking for personalized answers to these and other oral health questions? Please contact Park 56 Dental at (212) 826-2322 and schedule an appointment at our NYC dentist office today! Our knowledgeable team can address all of your concerns and help you make the best choices for your oral health.