New Year's Resolutions for Better Oral Health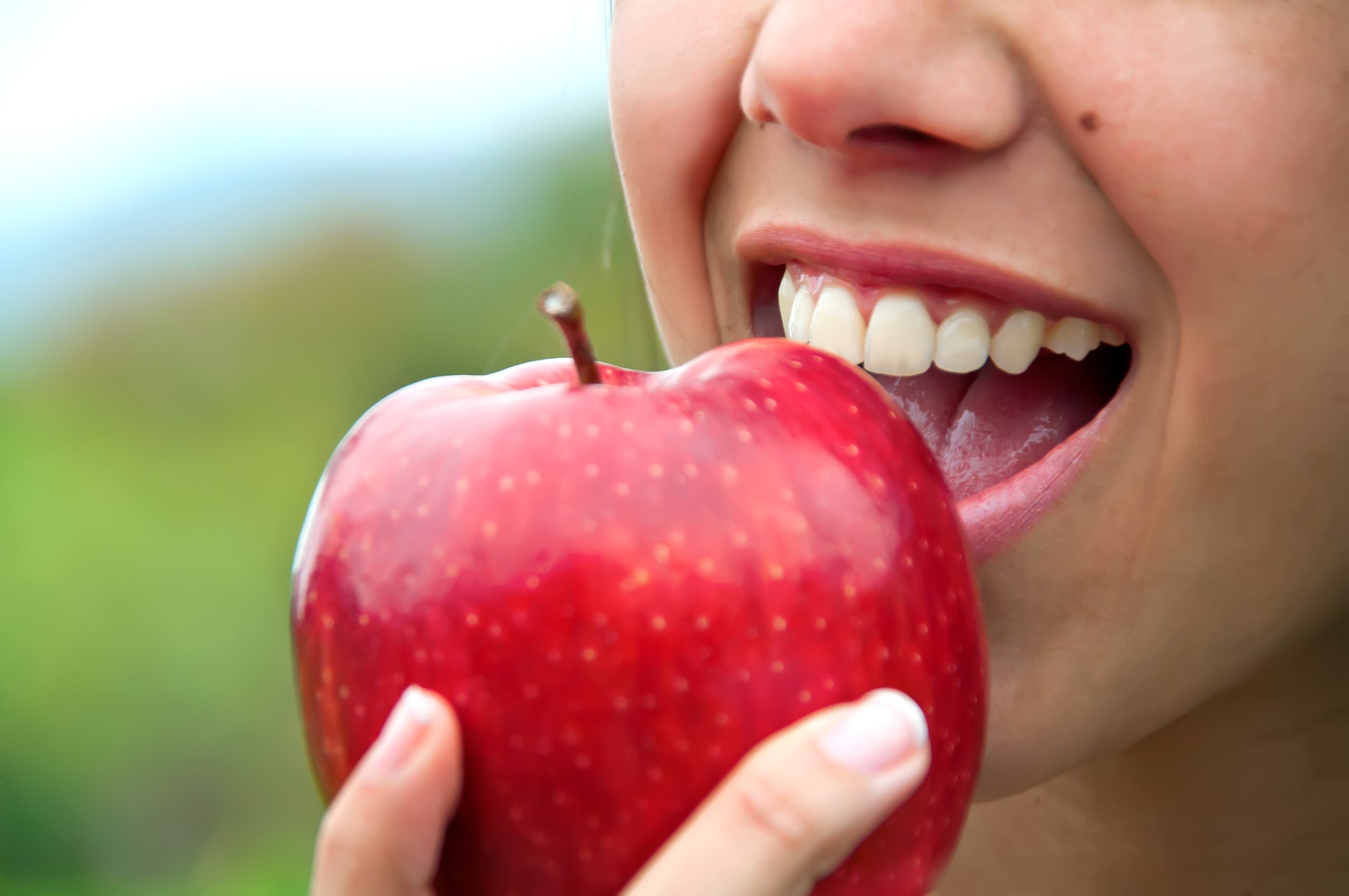 Welcome to the new year! Have you set any resolutions yet? Consider adding oral health to the list of things you want to improve in 2021. Here are the strategies that will help you achieve a brighter, healthier smile in the coming year.
Load Up on Fruits and Vegetables
Eating well is important for healthy teeth and gums. The vitamins, minerals, and antioxidants found in fruits and vegetables can help protect you against gum disease. Crisp, crunchy options such as apples, carrots, and celery also scrub your teeth to help fight plaque. Besides produce, other mouth-friendly foods include dairy, nuts, legumes, and tea.
Eat Less Sugar
While you're loading your plate with fruits and vegetables, remember to lessen your sugar intake as well. This simple resolution can improve your health in many ways, including dramatically reducing the risk of tooth decay. The change can be simple—reach for sugar-free seltzer water instead of soda, and chew sugar-free gum instead of munching on candy.
Quit Smoking
Smoking is incredibly harmful to your oral health, increasing the risk of cavities, tooth discoloration, gum recession, gum disease, and oral cancer. Smokers are also twice as likely as non-smokers to experience tooth loss. It isn't just smoking—tobacco use of any kind can be detrimental.
Brush Twice a Day
It's easy to skip brushing, promising yourself that you'll brush "extra well" the next day. However, going to bed with unbrushed teeth invites bacteria to eat away at your enamel and cause cavities to develop. It's equally important to brush your teeth in the morning—not just to freshen your breath, but to eliminate acid and bacteria that build up overnight. Otherwise, a hard, tooth-staining substance called tartar is likely to form.
Commit to Flossing
Arguably more important than brushing, flossing removes plaque and debris from between your teeth and along the gum line that your toothbrush leaves behind. It also stimulates the gums to help prevent recession and gingivitis. If flossing once a day isn't already a habit, implement it into your new oral health routine.
Visit the Dentist at Least Twice a Year
While all of these at-home tips help keep your smile bright between dentist visits, they can't replace professional cleanings and dental exams. After all, only a dentist can remove plaque, scrape away tartar, and treat developing problems early before they threaten your long-term oral health.
Whiten Your Teeth
There's no better time than the new year to brighten your smile! In-office Zoom! whitening lightens your teeth by an average of eight shades in a single, one-hour visit. The treatment is a safe, simple, and relaxing way to help you look and feel your best in 2021.
Park 56 Dental is proud to offer preventative, restorative, and cosmetic dentistry to improve the health and appearance of your smile. Visit our spa-like, patient-centered dentist office to receive the personalized, quality care you deserve. Contact us online or call (212) 826-2322 today to learn why we've been voted Top Dentist in NYC!