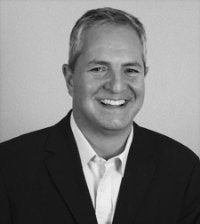 Howard J. Spielman, DDS, (Founding) Senior Partner
I've been lucky and feel privileged to have been given the opportunity to treat and care for so many wonderful people. I never take this for granted and I feel honored every day I walk into the office. I'm proud to have created and maintained so many beautiful, healthy smiles!
For my education, I received my BA from New York University, then went on to attain my DDS from New York University College of Dentistry. Afterwards, I earned my General Practice Residency from Mount Sinai Hospital.
I love to learn and expand my professional and life experiences. I am proud to be a GOLD Plus Invisalign Provider. I attend continuing education in facial and cosmetic dentistry with emphasis on adult orthodontics using Invisalign, anterior aesthetics and adult rehabilitation. With our aging population and longer life expectancy, dental health has evolved into maintaining form, function, health and beauty for a lifetime. This is very different than a generation ago, where infection and loss of structure were more prevalent. It's rewarding when I can preserve and protect people from tooth loss for a lifetime. I am now able to educate and recommend options that will help correct and maintain teeth, gums and smiles for a lifetime.
New York City brings out the best in people. It's never dull at Park 56 Dental. All my patients want to be healthy, and that's something to love! We have the privilege to create beautiful smiles for celebrities, CEO's and every person looking to improve their health or esthetics. My entire team loves coming to work, and it shows. Our office is an exciting, fun place! We laugh a lot while also providing quality dental services to our patients. Our team is made up of real people who are easy talk to and are empathetic to the needs of our patients. Each person who comes in our doors is treated the same way we would treat our own family. Our patients know this, and can expect the best care with a gentle touch every time. Check out our patient reviews too!
After living in Englewood, NJ for many years, we have moved back to NYC. My wife, Tammy, and I have three wonderful kids, Josh, Michele and Leah! We also have Maggie, an adorable Golden Retriever, waiting for us at home. In my spare time, I enjoy golf and traveling with my family.
Schedule your visit today:
https://www.zocdoc.com/dentist/howard-j-spielman-dds-1449
Why Choose Us?
NYC's Smile Experts- Cosmetic Dentistry
24 HOUR Emergency & Sedation Care
SAFETY Protocols & Digital Dentistry
Most Insurance Plans Accepted
TOP Invisalign Provider
5 STAR Reviews