Does the thought of an upcoming dentist appointment make you fearful or distraught? If you suffer from dental anxiety , it can make an otherwise routine examination a needlessly upsetting situation. It might also cause you to delay or ignore your checkups, a consequence that can result in serious oral health complications. To make your next dental appointment a positive experience, consider these dental anxiety coping tips: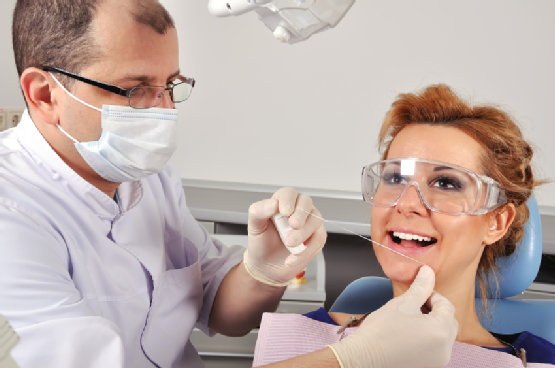 Discuss Your Procedures
Take a moment to consider why you might suffer from dental anxiety. Could it be because you aren't sure of what your dentist does as you sit in his chair? The unknown can cause fear in a variety of circumstances, and going to the dentist is no exception. If you become anxious when you don't fully understand your dental condition or the care for it, talk to your dentist. Have him explain his services before he begins so that you can enjoy peace of mind as you undergo treatment.
Communicate Your Prior Experiences and Fears
Perhaps you have suffered uncomfortable dental experiences in the past. When you discuss these circumstances with your dentist, he can explain why the methods that he uses will not cause the same discomfort. He can also take into consideration your prior experiences when administering your treatment. For instance, if inadequate anesthetization has caused discomfort in the past, your dentist can see to it that you are fully numb before he moves forward with your care.
Talk to Your Dentist About Sedation
If communication alone cannot alleviate your dental anxiety, dental sedation can provide the complete calm and comfort you need. You dentist can administer your sedation with either a pill or gas and adjust it to fit your individual needs. Depending on your preference, you can receive dental sedation even before you sit down for your treatment! By discussing your sedation dentistry options with your dentist, you can take control of your dental anxiety.
Would you like to learn more about dental sedation? Call Park 56 Dental at (212) 826-2322 to speak with an associate about our treatment services. For more information on how sedation dentistry works, you can also visit our website.