Your smile is likely one of the first things people notice about you, and healthy white teeth can make a very positive first impression. If teeth are discolored due to aging, diet, medications, or environment, a quick teeth whitening session with a top cosmetic dentist is an inexpensive way to markedly improve the color and appearance of your teeth, leaving you feeling confident and ready to smile.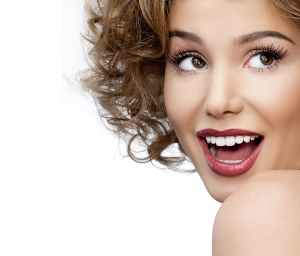 Aesthetic Benefits of Teeth Whitening
A survey conducted by the American Academy of Cosmetic Dentistry revealed that 99.7% of adults consider a white smile to be an "important social asset," and 96% of those surveyed said they found potential romantic partners more attractive if they had a nice smile. Making an investment in the appearance of your teeth by visiting a top dentist for professional whitening can provide immediate rewards, like boosting your self-esteem and making your smile more appealing to everyone you meet.
Advantages of In-Office Teeth Whitening
It's safer and more effective to have your teeth whitened in the dentist's office. Your dentist will ensure that your mouth is protected from the whitening materials used and can advise you on the best methods for protecting and maintaining your white teeth. In-office whitening treatments are the quickest way to achieve the whitest smile possible, and with the right care, your teeth will stay whiter much longer than if you used an in-home whitening system.
ZOOM! ® Whitening Treatment
ZOOM!® is the top patient-requested whitening treatment, and for good reason. In just one hour, your teeth can be on average eight shades whiter. The process is pain-free and is completed in one visit of three 15-minute sessions using a hydrogen peroxide gel and exposure to a UV light. The end result is a natural, noticeably whiter smile.
To learn more about teeth whitening services, contact the best cosmetic dentist in NYC , Park 56 Dental. Call us at (212) 826-2322 to find answers to your questions or to schedule an appointment for a quick, easy treatment that will leave you smiling.