Everything You Need to Know about Mouthguards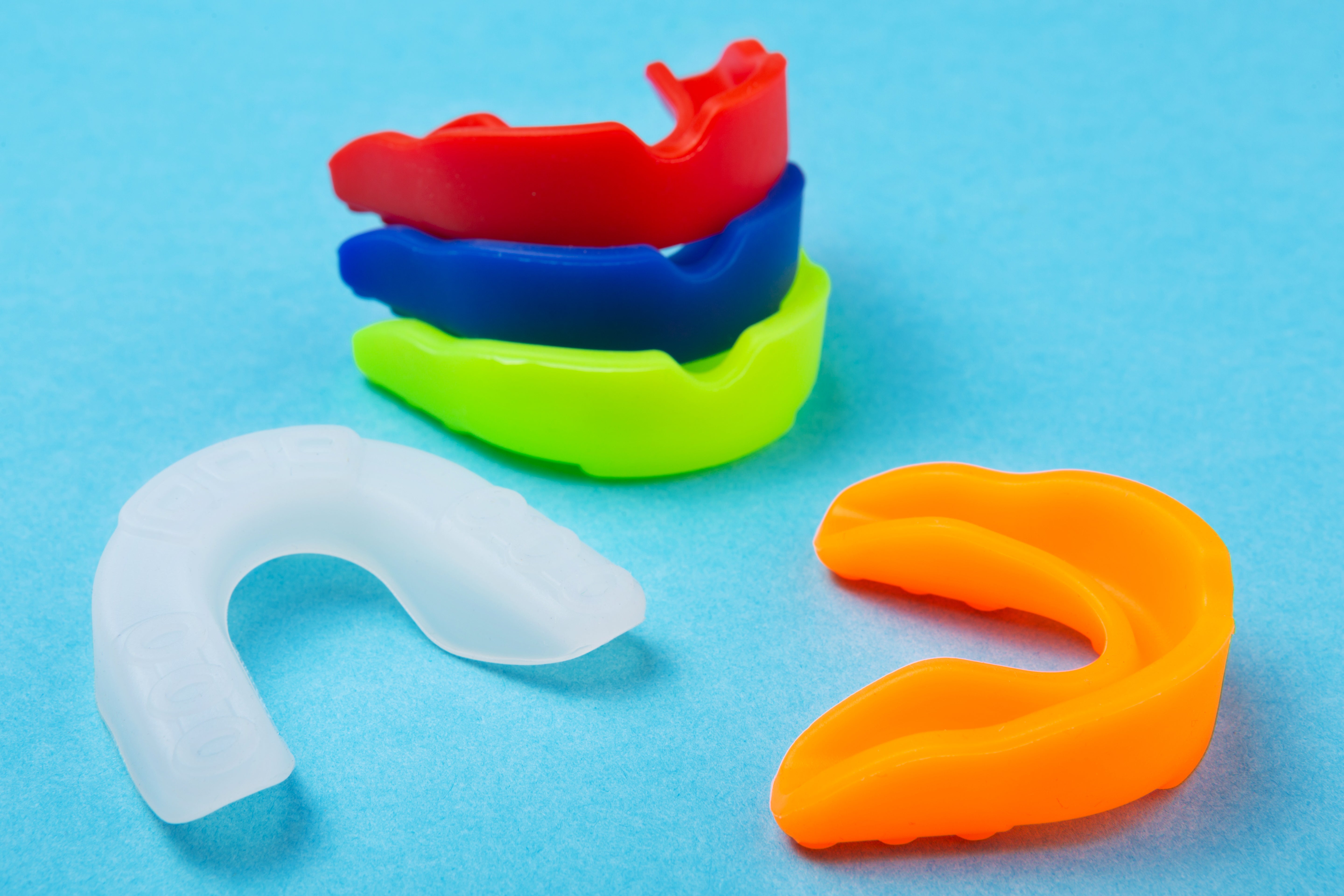 Playing sports can be risky. You could twist your ankle, sprain a wrist, bite your lip, or get a tooth knocked out. While you can't eliminate all risks when playing sports, you can protect your teeth and lips by wearing a custom mouthguard. Learn more about your options here to help you decide what's best for you.
What is a Mouthguard?
A mouthguard is an oral appliance designed to protect your teeth, lips, and cheeks from injury while playing sports. Similarly, night guards help prevent damage from nighttime tooth-grinding, also known as bruxism. The American Dental Association (ADA) has specific guidelines for what makes the ideal mouthguard. The appliance should:
Sit comfortably and securely in the wearer's mouth
Cover all the teeth on one or both arches
Have a resilient design and construction with materials approved by the Food and Drug Administration (FDA)
Be easy to clean
Maintain high-impact energy absorption and force transmittance if the wearer is playing sports
Types of Mouthguards
Not all mouthguards are created equal. There are three main types to choose from:
Stock mouthguards come in various sizes, with most options fitting over the top teeth. This option can be bulky and uncomfortable.
Boil-and-bite mouthguards are inexpensive options available in most drugstores. You place the mouthguard in boiling water to soften it, and then mold it to your teeth for a better fit than most stock mouthguards can provide.
Custom-made mouthguards are the best, longest-lasting options available. A dentist makes a mouthpiece just for you, with the perfect fit and maximum comfort.
Do I Need a Mouthguard?
Mouthguards serve different purposes. You should consider getting one if any of the following applies to you:
You play sports. The ADA recommends mouthguards to protect against chipped teeth, knocked-out teeth, and soft tissue injuries while playing full-contact sports such as hockey, football, lacrosse, and wrestling. Athletes who play non-contact sports can also benefit from wearing a mouthguard.
You grind your teeth at night. You'll need to wear a different kind of mouthguard, known as a night guard, to prevent tooth grinding while you sleep.
You have jaw joint disorder. Temporomandibular Joint Disorder (TMJD) is a condition that causes the muscles around your jaw to become inflamed, leading to tooth clenching and grinding. A specially made mouthguard can help with this.
At Park 56 Dental, we help our patients protect their teeth with Under Armour® Performance Mouthwear™. These advanced mouthguards are custom-made to fit your bite for superior protection and comfort. Under Armour mouthpieces are made from the highest quality materials for safety and durability. Athletes who play sports in college, professional leagues, and the Olympics put their trust in Under Armour, and so can you.
If you're an athlete looking for the best teeth and mouth protection available, please call Park 56 Dental at (212) 826-2322 or schedule an appointment online today. We offer quick, custom mouthguard fittings that take as little as 20 minutes.