Invisalign During COVID Times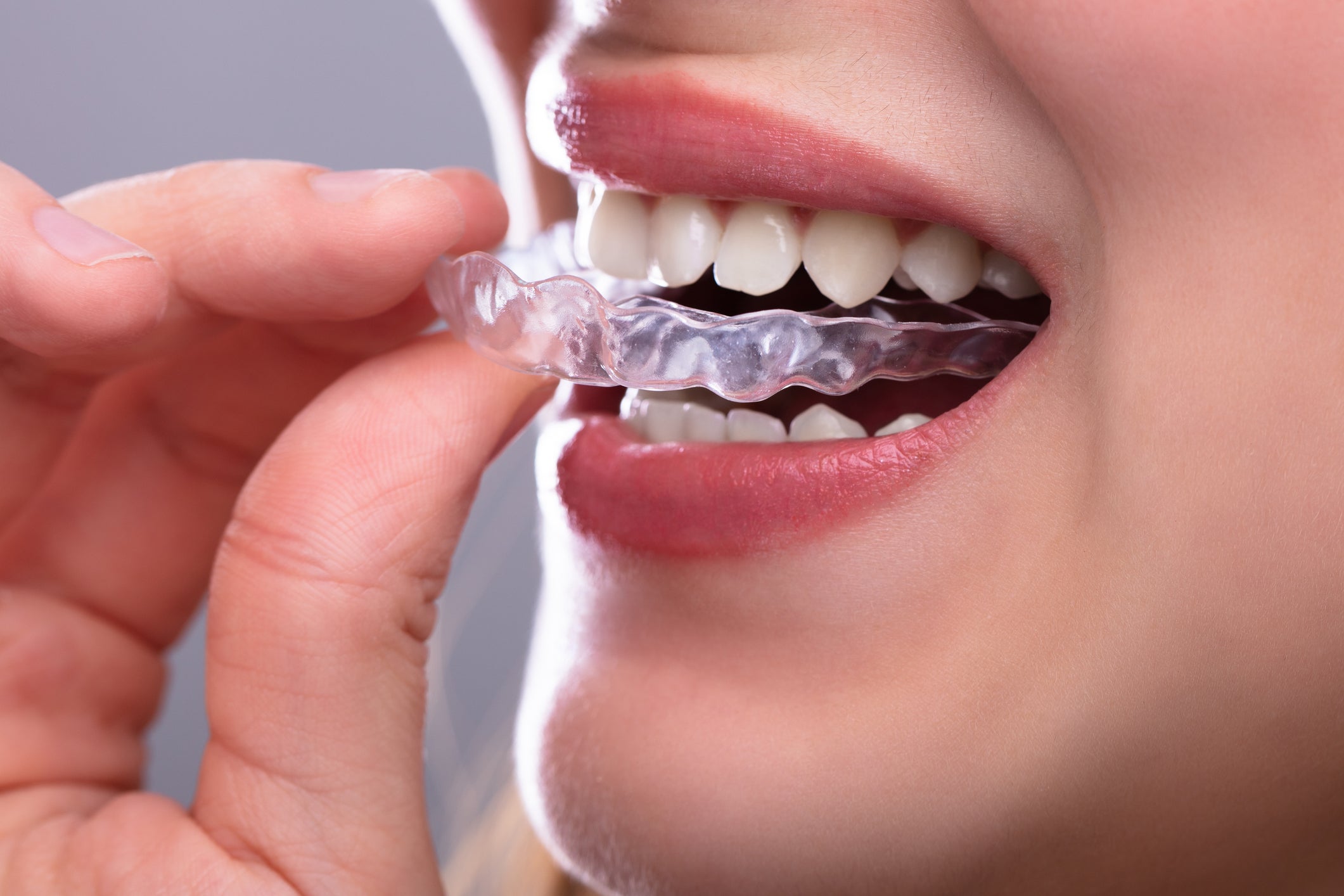 Are you working toward a straighter, more beautiful smile with Invisalign? Perhaps you're interested in pursuing this wire-free tooth-straightening method, but you're not sure where to start. After all, the COVID-19 pandemic has altered dental practices and left many patients wondering what procedures are even available at this time.
Rest assured that Park 56 Dental in NYC is open for business! We've made a few changes to ensure your safety and comfort while visiting our office. For instance, we provide a pre-visit health screening and contactless temperature check for all visitors and team members. We also offer masks and hand sanitizer upon request, and we maintain social distancing with staggered check-ins and zero wait times.
Whether you're interested in starting Invisalign or continuing your existing treatment during COVID times, we can meet your needs. Here's what you need to know.
Beginning Invisalign Treatment
With the safety protocols in place at our New York City dentist office, now is a good time to begin Invisalign treatment. Visit our office for digital X-rays and a scan of your mouth. Thanks to advanced computer technology and your dentist's expertise, you'll receive a roadmap of your path to a straighter smile before leaving the office.
Once the plan is finalized, custom aligners are made to fit your existing smile, along with 18 to 30 additional sets of aligners designed to gradually shift your teeth to the desired position over the next nine to 15 months or so. Pick up your aligners from us, and start wearing them to begin seeing a difference within a matter of weeks.
Continuing Your Invisalign Treatment
If you already have Invisalign aligners from before the pandemic, continue to wear them as usual. You should experience no delays in your treatment if you follow these tips:
Wear your aligners for at least 20 to 22 hours per day.
If you lose an aligner, move on to the next one.
If you have any issues with loose or poorly fitting aligners, give us a call.
With today's heightened focus on hygiene and avoiding illness, you should be extra diligent about keeping your Invisalign aligners clean during COVID times. Here's how:
Wash your hands before putting in or taking out your Invisalign.
Rinse your aligners whenever you remove them, and clean them thoroughly morning and night.
Never eat or drink anything except water when wearing your aligners.
Store your aligners in a protective case anytime you take them out.
Brush or floss before putting your Invisalign back in.
The skilled dentists at Park 56 Dental are ready to help transform your smile with Invisalign. If you're still working from home during these COVID times, you're sure to make an impression when you return to work a few months from now with straight, gorgeous teeth!
Want to learn more about the Invisalign process? Ready to schedule a consultation at our New York City dentist office? Call us at (212) 826-2322 or contact us online today.