Your teeth play a role in your oral health, overall health, and of course, maintaining a beautiful smile. If you are missing any of your teeth, consider asking your dentist about replacing them with dental implants. Discover answers to some of the most common questions about dental implants by reading on: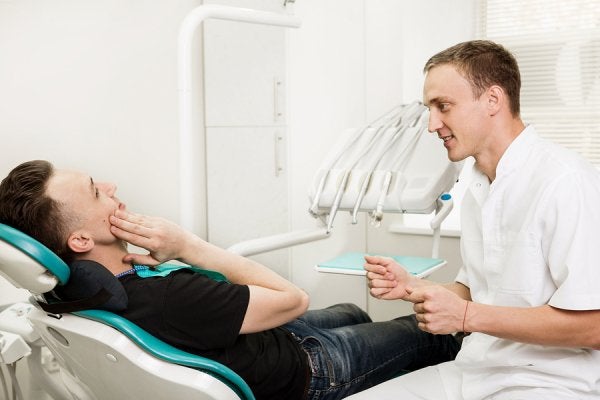 What are dental implants?
Dental implants are artificial tooth roots that typically feature crowns on top. The implant itself is typically made of metal while the crown is a traditional dental crown that resembles a natural tooth. If you lose any of your adult teeth, it is a good idea to replace them in order to prevent a variety of dental health and overall health issues that can occur.
Who is a good candidate for dental implants?
People who have lost one or more of their permanent teeth might make good candidates for dental implants. While dentures have long been thought of as the go-to option for patients who are missing teeth, dental implants have become more popular in recent years because they provide more security and strength. Talk to your dentist about dental implants if you are missing any teeth and are generally in good health.
How do I care for dental implants?
Caring for dental implants is very similar to caring for your natural teeth. After you receive this treatment from your top dentist, you'll need to brush all of your teeth twice a day and floss in between all of your teeth at least once a day. You should also keep seeing your dentist for regular checkups.
How long do dental implants last?
If you commit to taking proper care of your artificial teeth as well as your overall oral health, your dental implants can last a lifetime! Keeping up with regular dental appointments will help you make sure your implants are in great shape.
Park 56 Dental makes it easy for patients to find out if dental implants in NYC are right for them. Give us a call at (646) 783-3529 to learn more about this treatment or other treatments available from our top dentists, including root canals, teeth cleaning, and veneers.

Tooth decay is a problem for people of all ages—even babies. Tooth decay is a common problem that is caused by bacteria in the mouth and can affect teeth and gums, but can be easily treated by a top dentist. There are many sources of bacteria, from food that you eat to your oral health care habits. For babies, bacteria are of extra concern since infants put so many different items in their mouths.
This video highlights one of those sources of bacteria—the baby bottle. If not properly washed and disinfected, baby bottles can be a breeding ground of bacteria. If babies are exposed to the bacteria, it can lead to gum disease and tooth decay.
To keep your baby's teeth and gums healthy, it is important to schedule routine dentist appointments near NYC . Call (646) 783-3529 to make an appointment with a top dentist today.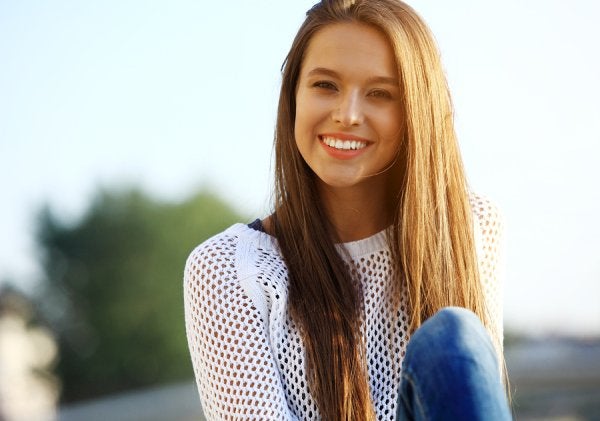 When you get Invisalign treatment from a top dentist in NYC, you want the results to last. After you have achieved the smile you want with Invisalign in NYC, protect your results with the help of a Vivera retainer. Vivera retainers offer many of the same great advantages as Invisalign, which makes them the next logical step in your cosmetic dentistry treatment. Could Vivera retainers be right for you? Here is what you need to know.
Why do retainers matter?
Although orthodontic treatments like Invisalign can shift your teeth into preferable positions, without retainers, most teeth will move back to their initial locations after treatment is over. Retainers help to prevent this drift of your teeth back to their pre-treatment locations. Without wearing a retainer, there is a good chance that your new smile will be short lived, whether you had Invisalign or traditional braces.
What are Vivera retainers?
Vivera retainers are made by the company behind Invisalign, and they are custom-made to fit your mouth using the same technology that was used to make your Invisalign trays. Vivera retainers are more comfortable than traditional, plastic retainers, because they are custom fit, and they are made of strong material that has been shown to be stronger than other types of retainers.
Who should get Vivera retainers?
The only person who can decide if a Vivera retainer is right for you is your dentist. However, they can be a good treatment option for anyone who has undergone orthodontic treatment, including people who chose Invisalign and people who had metal braces. Anyone who improved their smile with orthodontic treatment and wants to know what they can do now to keep their great results should consider talking to their dentist about Vivera retainers.
At Park 56 Dental, we've been voted the Best Dentist in NYC, thanks to the comprehensive care and compassionate services we offer our customers. If you need Invisalign, a root canal, or simply a dental cleaning, we're here to help. To make an appointment at our dental clinic in NYC, please call (646) 783-3529.


At Park 56 Dental, we've been voted the best dentist in New York, so why would you go anywhere else for your care? If you need dental implants, our experienced team can answer your questions about treatment and provide you with the best possible results, so you'll love your smile again.
Dental implants are an alternative to dentures for teeth replacement and are loved by many patients for their natural appearance. Because they don't require any special care, there is no need for dietary changes or special cleanings. Simply brush and floss as normal, and your dental implants will act just like your natural teeth.
Choose the top dentist in NYC for your dental implants, and make an appointment at Park 56 Dental. Our team will work to keep you comfortable throughout the process and will design implants that blend into your smile seamlessly. Call our dental clinic in NYC today at (646) 783-3529 to make an appointment.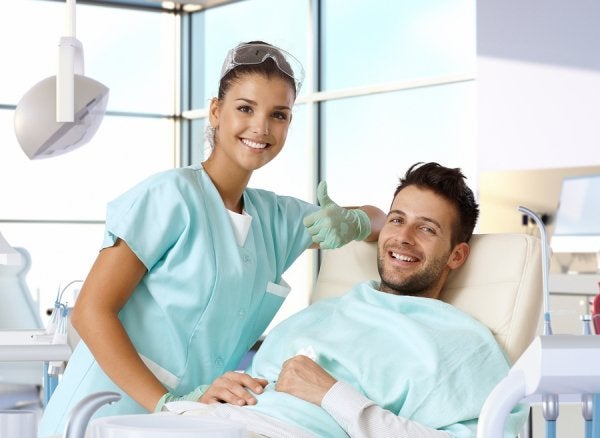 If you're like many people, the reason you most often find yourself at the dentist office is for a checkup and cleaning, so you may be surprised to know just how many dental specialists are also providing care. If your dentist discovers an issue during your appointment, he or she may refer you to a specialist for treatment. At Park 56 Dental , where we have been voted the top dentist in NYC, we have several in-house specialists who provide the highest caliber of care. Here is a closer look at some of the dental specialty fields in which you may need care.
Prosthodontics
Prosthodontics is a specialty field within dentistry that is concerned with designing, manufacturing, and fitting artificial restorations for the mouth. If your dentist recommends that you get dental implants because of tooth loss, he or she may refer you to a prosthodontist for treatment. Because of their specialized training, these dental specialists can provide the best possible design and fit of restorations like dental implants, so that your results are as a natural and comfortable as possible.
Orthodontics
If your teeth are not as straight as they could be, or if you issues with your bite, then you may need to see an orthodontist. Orthodontists are skilled at evaluating facial structure and determining what teeth or bites should be aligned. They use treatments like braces and Invisalign to help people improve their smiles both cosmetically and in terms of their overall health.
Periodontics
Periodontists focus on gum health and the treatment of gum disease. When gum disease has advanced too far for your dentist to treat, he or she may send you to the periodontist for more extensive care to prevent tooth loss and other serious complications. In some cases, periodontists can also help with cosmetic treatments, such as removing excess gum tissue.
At Park 56 Dental, we offer comprehensive care for the diagnosis and treatment of a range of dental issues, with the right specialists for your need. Visit a top dentist in NYC by making an appointment at our dental clinic by calling (646) 783-3529.

Brushing isn't always a favorite activity for young patients, but regular brushing teaches kids healthy dental habits that last a lifetime. Set your child up for good oral health by choosing the top dentist in NYC for his or her care, and make brushing fun with the tips in this video.
Enlist your child in picking out his or her own toothbrush and toothpaste so they are more fun to use, and consider playing a favorite video for the two minutes your child should brush to help with timing. Your child may not understand the threat of a root canal or dental fillings, but he or she can understand that brushing fights the bad guys, like bacteria and plaque, so try making brushing a superhero activity.
Find out for yourself why we were voted the top dentist in NYC by making an appointment for your family at Park 56 Dental . To make an appointment for a dental cleaning in NYC, call (646) 783-3529.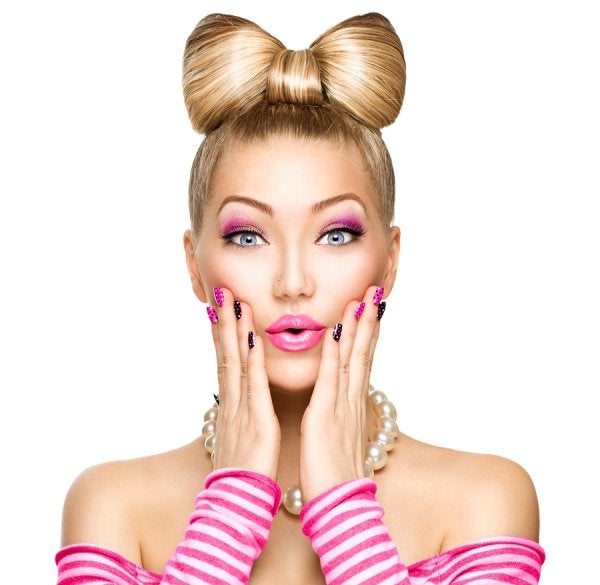 Here at Park 56 Dental, it's our mission to go above and beyond to support the oral health of each of our valued patients. We're proud to offer emergency dental care at all hours to New Yorkers. Our on-call dentist can respond quickly to patients who have sustained a knocked-out tooth, severe toothache, or object caught between the teeth. Our dentists treat broken and chipped teeth, severely bitten lips and tongues, and even broken jaws.
Our dental clinic offers extended hours on most days. If you experience a dental emergency while we're open, please call our office directly and rush right over here. Our dentists will see you as quickly as possible. If you have a dental emergency after hours, you can call our emergency line at any time of the day or night. Our on-call dentist will assist you. In the rare event that you cannot get in touch with our on-call dentist, please call 911 or visit the nearest emergency room.
Emergency dental care in NYC is just part of what we do here at Park 56 Dental . Call (646) 783-3529 to request a consult with one of our friendly dentists and we'll design a customized smile restoration plan just for you.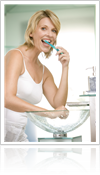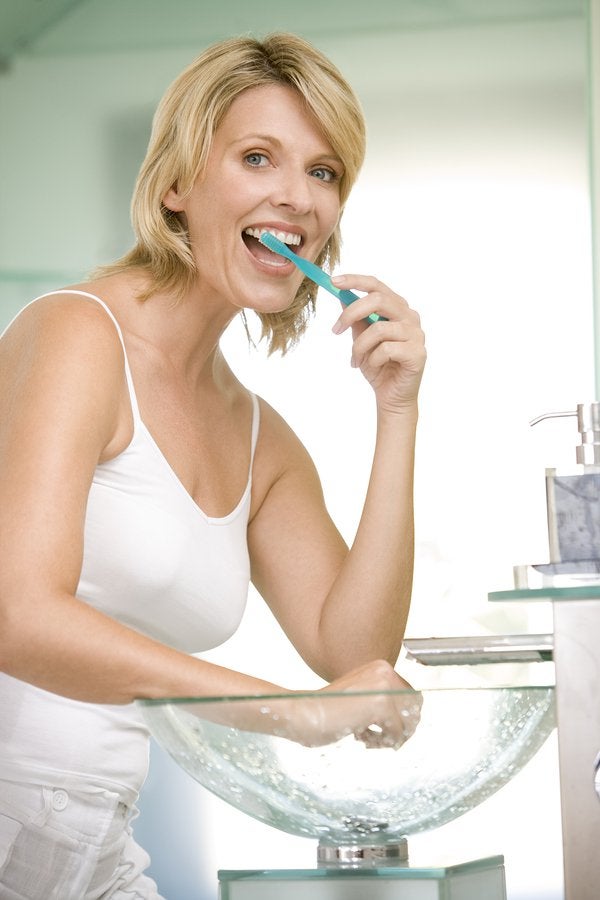 Dentists can anchor dental implants directly into the jawbone to replace damaged or diseased natural teeth. After capping the implant with a crown, there's no way to tell the difference between a dental implant and a natural tooth. This aesthetically pleasing option also restores full function to the mouth and helps support oral health. After you've received dental implants, your dentist will help you understand how to take good care of them to ensure that they last a lifetime.
Oral Hygiene Instruments
You might consider upgrading your collection of dental hygiene tools to better care for your dental implants and remaining natural teeth. Your dentist will recommend a soft-bristled toothbrush. If you have dexterity impairments, consider getting an electric toothbrush. Dental floss is a must, but for those who have trouble gripping it, a water flosser may suffice. Choose low-abrasive, fluoridated toothpaste and an antimicrobial mouthwash. If you've had problems with cavities or gum disease in the past, your dentist might recommend that you use disclosing tablets, which highlight areas of plaque accumulation.
Oral Hygiene Care
Although synthetic crowns cannot get cavities, it's still critical to carefully brush and floss each of your implants and natural teeth. The gums surrounding your implants are still susceptible to gum disease . Brush gently at least twice per day for two full minutes. Floss around each tooth at least once daily. Be sure to gently work the floss just underneath the gum line.
Dentist Visits
Visiting your dentist every six months for a professional cleaning and exam is crucial for maintaining your oral health. While you're at the clinic, your dentist can also check that your implants are still firmly anchored and that there are no signs of gum disease.
At Park 56 Dental, we believe every person deserves a full, beautiful, and healthy smile. Our dentists in NYC provide a full range of services, including smile restorations via dental implants. To find out if dental implants could be right for you, schedule a consult today by calling (646) 783-3529.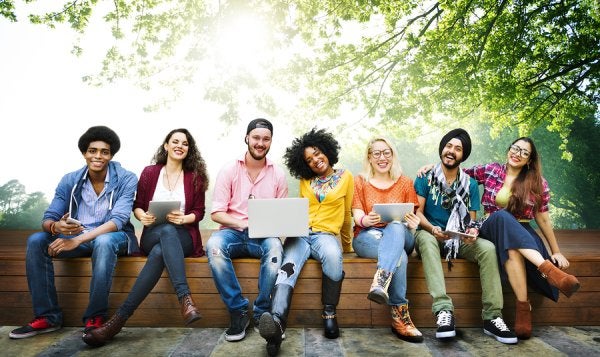 Has your teen's dentist informed you that he or she needs braces? For years, uncomfortable metal braces were the only option for straightening a crooked smile. But now there are better options available at your dentist office, including Invisalign Teen . Speak with a certified Invisalign Teen dentist to discuss whether this discreet, comfortable option is right for your child.
Social Life
The teen years can be an awkward time, during which kids become increasingly self-conscious and concerned about their social status. Teens who endure orthodontic treatment with metal braces may feel embarrassed when smiling for a camera or hanging out with their friends. But with Invisalign Teen, there's no need for your teen to feel socially awkward. Invisalign aligners are virtually invisible, giving your teen a much-needed boost of self-confidence.
Activities
Conventional metal braces can interfere with an adolescent's ability to play sports safely or play a woodwind instrument in band. Invisalign aligners are removable, which means your teen can easily pop them out before an important concert. And because they are made of smooth plastic, there aren't any wires or other components that can irritate the soft tissues of the mouth when your teen is playing sports.
Nutrition
Teens often have a hard time complying with the dietary restrictions that are necessary with metal braces. These restrictions can also compromise a teen's ability to get all the nutrients he or she needs. With Invisalign Teen, your child can simply remove the aligners before a meal , letting him or her easily crunch into an apple, chew walnuts or almonds, and enjoy all other foods without restrictions.
Oral Health
Even the most conscientious of adolescents will have problems maintaining good oral hygiene while undergoing treatment with metal braces. With this type of orthodontic treatment, the risk of cavities and gum disease increases substantially. But with Invisalign aligners, your teen can clean between teeth with ease.
Park 56 Dental is a certified Invisalign Teen Provider. If you're thinking about getting Invisalign Teen treatment in NYC to straighten your teen's crooked smile , you can give us a call today at (646) 783-3529 to schedule a dentist appointment for your teen. Our dentistry services also include preventive care, sedation dentistry, and restorative dentistry.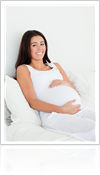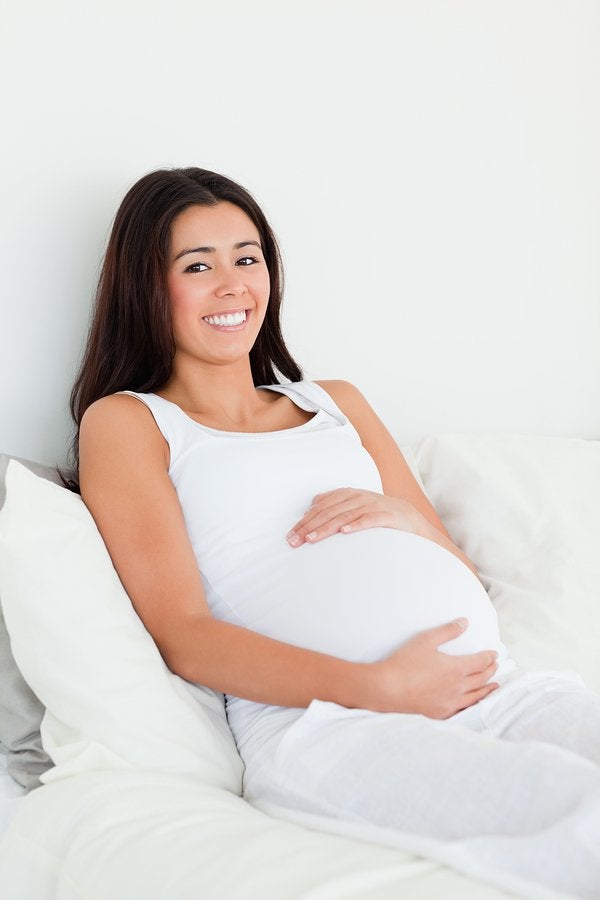 Did you know that pregnant women are automatically at a higher risk of developing gingivitis? This earliest stage of gum disease can develop because the hormonal fluctuations associated with pregnancy increase the inflammatory response to plaque. But fortunately, gum disease certainly isn't inevitable. If you're pregnant or planning to be, you can contact your dentist for a comprehensive check-up.
As you'll learn when you watch this video, your dentist can offer the positive support you need to keep your mouth healthy while your body is growing your little one. If you are absolutely sure that you aren't yet pregnant, your dentist may advise you to get X-rays now to check for any potential problems. During pregnancy, you should avoid all X-rays.
If you need a dentist appointment and live in NYC, you can count on the experienced, friendly team at Park 56 Dental to exceed your expectations. Call our dental clinic today at (646) 783-3529 to get started.