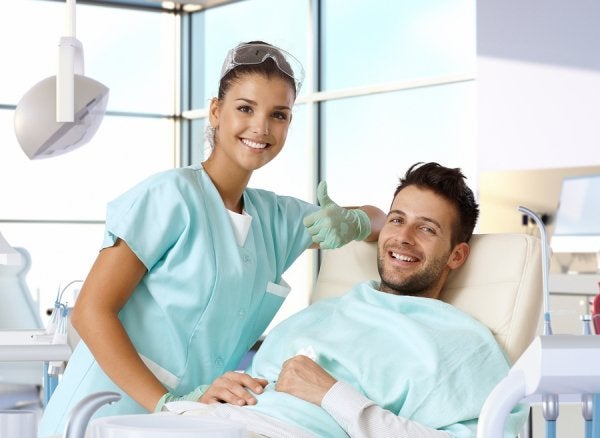 If you're like many people, the reason you most often find yourself at the dentist office is for a checkup and cleaning, so you may be surprised to know just how many dental specialists are also providing care. If your dentist discovers an issue during your appointment, he or she may refer you to a specialist for treatment. At Park 56 Dental , where we have been voted the top dentist in NYC, we have several in-house specialists who provide the highest caliber of care. Here is a closer look at some of the dental specialty fields in which you may need care.
Prosthodontics
Prosthodontics is a specialty field within dentistry that is concerned with designing, manufacturing, and fitting artificial restorations for the mouth. If your dentist recommends that you get dental implants because of tooth loss, he or she may refer you to a prosthodontist for treatment. Because of their specialized training, these dental specialists can provide the best possible design and fit of restorations like dental implants, so that your results are as a natural and comfortable as possible.
Orthodontics
If your teeth are not as straight as they could be, or if you issues with your bite, then you may need to see an orthodontist. Orthodontists are skilled at evaluating facial structure and determining what teeth or bites should be aligned. They use treatments like braces and Invisalign to help people improve their smiles both cosmetically and in terms of their overall health.
Periodontics
Periodontists focus on gum health and the treatment of gum disease. When gum disease has advanced too far for your dentist to treat, he or she may send you to the periodontist for more extensive care to prevent tooth loss and other serious complications. In some cases, periodontists can also help with cosmetic treatments, such as removing excess gum tissue.
At Park 56 Dental, we offer comprehensive care for the diagnosis and treatment of a range of dental issues, with the right specialists for your need. Visit a top dentist in NYC by making an appointment at our dental clinic by calling (646) 783-3529.