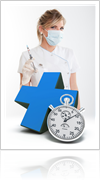 There's never a good time to experience a dental emergency. If you or a loved one suddenly suffers from one, though, immediate professional help by a top dentist is important. As the following circumstances illustrate, letting a dental emergency persist can result in significant pain and lasting complications.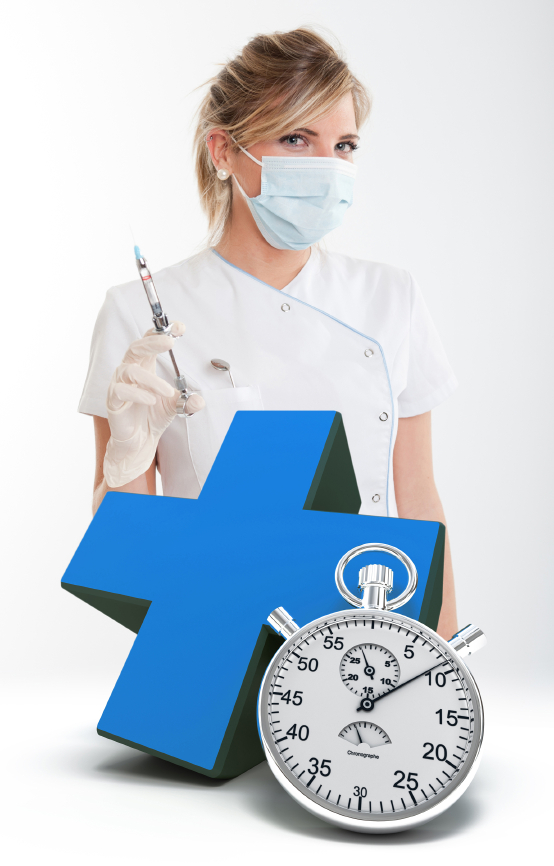 Tooth Pain
Toothaches often bring people to the dentist's office. The cause of a toothache can vary , but each may reveal a serious underlying problem. Chronic tooth pain may indicate the presence of extensive tooth decay. This decay can penetrate the inside of a tooth and damage resident blood vessels and nerves. Sudden tooth pain may point to a cracked tooth. When the integrity of the tooth structure is compromised, it can lead to bacterial infiltration. This can also give rise to extensive tooth decay and infection, which require professional expertise to remedy.
Lacerated Tongue
A bump to the mouth or slip and fall accident can cause a painful and dangerous tongue laceration. The tongue is comprised of muscle tissue, and if injured, can suffer from permanent damage. A lacerated tongue can also result in extensive blood loss, which can make a person susceptible to dizziness and loss of consciousness. Seeing a dentist as soon as possible for suture treatment is necessary to ensure complete recovery.
Fractured Tooth
A broken tooth can produce both cosmetic and clinical complications. Depending on where the fracture occurs, it can leave the tooth vulnerable to a bacterial invasion, which can lead to a host of future oral health side effects, including cavity and infection problems. Consulting a dentist upon suffering a fractured tooth is imperative to treatment, as in some cases, the fractured component can be reattached to restore a person's smile and prevent infection issues.
Park 56 Dental is available to its NYC patients at all hours. If you experience a dental emergency, do not hesitate to contact us at (646) 783-3529. Our top cosmetic dentists can attend to your immediate needs as quickly as possible for your ultimate comfort and complete recovery.

Successful Invisalign care requires that you regularly switch your aligners. The Align On Time application can guarantee that you change out your aligners on time for fast and effective orthodontic care.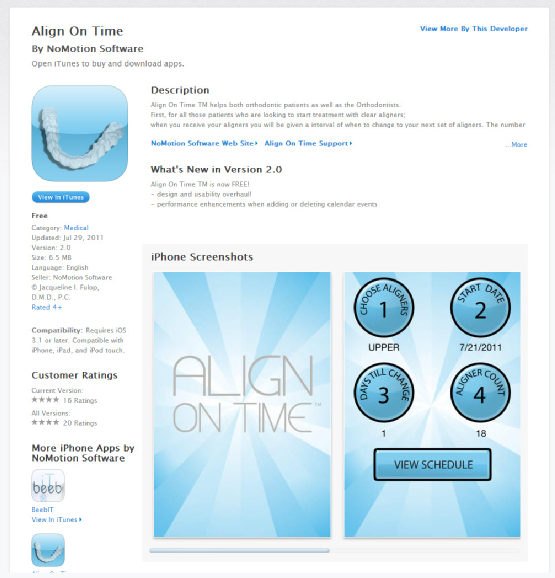 The Align On Time app provides users with the means to schedule their treatment changes into their smartphone devices. So if you rely on your phone to keep you up-to-date on your most important events, Align On Time is for you! Once you input your information, you never again have to worry about missing the deadline for your aligner changes. Your phone will alert you each and every time you need to use a new Invisalign aligner.
Park 56 Dental offers Invisalign treatment options for individuals in the greater NYC area. To make an appointment with a top cosmetic dentist , call us today at (646) 783-3529. 

A knocked out permanent tooth is one of the most serious dental emergencies. If this happens, it is important to act quickly to save the tooth . Handle the tooth carefully and avoid touching the root, as it can be easily damaged. If the tooth is dirty, rinse it with milk while holding it by the crown. If milk is unavailable, rinsing with water can also work. Do not wipe it with a cloth, as this could damage the tooth. Keep the tooth moist by placing it into a glass of milk. An alternative to this is placing it in the mouth, between the cheek and gum. After securing the tooth in a safe place, get to the dentist as quickly as possible.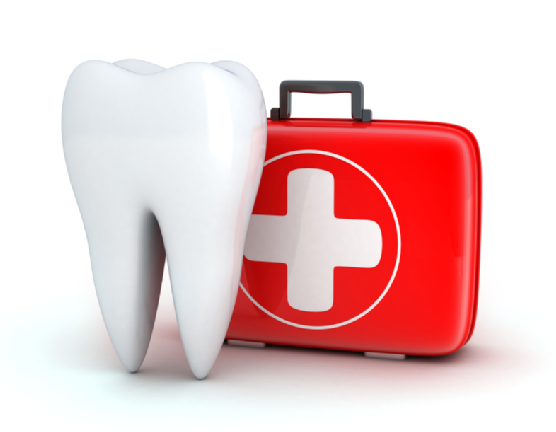 Park 56 Dental is an  emergency dentist  in NYC that can provide quick assistance in the event of a knocked out tooth. In addition to providing emergency dental care, we offer dental implants, cosmetic and sedation dentistry, oral surgery, and more. Visit our website or call (646) 783-3529 to learn more about our practice.

Statistics show that between 9 and 20 percent of Americans avoid going to the dentist because of fear or anxiety. There are several sources for the anxiety, but there are also several ways to cope with it. Here are a few common fears and tips on how to relax before an appointment.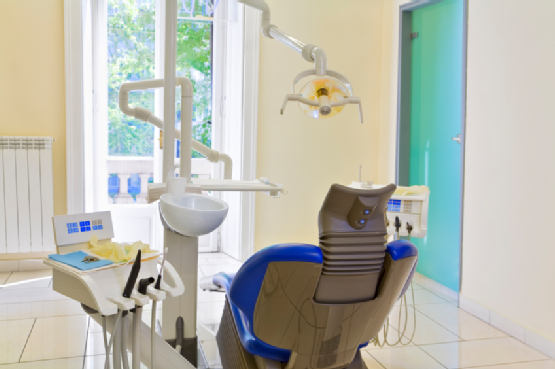 Focus on Your Experience
An easy way to become nervous about an upcoming dental appointment or procedure is to allow stories about another person's experience to influence you. Another person may share a "horror" story about a procedure they underwent, but this is not necessarily indicative of how your procedure will go. Fear of pain is a common reason for avoiding the dentist, but advances in modern dentistry have made most dental procedures less painful or even pain-free.
Express Your Fear
It is important to express your fear with your dentist. Once your dentist is aware of your  anxiety , he/she will be able to determine the best ways to make you feel less anxious. A helpful strategy is to establish a signal, such as a hand gesture, to let the dentist know when you are feeling uncomfortable. This way, the dentist will know when to immediately stop and readjust to ensure your comfort. You can even use the hand signal if you simply desire to rinse your mouth or catch your breath. A considerate dentist will do anything possible to make you feel at ease.
Educate Yourself
Anxiety can stem from the fear that injections won't work, or from feelings of helplessness and loss of control. Being unable to see what is going on in your mouth or having little knowledge of the process can perpetuate these fears. Have a discussion with your dentist to understand the numbing process. Hearing the process explained can help ease any anxiety and allow you to trust that you are in good hands. Also, ask your dentists about what is happening in every stage of the procedure, or research the procedure on your own. This will allow you to mentally prepare for the appointment and hopefully ease any feelings of helplessness.
Park 56 Dental  provides quality dental care that is catered to each patient we receive. As the top dentist in NYC, we assure our patients the highest level of treatment. Our services include endodontics, oral surgery, emergency and sedation dentistry, prosthodontics, and more. Call us at (646) 783-3529 or visit our website to schedule a consultation.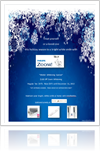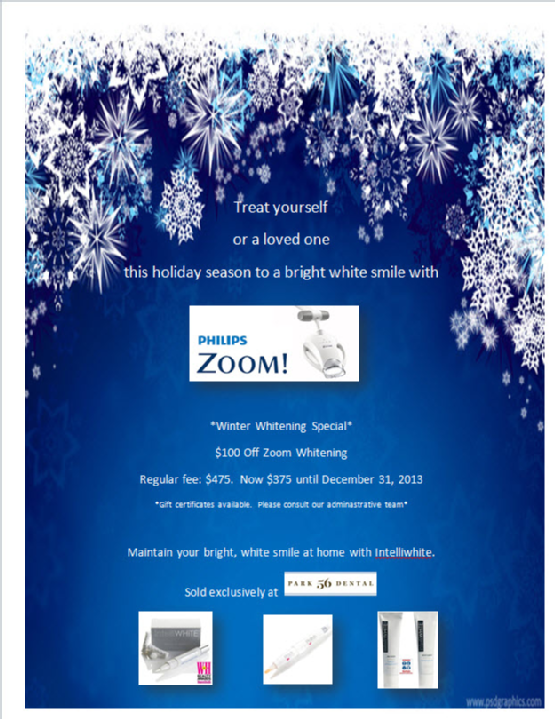 Invisalign is a teeth correcting technology that is easy to wear and simple for the dentist to manipulate. Invisalign are a series of invisible trays moving the teeth , meaning patients require less visits and adjustments than what is required with conventional braces. With the use of computer technology, dentists can show patients a digital image of what their teeth look like and how they will change throughout the process. Patients can better appreciate the changes, as there are no brackets or wires covering the teeth. Watch this video to hear patients and doctors discuss the Invisalign treatment process.
As the best dentist in NYC, Park 56 Dental offers  Invisalign , along with many other services and procedures. We provide quality, catered treatment to every patient that walks through our doors. Our services include Pediatric, oral surgery, emergency and sedation dentistry, prosthodontics, and more. Contact us at (646) 783-3529 or visit our website to schedule an appointment.

Millions of Americans experience tooth loss, often due to gingivitis, tooth decay, or injury. In the past, the only options for correcting tooth loss were dentures or bridges. Now, dental implants are available. Dental implants are replacement tooth roots, and they offer several advantages. Here are a few reasons why dental implants are a great solution to tooth loss.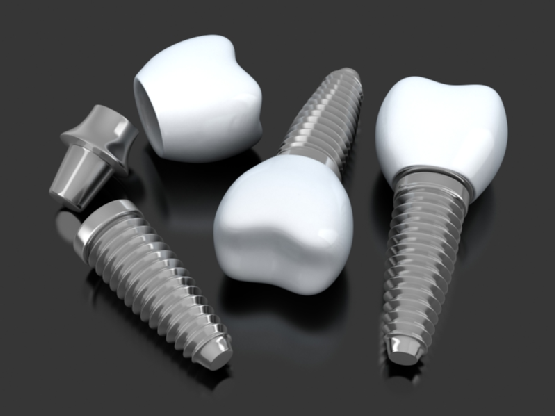 Improve Self-Esteem
Dental implants are designed to look and feel like real teeth. When they are installed, they fuse with the jaw bone, making them permanent. Because they look so real, no one will ever know that they aren't, and the patient will gain a radiant smile. A beautiful, confident smile appeals to other people and can even help in career advancement. Dental implants improve self-esteem because they give the patient their smile back. An improved self-esteem leads to a better quality of life.
Promote Better Oral Health
Tooth supporting bridges require altering other teeth. Dental implants don't need the support of surrounding teeth, so they are left unaltered. This means that natural teeth are left intact, which improves long-term oral health. Individual implants also allow for easy access between teeth, meaning floss and tooth brushing can easily reach plaque and particles. Implants are also very durable, which means they can last for several years. If they are well cared for, they can last for a lifetime.
Are Comfortable and Convenient 
Dental implants fuse to the bone, becoming a part of the body. As such, they eliminate any discomfort that could be felt by dentures. Dentures also slide around and make chewing food cumbersome. Dental implants seamlessly take the place of natural teeth, which makes eating easy and painless. Speech is also  improved with dental implants . Unlike dentures, they do not slip around in the mouth causing the patient to mumble or slur. Lastly, implants are convenient because they are constantly in place. Dentures must be removed and messy adhesives are used to keep them in place. Implants require none of this hassle.
If you are in need of  dental care , select the top dentist in NYC. Park 56 Dental provides a full range of dental services, including smile restoration, emergency dental care, pediatric dentistry, and more. Visit our website or call (646) 783-3529 to schedule an appointment today.  

New advancements like the All-on-4 treatment help dental patients get the improvements that they want in their smile. This particular treatment is designed specifically to provide  restoration with just four implants that give complete support to a full-arch prosthesis. Keep reading to learn more:
The All-on-4 treatment gives the jaw the stability it needs to hold up the prosthesis. This also allows the prosthesis flexibility and ensures that the product is efficient. An angled posterior helps anchor implants better and lets the dentist insert longer implant options. This helps you achieve implants that look and feel natural.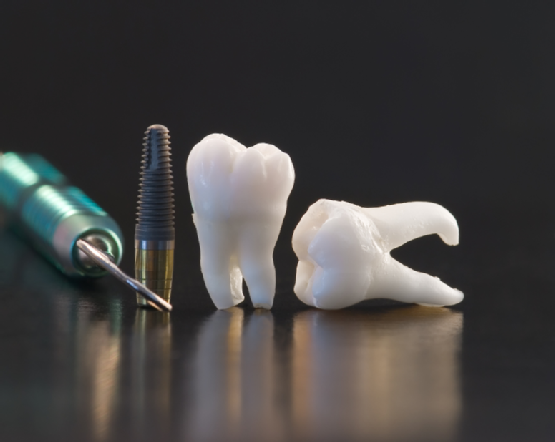 Park 56 Dental  is here to help you receive all of the best dental treatments on the market. Whether you need the All-on-4 treatment or Invisalign, we are here to help you get and maintain a healthy, beautiful smile you love. For more information on our New York City cosmetic and emergency dental services, visit our website or call (646) 783-3529. 

Thousands of Americans avoid going to the dentist because of fear or anxiety. If your fear of the dentist keeps you from getting regular checkups, dental sedation could help. With a wide range of sedation options , your dentist can help you get over these issues and receive the oral care that you need to maintain a beautiful smile: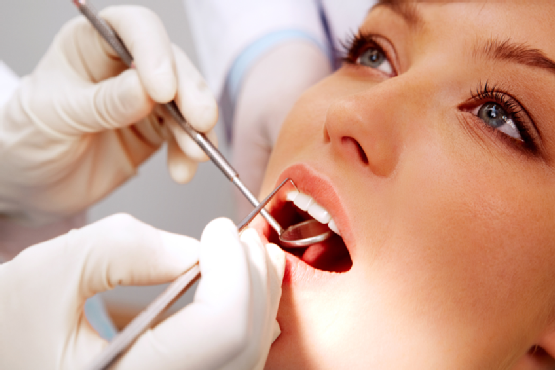 Mild Sedation
Mild sedation, or anxiolysis is usually reserved for patients who have a small level of anxiety about dental work and those who are undergoing longer procedures. The dentist administers the sedative orally, and although you stay awake throughout the procedure, you can breathe on your own and enjoy a feeling of great relaxation. Within a few hours, you will be back to your normal level of alertness.
Moderate Sedation
This secondary form of conscious sedation is used for  people with slightly stronger dental anxieties  or those who are receiving complex procedures. The sedative is administered through an IV and lets you stay awake but relaxed throughout the duration of the procedure. If you are going to get moderate sedation, you should ask a friend or family member to come to your appointment and drive you home when it is over.
Deep Sedation
The strongest option, or deep sedation, has patients alternating between consciousness and unconsciousness without retaining any memory of the procedure. If you have strong dental anxiety or are receiving a long and complex procedure, this might be the right sedation option for you. If you are going to be receiving deep sedation, it is imperative to bring someone with you who can ensure that you get home safely.
As one of the  best dentists in New York City , Park 56 Dental is here to help you get past your dental fear or anxiety and get the procedures you need for a healthy mouth. We work with you to ensure that you feel comfortable at all times. To learn more about our sedation options, call (646) 783-3529.
Invisalign offers an effective way to straighten teeth and create a beautiful smile. With new aligners every two weeks , you quickly start to see huge changes. Invisalign can be removed, which helps you eat and perform daily oral hygiene without issue. Check out this video to see how these two friends describe their positive Invisalign experiences.
Come to Park 56 Dental to start your own Invisalign journey toward straighter teeth. We are one of the top  cosmetic dental  office in New York City and work hard to give you the services that you need. To learn more about our services, visit our website or call (646) 783-3529.