How Water Plays a Role in Dental Health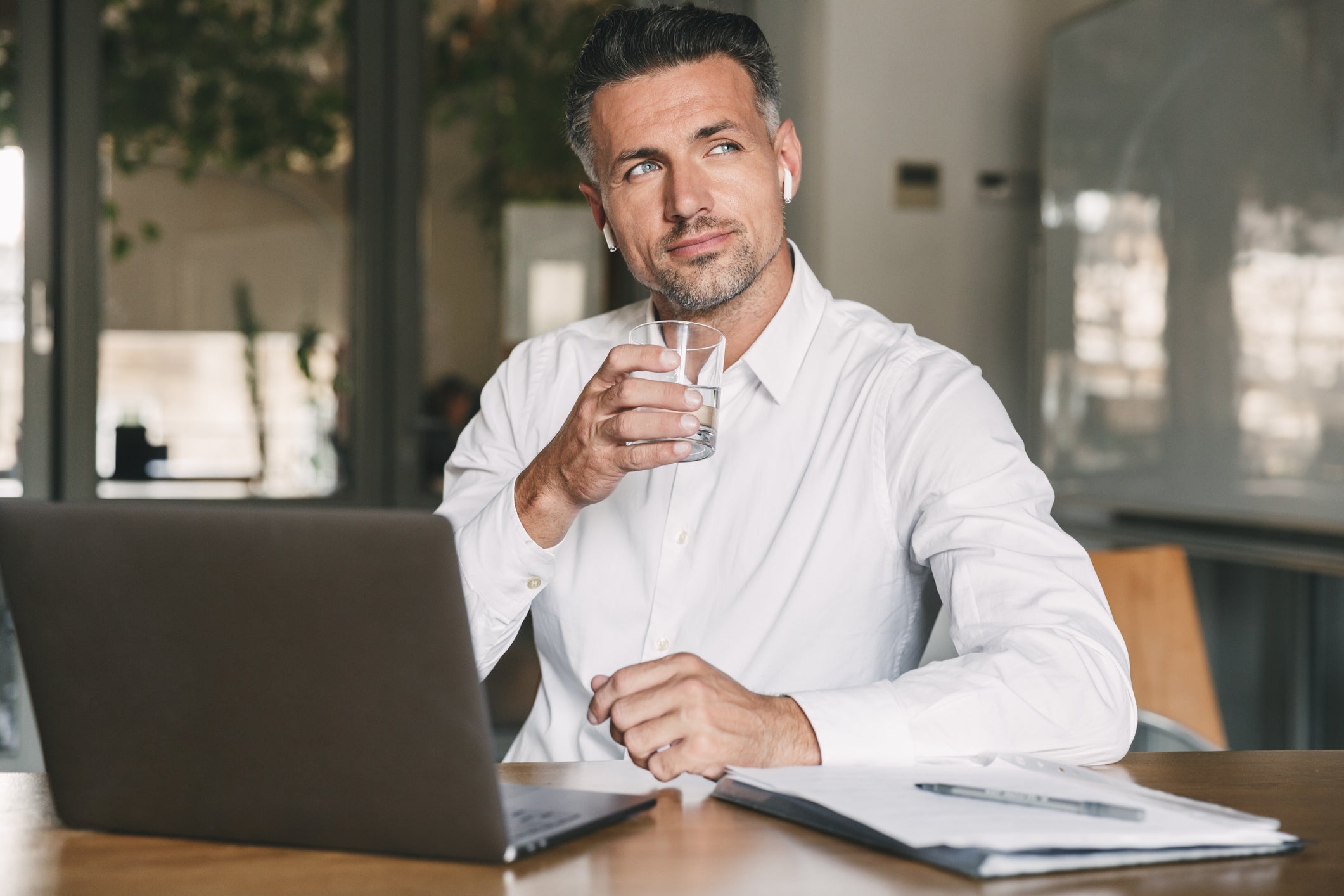 You probably already know that drinking enough water is essential for good health. After all, it keeps your skin radiant, encourages proper organ function, and helps distribute nutrients around the body. But have you considered how water plays a role in dental health? Dentists promote drinking water as one of the easiest and most beneficial things you can do to promote a healthy smile, especially if the water contains fluoride. Here's why.
Strengthen Your Pearly Whites
Fluoride is nature's cavity fighter. When added to drinking water, the optimal fluoride level strengthens teeth and makes them less prone to decay. Most municipal water supplies around the US have fluoridated water, including New York City. The American Medical Association, the American Dental Association, and the Centers for Disease Control and Prevention commend fluoridation as one of the top 10 most important public health measures of the 20th century.
Wash Away Particles and Debris
Water cleans your mouth with every sip, washing away leftover particles and residue that cavity-causing bacteria love to eat. Water also dilutes the acids produced by oral bacteria and helps your breath stay fresh. Of course, you still need to brush and floss daily to deep-clean your teeth and gums, but drinking water throughout the day goes a long way.
Prevent Dry Mouth
Saliva, which is 99% water, is your mouth's first line of defense against cavities. One of the most important roles of saliva is to remineralize your teeth with calcium, phosphate, and fluoride. A depleted saliva level, also known as dry mouth, interrupts the remineralization process, increasing your risk for tooth decay. While certain underlying diseases and medications can cause dry mouth, drinking water is an easy way to keep this condition at bay.
Avoid Excess Sugar Consumption
Juice, soda, and sports drinks may wash down your meal, but they leave unwanted sugar and acid behind. Sugar feeds harmful oral bacteria, which can lead to cavities. At the same time, acid erodes the outer layer of your teeth, known as enamel, leaving the underlying dentin more vulnerable to decay. Drinking water causes none of these problems. In fact, it rinses away residue to achieve a healthy equilibrium in your mouth.
Protect Your Overall Health
Have you heard of the mouth-body connection? Cavities and gum disease can send harmful inflammation-causing bacteria to other parts of the body through your bloodstream. This increases your risk for heart disease, rheumatoid arthritis, respiratory infections, kidney disease, and other health complications. By drinking more water and adopting other good oral hygiene habits, you can protect your overall health for years to come.
If you make only one change regarding your oral health, have it be to drink more water! Then, remember to visit Park 56 Dental for a checkup twice a year. We'll help your smile stay healthy and bright with routine cleaning and restorative services when you need them. Call us at (212) 826-2322 or contact us online today to schedule your next visit with NYC's best dentist.