Dental Advice for Parents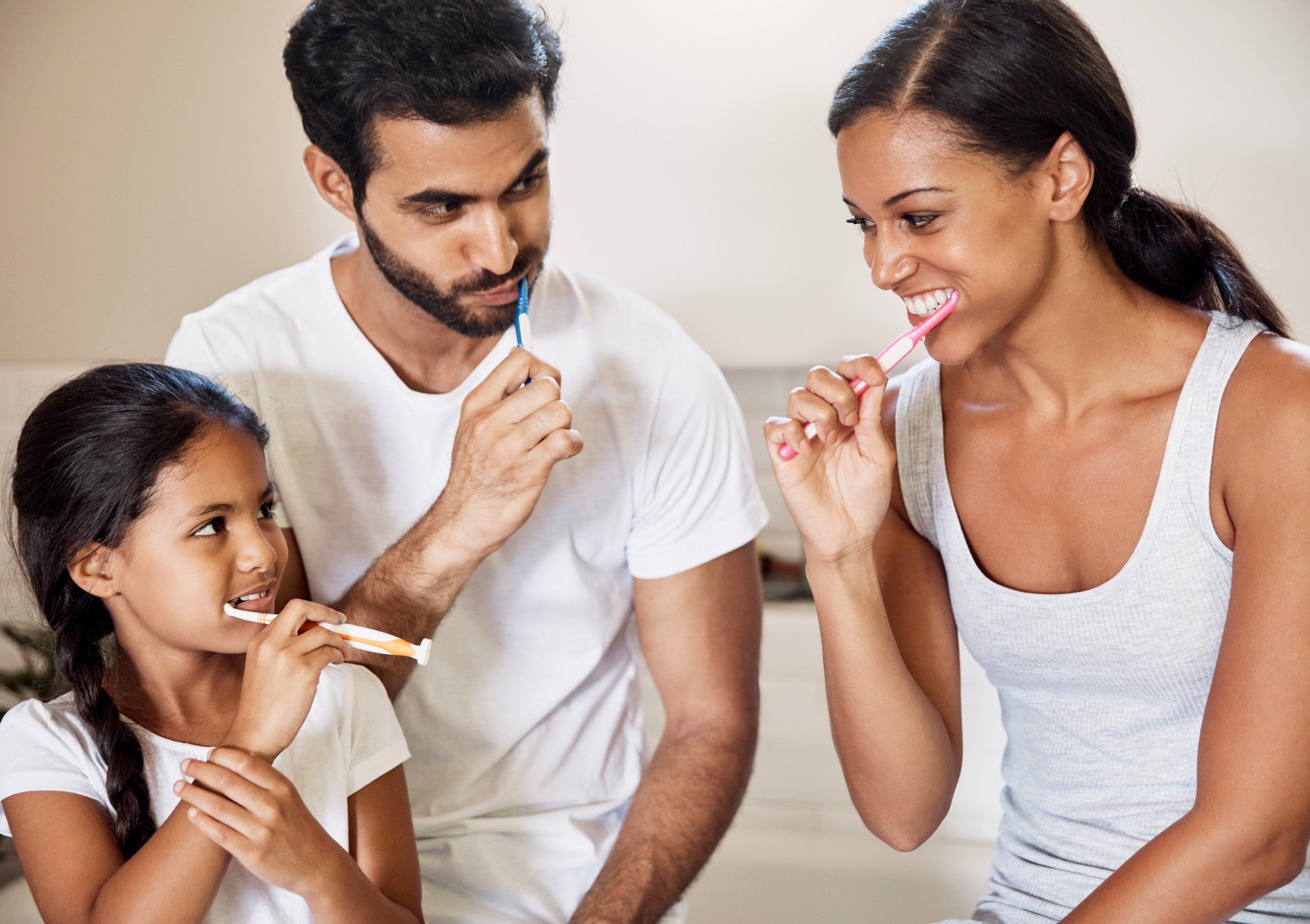 When you're a parent, your child's health is your top priority. That's why parents know how important it is to teach children good dental habits. If you're a new parent, you probably have many questions about dental care for your child. Don't worry, our pediatric dentistry practice is one of the reasons we're the best dentist in NYC and we have the answers you need.
How can I help my child establish good dental habits? The best thing you can do is to be a good role model. Teach your children to brush and floss by modeling those behaviors and make it part of your family's daily routine. Teach them how much toothpaste to use, how to floss and use mouthwash, and why it's important to visit the dentist regularly. Make brushing fun, letting your kids pick their own toothbrushes to make it more appealing. Consider a toothbrush with a musical timer that lets kids know how long to brush.
When should children start brushing and flossing? Before your baby's first tooth even emerges, you should be caring for their dental health. Wipe little gums with a clean, damp washcloth to remove bacteria, and when your baby gets teeth, brush them with an infant toothbrush. Use very little toothpaste, only about as much as a grain of rice, to minimize any toothpaste being swallowed. When your child has two teeth that touch, begin flossing them. Children should learn how to spit when brushing when they're about 2, and children younger than 8 should always be supervised to make sure they don't swallow the toothpaste.
What's the best diet advice for a healthy mouth? First, never put a baby to bed with a bottle, whether juice, formula, or milk. Limit sugary foods and drinks to prevent tooth decay, and encourage your child to drink water and eat a diet full of vegetables and fresh fruit. Cheese is also a good snack, because it contains calcium important for tooth enamel and stimulates saliva to help wash unwanted sugars off of the teeth.
When should my child see a dentist for the first time? According to the American Dental Association (ADA) children should see a dentist by their first birthday. The dentist will explain proper brushing and flossing techniques and do a checkup while your baby sits on your lap. After that, your child should have dental checkups twice a year. Starting dental visits early helps get your child comfortable with the dentist so there will be less anxiety in later years.
If you're looking for a pediatric dentist, choose the best dentist in NYC. At Park 56 Dental Group, we offer pediatric dentistry, along with our other services, at the highest level of treatment. We serve the Midtown, Central Park, Upper East Side, Park Avenue, and all surrounding Manhattan and New York areas, with a patient-centered practice that has hours to fit your schedule. Schedule your complimentary consultation today by contacting us online or calling us at (212) 826-2322.