Tips to Reduce Dental Anxiety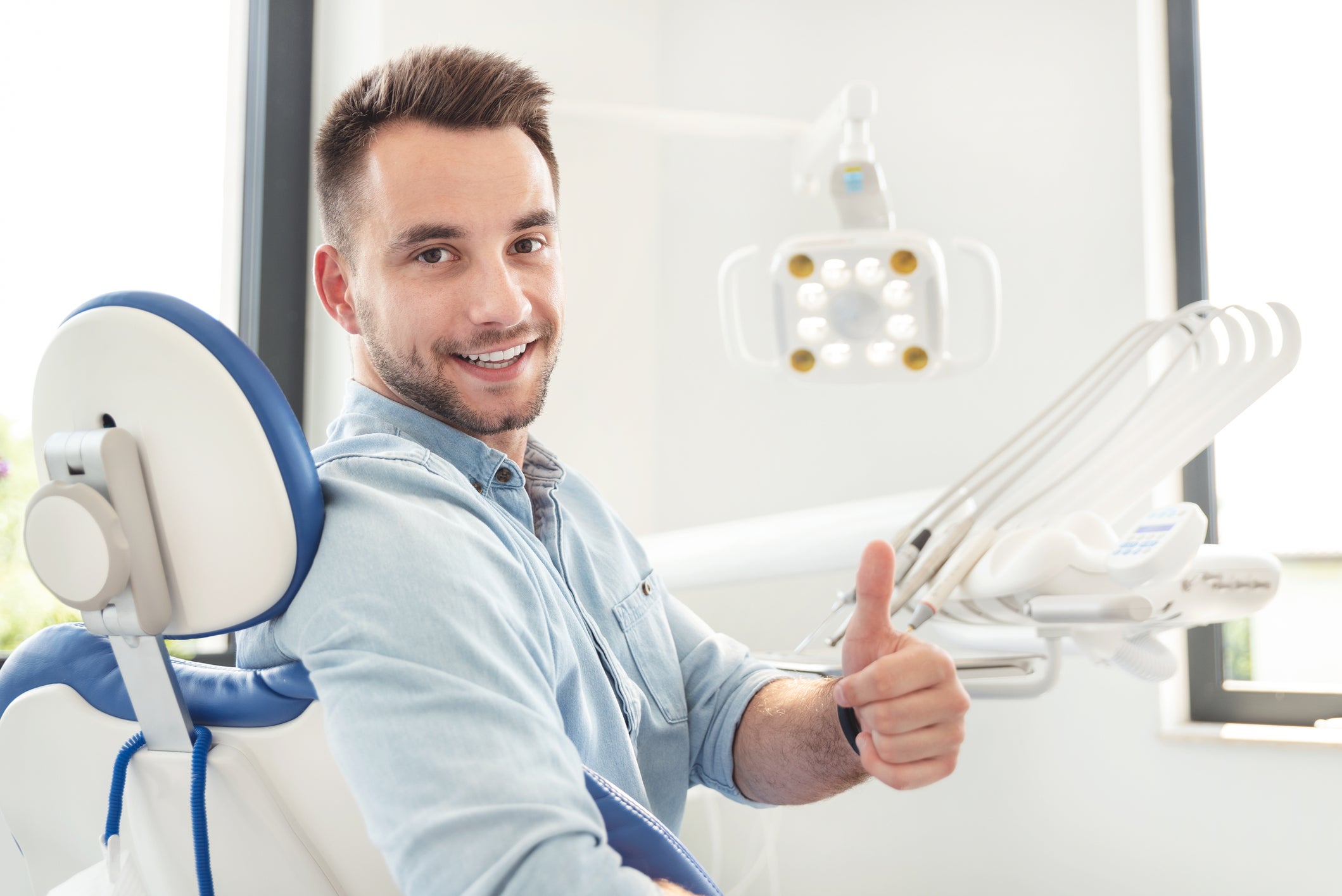 Are you among the millions of Americans who avoid the dentist out of fear and anxiety? You might be nervous about feeling pain, being rushed to make a decision, incurring high costs, or having your concerns neglected. You might be especially prone to dental anxiety if you had a negative experience in the past.
Ironically, skipping routine cleanings could lead to oral health problems, resulting in more costly, in-depth treatment later on. Here are the top tips for reducing dental anxiety so you can take care of your smile without fear.
Speak up: Tell your dentist about feeling anxious. It may be possible to adapt your treatment to make it more pleasant for you.
Use hand signals: Inform your dentist that you will signal with your hands to communicate your needs. This gives you the right to raise your hand if you feel uncomfortable at any time. It's perfectly acceptable to ask your dentist to ease off or pause the procedure.
Focus on your breathing: If you're nervous, you may involuntarily hold your breath. The resulting decrease in oxygen can make your anxiety worse. Close your eyes and focus on slow, regular breaths during your dental procedure.
Listen to music: It can be helpful to shut out the world with a pair of headphones. Play your favorite album or listen to soothing songs to reduce your tension.
Avoid caffeine and sugar before the appointment: These substances might make you even more jittery, so opt for a high-protein meal instead, which has a calming effect.
Set a low-stress appointment time: Don't schedule your dental visit at a time when you will feel rushed or under pressure. This might mean taking the day off work or setting a Saturday appointment so you can take your time without fear of running late.
Try a new dentist: If your previous provider wasn't sensitive to your needs, it might be time to find a different dentist. Ask friends and neighbors for recommendations to increase your confidence.
Ask about sedation dentistry: Dental sedation is the best way to reduce stress for people who struggle with anxiety at the dentist. You don't lose consciousness, but you become so relaxed that you feel completely at ease with the experience. Some patients even fall asleep in the dentist's chair! Depending on the level of sedation you receive, you may also not remember the procedure afterward.
Park 56 Dental is pleased to help our patients overcome their fear of the dentist in our spa-like, patient-centered New York dentist office. We offer different levels of sedation to meet your needs, from inhaling nitrous oxide (laughing gas) to swallowing a pill to receiving conscious IV sedation with help from our board-certified anesthesiologist.
When you leave our office, you'll feel so pampered—you won't believe you once dreaded trips to the dentist! Contact us online or call us at (212) 826-2322 to learn more about our sedation dentistry options.