The Main Reason People Stop Flossing and What You Can Do About It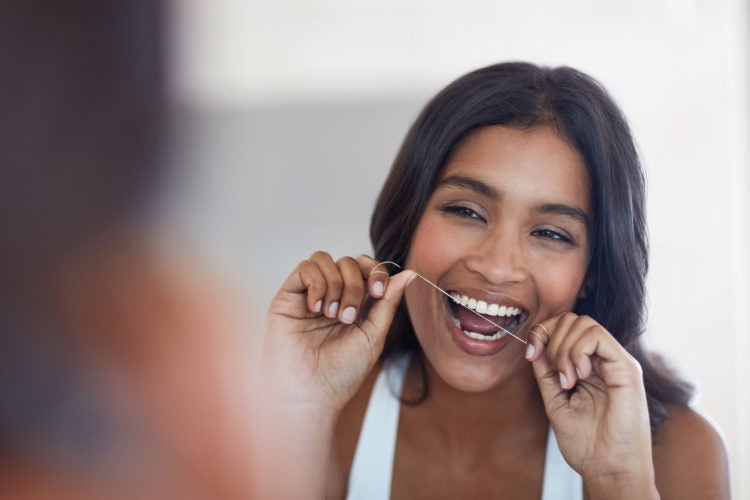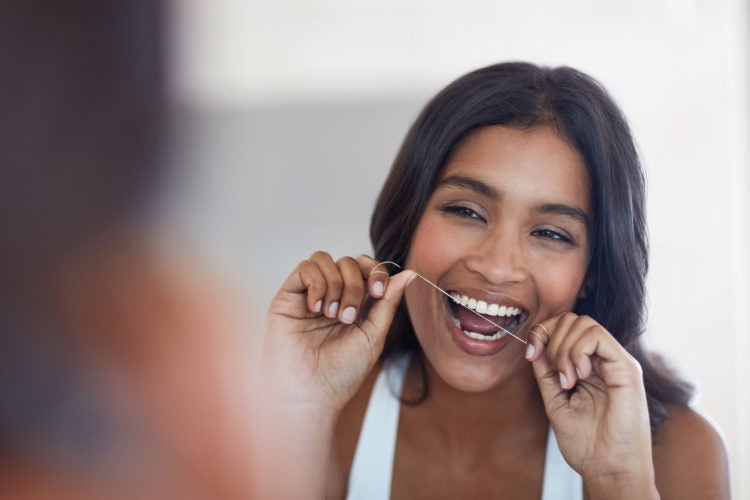 Do you know how important it is to floss? You probably know that regular flossing is important to your oral hygiene, but do you actually do it? According to a recent survey, 31 percent of respondents admit to starting and then stopping flossing. Why do people stop, when they know it's a good thing to do? Time seems to be the primary factor in the failure to floss.  
Is this "no time" argument a reasonable excuse? Out of the people surveyed, only 13 percent floss their teeth after every meal, and for 36 percent of those flossers, this was not a daily habit. 64 percent of people who quit flossing didn't report problems with their flossing routines, so issues encountered during flossing are unlikely to be the reason for quitting. Of those who did report problems, gum damage was the primary reason, at 33 percent. Lesser problems included teeth damage, ineffective cleaning, infections, and dental work problems. Few survey respondents, only 14 percent, believed flossing to be ineffective.  
This survey was conducted by DentaVox, the survey arm of Dentacoin, which is a global organization. Other studies have also found that time considerations impact their flossing habits. In one survey from the United States, for instance, 55 percent of respondents reported that flossing is too time-consuming for them to do it regularly. 
Ultimately, even though the excuse is a common one, it doesn't hold water. Flossing is important to your dental health, and if you don't make time for flossing, you're opening yourself up to gum disease, tooth decay, and possibly expensive dental treatments. Isn't that enough incentive to find the time?  
How can people work flossing into their schedules more easily? Start by committing to flossing just once a day. You can work it into your morning or evening routine, but you can also do it just about anywhere. Any time you're sitting, whether you're at your desk or watching television, you can use single-use floss holders easily and effectively. If you tend to forget to floss, you might also consider keeping these floss holders beside your toothbrush, so that your memory will be jogged while you're brushing your teeth.  
At Park 56 Dental Group, we provide personalized, quality dental care in a spa-like environment. We offer pediatric, prosthodontics, endodontics, oral surgery, Invisalign®, emergency, and sedation dentistry, all at the highest level of treatment. We serve the Midtown, Central Park, Upper East Side, Park Avenue, and all surrounding Manhattan and New York areas, with a patient-centered practice that has hours to fit your schedule. Schedule your complimentary consultation today by contacting us online or calling us at (212) 826-2322.