Dentists Give Their Tips for Getting Their Own Kids to Brush Their Teeth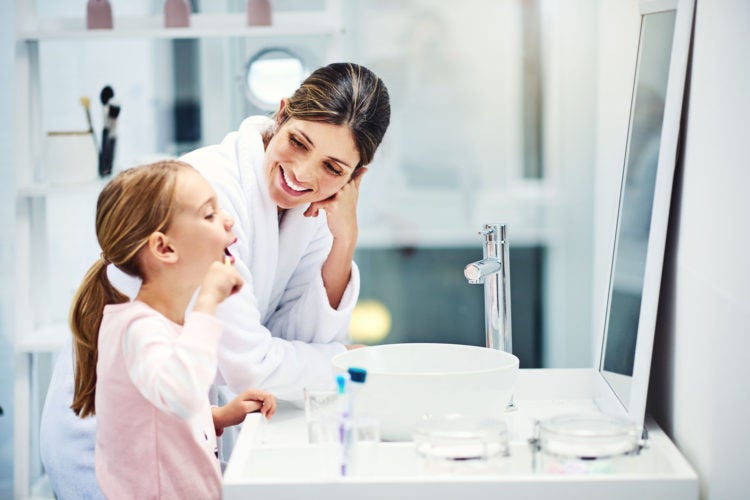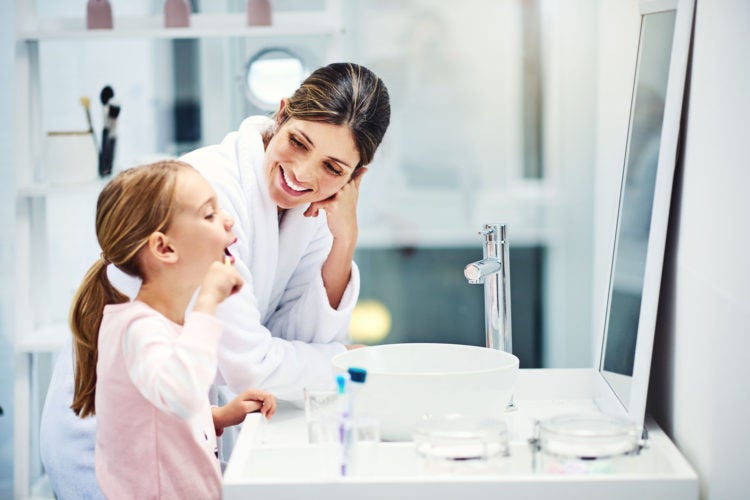 You eagerly await the arrival of your children's first teeth and cheer every little pearly white as it emerges. By the time they're old enough to take care of their dental hygiene on their own, however, getting them to properly do it can be like, well, pulling teeth. How can you get your kids to brush their teeth? Here, we offer some tips from dentists who have mastered the art of getting their own kids to brush.  
Make brushing a family affair.

 

Establish 

a routine in which everyone brushes their teeth twice a day, for at least 2 minutes each time. 

From the time they're little, let your kids see you 

brushing because children love to imitate their parents. During tooth brushing time, you can demonstrate good techniques and how much toothpaste to use. 

 

Get a good look.

 When the 

kids are small, stand behind them and get them to look up at you. That way, you can look down into their mouths and see all of their teeth when you help them brush. 

 

Don't stop 

reminding them

 just because they're o

lder. 

As long as they're home, ask them if they've brushed their teeth, and talk to them about good dental hygiene and healthy eating.

 

When they leave home, send them care packages that include new toothbrushes, toothpaste, and floss. 

 

Give it a sniff.

 If you suspect your 

small child hasn't brushed, ask to smell his or her breath for the scent of toothpaste. When your child is a teenager, teach this trick: sniff the floss. Teens are breath-conscious, so teaching them to floss their teeth and then smell the floss is a good way to help them gauge whether their breath is socially acceptable. 

 

Never give up on the routine.

 Those two minutes spent brushing are 

extremely important, so establish the routine and stick to it. If you need to set a timer or play music for two minutes to get your kids into the groove, do what it takes, and keep on doing it until it's firmly established as a habit. For many kids, being able to brush their teeth themselves is a big accomplishment, so play up that angle 

and praise your kids for a job well done when you catch them practicing good dental hygiene. 

 
At Park 56 Dental Group, we provide personalized, quality dental care in a spa-like environment. We offer pediatric, prosthodontics, endodontics, oral surgery, Invisalign®, emergency, and sedation dentistry, all at the highest level of treatment. We serve the Midtown, Central Park, Upper East Side, Park Avenue, and all surrounding Manhattan and New York areas, with a patient-centered practice that has hours to fit your schedule. Schedule your complimentary consultation today by contacting us online or calling us at (212) 826-2322.