Reasons for Teeth Sensitivity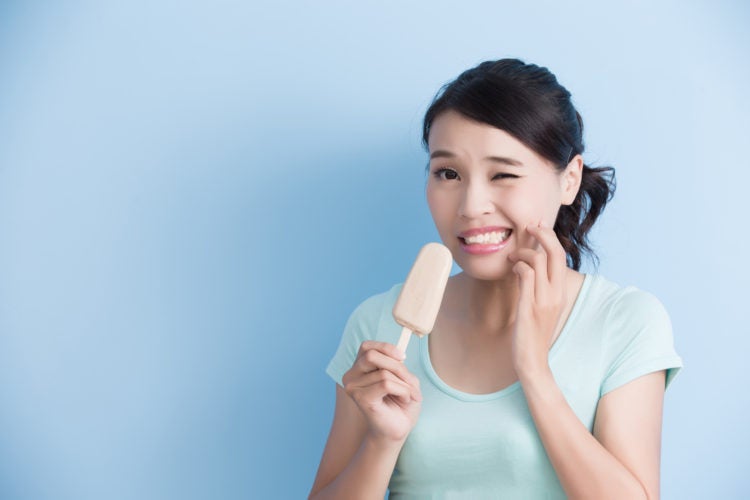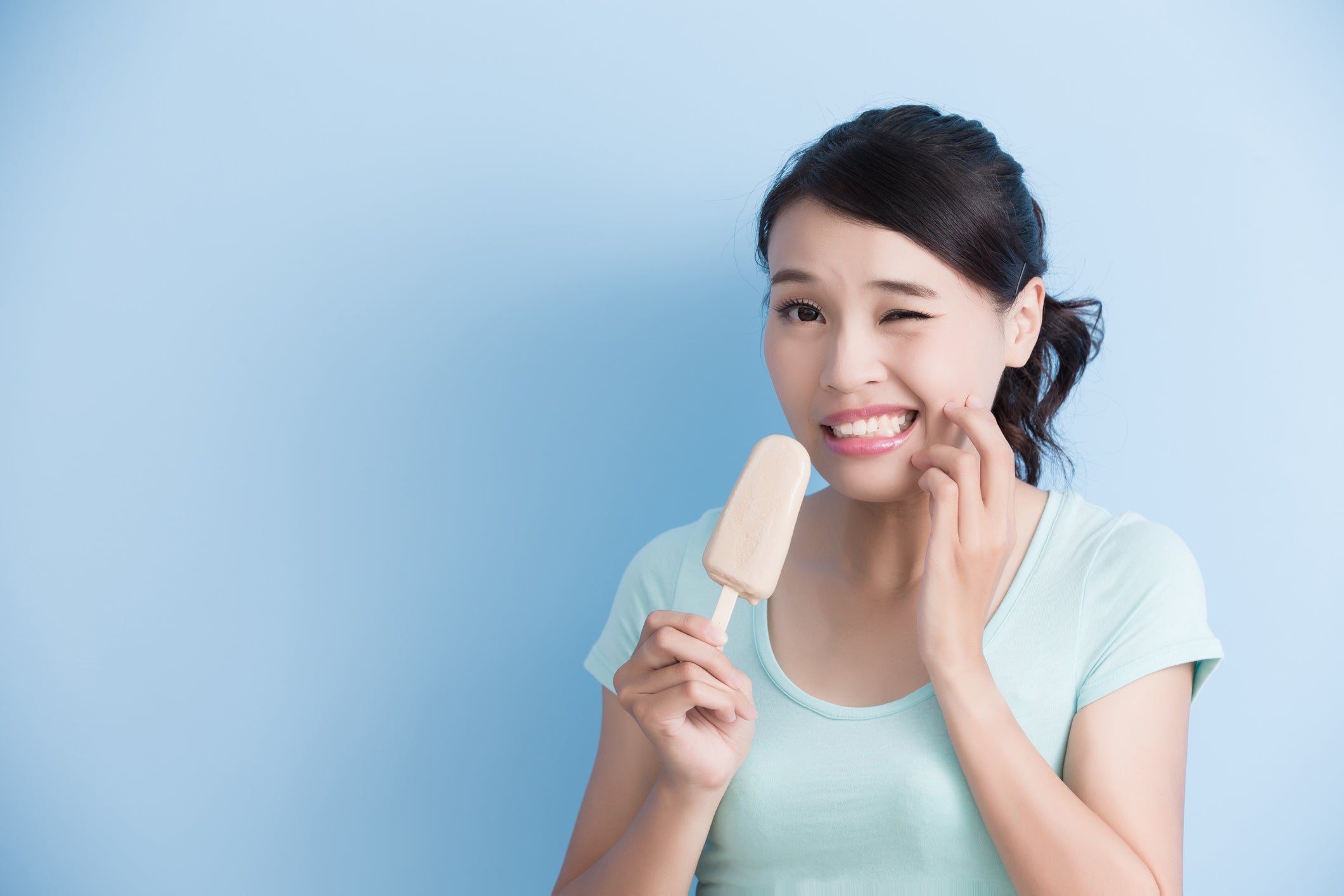 Does an ice-cold drink or cup of hot coffee sometimes make your teeth sting? Are brushing and flossing cringe-worthy experiences? If so, it sounds like you might have sensitive teeth. Here are some possible reasons for teeth sensitivity and what you can do about it. 
What Causes Sensitive Teeth? 
In healthy teeth, enamel protects the crown of your tooth, the part that sits above the gum line. Then, a layer called cementum protects the tooth root below the gum line. If these protective layers are damaged, teeth sensitivity can occur. Here are some of the most common causes to be aware of: 
E

namel

 erosion

:

 If the outer protective layer of your teeth wears away,

 

the sensitive dentin

 

underneath is exposed. Enamel can 

erode as a result of brushing too hard, grinding your teeth,

 

and eating acidic food regularly.

 

Receding gums

:

 

When the gums move away from a tooth, it 

can expose the root surface, which may be

 

temperature-sensitive. 

Receding gums

 may be caused by 

brushing too hard, grinding your teeth, or receiving inadequate dental care that leads to gum disease.

 

Plaque buildup: 

If plaque forms on an exposed root surface, tooth sensitivity may increase.

 

Cracked teeth: 

A chipped or broken tooth may fill with bacteria. When this enters the pulp, inflammation and tooth sensitivity may occur.

 

Tooth whitening products: 

Peroxide and baking soda

,

 

two major contributors to teeth sensitivity, 

are common ingredients in whitening 

strips, 

toothpaste, 

and other dental products.

 

Using a mouthwash with exposed dentin:

 Some over-the-counter mouthwashes contain acid

s

 that irritate exposed dentin and further damage this tooth layer. If you have enamel erosion, ask your dentist about safe products you can use.

 

Recent dental procedures: 

Everything from teeth cleanings 

to crown placement 

to root planing and scaling can lead to temporary teeth sensitivity. This should disappear 

within

 four to six weeks.

 
How to Treat Teeth Sensitivity 
Fortunately, there are treatments for sensitive teeth. The ones you pursue depend on what's causing your sensitivity. Your dentist may recommend the following: 
Desensitizing toothpaste:

 The compounds in this product block sensory input from the tooth surface to the nerve in your tooth, reducing sensitivity. It may take a few weeks of daily use to 

see

 results.

 

Soft-bristled toothbrush:

 Learn

ing

 how to brush more gently 

using

 a soft toothbrush, especially 

when paired with

 desensitizing toothpaste, could garner effective results.

 

Fluoride treatment:

 An in-office gel applied to your teeth may strengthen your enamel and reduce pain when exposed to hot and cold temperatures.

 

Dental procedures:

 If simple measures don't treat your sensitivity, your dentist may recommend surgical gum grafting, bonding, dentin sealers, crowns, inlays, or 

root canals

 to eliminate the problem.

 
Having sensitive teeth can be uncomfortable. Fortunately, the team at Park 56 Dental can help! Our preventative and general dentistry services can counteract teeth sensitivity so you can enjoy hot and cold food and drinks, and brush your teeth in comfort. To learn more, please call us at (212) 826-2322 today.