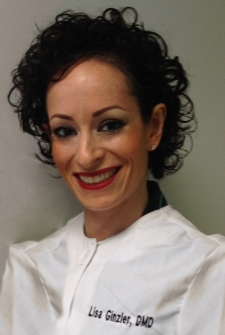 Dr. Ginzler is the newest member of the team here at Park 56 Dental, but she definitely brought skill and experience with her. She is a certified Invisalign provider with a true eye for aesthetics and arts—when she's not busy being a dentist, she enjoys being a makeup artist!
Dr. Ginzler earned her DMD from University of Medicine and Dentistry of New Jersey, which has since become Rutgers Dental School. She practiced in Manhattan for eight years before joining our practice as a top dentist in NYC. She enjoys each of her patients and loves getting to know everyone. When she's not working at the office or home, she enjoys taking in a good movie, appreciating the arts, and getting away to the mountains.
If you'd like to meet or consult with Dr. Ginzler or any of the top dentists here at Park 56 Dental , just give us a call at (212) 826-2322. You can also visit us online to learn more about the services we provide, including general, cosmetic, and emergency dental services.