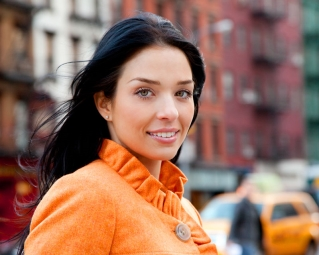 One of the top dentists in NYC is Park 56 Dental's own Dr. Laura Ruof. Her wonderful personality and training in emergency dentistry make her a vital asset to our practice.
After growing up in Buffalo, Dr. Ruof moved to Manhattan in 2006. She was chief resident at Brooklyn Hospital during her residency and earned a Doctorate of Dental Surgery from the University of Buffalo School of Dentistry. Even now, she works hard to stay current on the latest developments in dentistry. Dr. Ruof loves interacting with her patients, and looks forward to seeing people each day. In her spare time, she enjoys playing tennis, knitting, and reading, and volunteers with an autism awareness group.
To make an appointment with Dr. Ruof or any of the other top dentists at Park 56 Dental , call our office at (212) 826-2322. All of our staff is compassionate and personable, which makes your visit a pleasant experience. Let us take care of your routine, cosmetic, and emergency dental care needs.