The Connection between Diabetes and Oral Health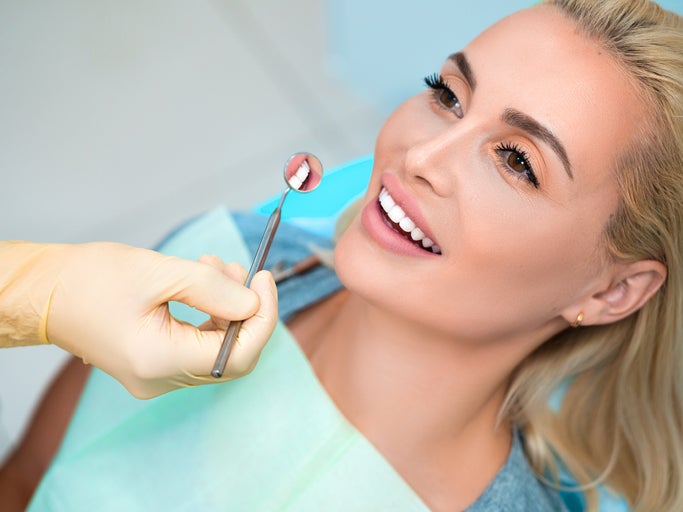 Diabetes affects how your body processes glucose (sugar), leading to high blood glucose levels and a host of related health problems. Diabetes can affect many areas of the body, including the eyes, kidneys, heart, and nervous system. Did you know there's also a link between diabetes and oral health? Learn more about this connection and what you can do to promote a healthy smile.
Diabetes and Your Mouth
If left untreated, diabetes can take a toll on your oral health. Here are the potential problems you face:
Periodontal disease: Diabetes reduces your body's ability to fight the bacteria invading your gums, increasing the risk for periodontal disease (gum disease). This infection causes swollen, tender gums and may eventually lead to tooth loss. As with all infections, periodontal disease can cause blood sugar levels to rise. This, in turn, makes diabetes harder to control, and the vicious cycle continues.
Tooth loss: Because advanced gum disease eventually causes your teeth to loosen and fall out, diabetes patients are more likely to face this oral health problem. In fact, one in five cases of total tooth loss is linked to diabetes.
Cavities: Oral bacteria feed on the starches and sugars found in the food and beverages you ingest. Uncontrolled diabetes raises the glucose level of your saliva, giving bacteria more sugar on which to feed. This leads to more plaque buildup, which attacks your teeth and increases the risk of cavities.
Dry mouth: Excessive thirst is a common symptom of high blood sugar. This is caused by the lack of saliva flow, a condition known as dry mouth. Without saliva to keep your mouth moist, your risk for cavities and periodontal disease increases.
Thrush: This fungal infection may develop in your mouth as a result of low saliva flow and increased glucose levels.
How to Improve Oral Health if You Have Diabetes
Proper dental care is needed to prevent diabetes from damaging your teeth and gums. In addition to controlling your blood sugar levels with diet, exercise, and medication, we recommend following this dental care routine to improve your oral health:
Brush your teeth twice a day.
Floss once a day.
Tell your dentist you have diabetes and report any symptoms you notice, such as dry mouth, loose teeth, or infections.
Watch for early signs of gum disease, including redness, swelling, and bleeding gums.
If you wear dentures, Invisalign, a retainer, or a mouth guard, brush this oral appliance daily.
Avoid smoking. Tobacco use only worsens gum disease and other oral health problems.
Visit the dentist at least twice a year to manage the oral health risks of diabetes.
At Park 56 Dental, we can help you prevent cavities, gum disease, tooth loss, and other oral health problems with routine teeth cleaning. We also offer restoration services to help you smile with confidence once more. To schedule an appointment with our NYC dentist, please contact us online or call (212) 826-2322.