Dental Veneers FAQs
Are you self-conscious about a chipped tooth or that gap in your smile? Stop hiding your mouth behind your hands, and restore your confidence with dental veneers! Here are the most frequently asked questions we hear about this type of cosmetic dentistry.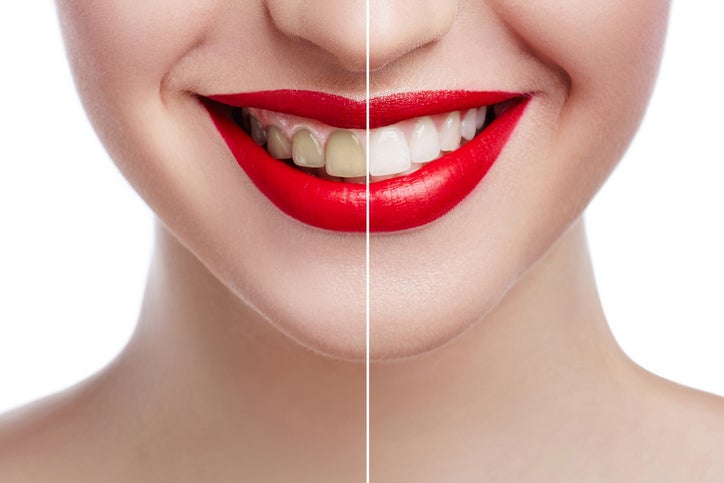 What are dental veneers?
Veneers are thin, strong pieces of tooth-colored porcelain that resemble an artificial fingernail. They are custom-made to fit your teeth using an impression or digital scan of your mouth. Veneers are bonded to the front of your teeth to improve their color, shape, size, and function.
How much do veneers cost?
The cost range depends on the dentist's experience, the quality of the material used in making your veneers, and how many veneers you receive. Sometimes, insurance will cover the cost of one or two veneers when a fracture or decay is present.
How long do veneers last?
Thanks to the durability of porcelain and the strength of the bonding agent used to attach each veneer, you can expect the results to last decades. As long as the work is done right, the only time a patient should have problems with a veneer is after a traumatic event. Porcelain can crack, just like real teeth, but it takes a hard hit to the face or biting down on a bone to make it happen.
Are there any dietary restrictions?
It's always wise to treat your teeth gently, whether you have veneers or not. This means avoiding using your teeth as tools and biting tough foods (like taffy, beef jerky, or French bread) with caution. Also, while veneers are stain-resistant, your dentist may recommend avoiding coffee, tea, red wine, and tobacco to help your beautiful new smile last.
What happens to the tooth under a veneer?
To ensure a natural appearance, about 0.5mm of your existing tooth must be shaved down in preparation for placing the veneer. There's no need to damage the tooth structure aggressively to achieve authentic-looking results.
Will my teeth be immune to cavities?
Veneers can't decay, but the natural tooth underneath can still get cavities. The most vulnerable spot is the junction between the veneer and your natural tooth. Sealing this area while placing the veneer closes it off to help prevent decay. Continue to brush and floss as usual to keep your teeth and gums healthy.
How many veneers should I get?
Eight is the most common number of veneers patients receive. With veneers on the four upper and lower teeth, a bright, white shade can be selected to make your smile look its best. If you get fewer veneers than this, the color must match your existing teeth to avoid standing out.
At Park 56 Dental, we help our patients look their best with dental veneers and other cosmetic dentistry. If you're interested in learning more, please contact us at (212) 826-2322 to schedule a complimentary consultation. We serve Midtown, Central Park, Upper East Side, Park Avenue, and the surrounding Manhattan and NYC areas.