Invisalign FAQs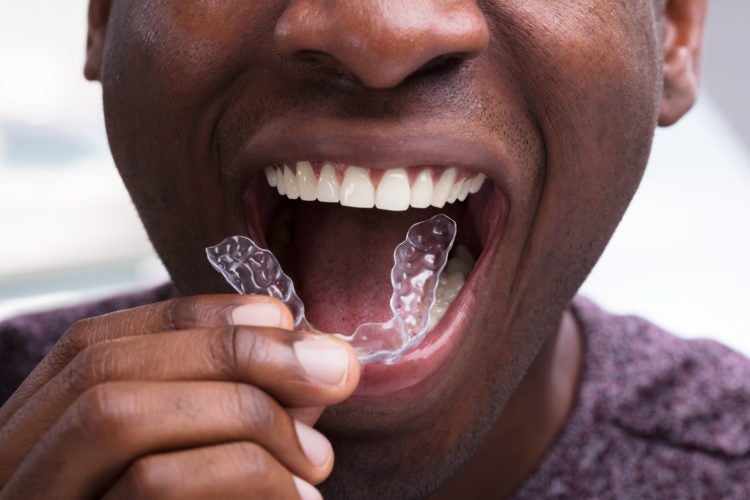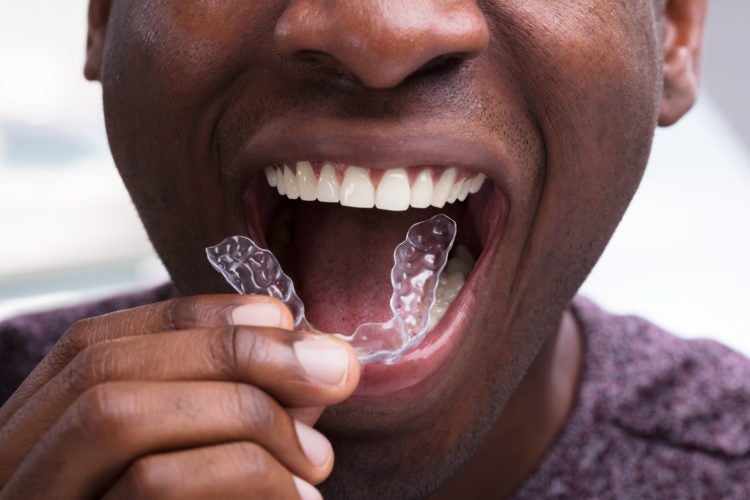 Invisalign is a popular treatment for gradually straightening teeth, using clear, removable aligners. It doesn't involve brackets or wires and isn't as restrictive as metal braces. If you're interested in Invisalign, you probably have some questions about how it works, so we've put together this list of frequently asked questions to help you decide whether Invisalign is right for you.
What is Invisalign, and how does it work? Invisalign uses aligners made of a patented thermoplastic material called SmartTrack®, which is FDA-approved and contains no BPA, BPS, latex, or gluten. These aligners are virtually invisible, because they're thin, clear, and fit over your teeth snugly. Using a unique, digital treatment plan created by your doctor, the Invisalign aligners are designed to apply force at exactly the right place and time, and your progress will be closely monitored by your doctor.
Why should I choose Invisalign? The aligners' near-invisibility is a major benefit, primarily because people might not even notice you're wearing them. Unlike traditional braces, the aligners can be removed when you eat, drink, brush, and floss, and for special occasions. There are different aligners on the market, but Invisalign aligners are the only ones made of SmartTrack, which fits better and is more comfortable.
Can anyone use Invisalign? Invisalign is a great way for both adults and teens to improve their smile without the hassle of traditional braces. Almost all common teeth-straightening and bite issues can be fixed using Invisalign's innovations and technological advancements. There's even a blue dot on the outside of teen aligners, to help parents make sure their teens are wearing their aligners enough.
How many hours a day must I wear Invisalign? You'll need to wear your aligners 20 to 22 hours each day, changing to a new set of aligners every week or two, under the guidance of your doctor. You'll have regular appointments with your doctor, typically every four to six weeks, to monitor your progress.
How long does Invisalign treatment take? The length of Invisalign treatment varies from patient to patient and depends on a variety of factors. Your doctor will evaluate the complexity of your case to determine how long your treatment should take, but how conscientious you are about wearing your aligners will have an impact on your progress as well. The average treatment time is 12-18 months, but many patients begin seeing results in just a matter of weeks.
Can every dentist and orthodontist provide Invisalign treatment? Doctors who want to offer Invisalign treatment to their patients must complete specialized training and become certified Invisalign providers.
Park 56 Dental Group is a certified Invisalign provider, offering personalized, quality dental care in a spa-like environment. We serve the Midtown, Central Park, Upper East Side, Park Avenue, and all surrounding Manhattan and New York areas, with a patient-centered practice that has hours to fit your schedule. Schedule your complimentary consultation today by contacting us online or calling us at (212) 826-2322.