Gum Disease Prevention Tips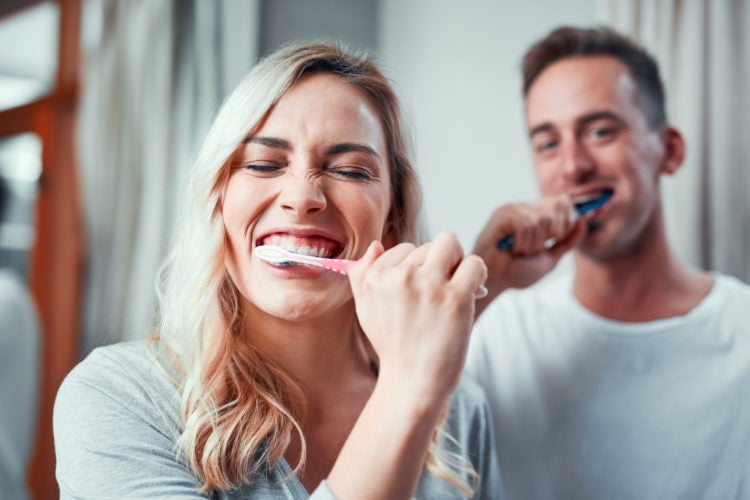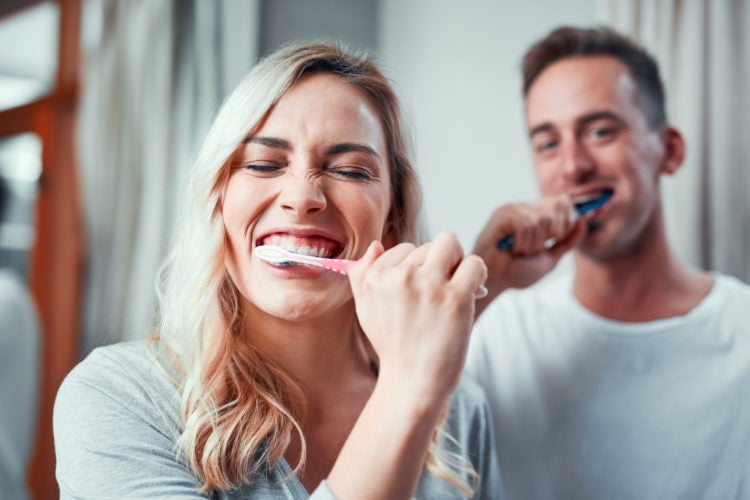 When you think of a healthy smile, you may picture straight, white teeth, but your gums are just as important. Even if you don't have cavities, your teeth could be in jeopardy if you develop gum disease. This condition occurs when plaque starts to form along and under the gum line. If not removed with daily brushing and flossing, this sticky substance can harden into tartar, irritating your gums and causing an infection. This leads to gingivitis, the first stage of gum disease. 
Since gingivitis is usually painless, most people don't even know they have it. If left untreated, it can progress to a more advanced stage called periodontitis. This chronic condition affects a whopping 47 percent of American adults over age 30. Without professional care, periodontitis can lead to tissue and bone loss, eventually causing your teeth to loosen and fall out. 
Don't let this happen to you! Follow these gum disease prevention tips to maintain healthy gums and protect your smile. 
Brush twice a day  
Brushing with fluoride toothpaste is a fundamental way to remove plaque and food particles from your teeth that can irritate your gums. Select a soft bristle toothbrush, and avoid scrubbing too hard since this can erode tooth enamel and cause receding gums. Try an electric toothbrush for even more effective plaque removal. 
Don't just brush—floss! 
Even an electric toothbrush can't sweep away particles and plaque from between your teeth. That's why flossing is so important. Even if your gums bleed, don't shy away from this part of your oral care routine—bleeding is a sign that your gums are weak. Flossing more often provides the stimulation they need to help make them stronger. 
Use gingivitis-fighting mouthwash 
Shop for mouthwash products that reduce plaque, slow tartar formation, fight gingivitis, or all three. Remember, mouthwash isn't a substitute for brushing and flossing—it should come after these steps to maximize the benefits they offer. 
Quit smoking 
Looking for another reason to quit the habit? Smoking is closely linked to the onset of gum disease and other oral problems. Since nicotine, tar, and other chemicals in cigarettes weaken your immune system, your body has a harder time fighting off a gum infection. Plus, your gums can't heal as easily once they're damaged, making gum disease treatment less effective. 
Visit the dentist every six months 
Since gum disease is so prevalent and quick-forming, children and adults of all ages are encouraged to visit the dentist for an oral exam and professional cleaning every six months. A process called scaling is the only way to remove tartar build-up, a key aspect of gum disease prevention. Your dentist can also check for cavities, polish your teeth, recommend dental care products, and leave you with a brighter, more confident smile. 
The services at Park 56 Dental can help you prevent and treat gum disease in NYC. For more dental care tips, or to schedule an appointment with our dentist, please contact us at (212) 826-2322.