Can Complex Issues Be Treated with Invisalign?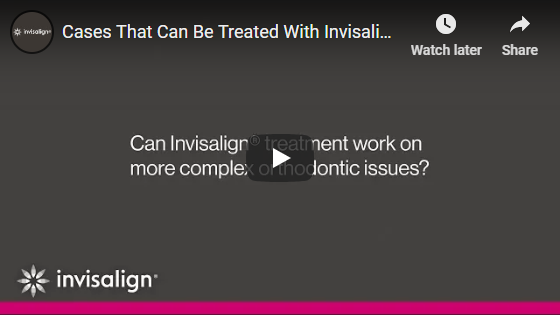 If you aren't happy with the appearance of your smile, your dentist may recommend Invisalign. Invisalign can correct issues like misalignment and spacing problems, without the need for metal brackets and wires. However, patients have an idea that Invisalign can only correct minor problems. Is this true?
Watch this video to learn more about the ability of Invisalign to treat complex issues. Invisalign can treat the vast majority of malocclusions, regardless of complexity. Your dentist can help you decide if it is the right choice for you.
Find out more about Invisalign by making an appointment at Park 56 Dental. As a certified Invisalign provider in NYC, we can help you feel confident in your smile again. Make your appointment today by calling (646) 783-3529.