It's always preferable to save the natural tooth, but this isn't always possible. If you have teeth that are too badly damaged or diseased to be saved, or if you already have gaps in your smile, talk to your dentist about implants. Dental implants aren't the same as dentures. Dentures are removable false teeth, whereas dental implants are permanently anchored into the underlying jawbone—just like a natural tooth.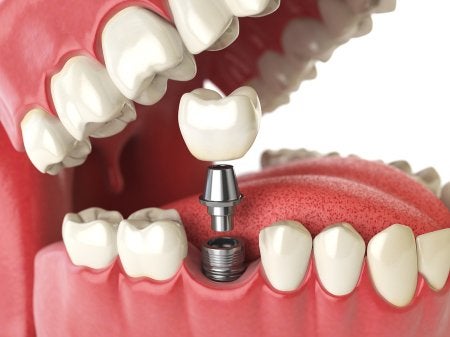 Dental implants are easy to take care of. You'll brush and floss them just like your natural teeth. Unlike dentures, there are no restrictions on your diet. Feel free to eat crunchy carrots and crisp apples without worrying about your new teeth slipping out of place. Plus, you'll love what dental implants do for your smile. No one will be able to tell that you once had missing teeth.
Park 56 Dental is widely known throughout NYC for dental implant expertise, and for our unbeatable commitment to patient care and safety. Don't let missing teeth ruin your smile —call a dentist today at (646) 783-3529.