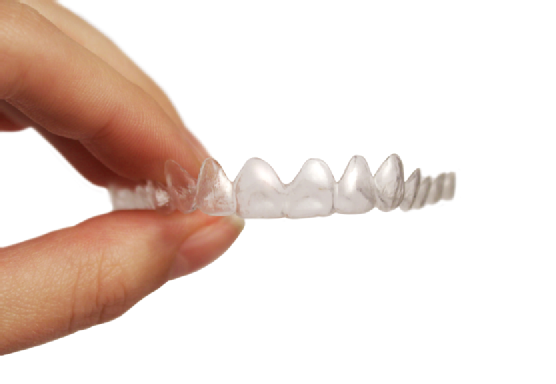 Imagine if you could get the straight, beautiful smile that braces provide without wearing any of the metal brackets and wires. That is exactly what Invisalign can offer you. With these clear plastic aligners, your cosmetic dentist can reconstruct your smile without anyone knowing you're undergoing treatment. Even better, since Invisalign trays can be removed to eat and brush your teeth, you won't experience the increased risk of dental health problems posed by traditional braces. Here's what you need to know about Invisalign treatment:
What Is Invisalign?
Invisalign is an orthodontic treatment that uses a series of clear, plastic aligner trays to make gradual adjustments to the positioning of your teeth. Your cosmetic dentist uses 3D software to decide where the final position for your tooth placement should be, and then a personalized series of Invisalign trays are produced to help you achieve those results.
How Does Invisalign Work?
Invisalign trays can be popped in and out of your mouth at any time. During treatment, you will swap out your Invisalign trays every two weeks. Each tray moves your teeth a little bit closer to the desired position. Your cosmetic dentist will evaluate your progress every six weeks. It can take anywhere from nine to 15 months for your teeth to be shifted to their final position.
Is Invisalign Right for You?
Invisalign treats most of the same conditions that traditional metal braces do. The benefit is that they are nearly invisible, so you don't have the cosmetic concerns associated with metal braces. Invisalign is great for anyone who needs orthodontic treatment, but they are especially ideal for adults who want straighter teeth without the discomfort of obtrusive metal braces.
At Park 56 Dental in New York City, our top cosmetic dentists are happy to help you discover the life-changing benefits of Invisalign treatment. Don't wait another day to get the smile you deserve. Contact our experienced, compassionate cosmetic dentistry team at (212) 826-2322 today to schedule a consultation.