Understanding Your Gums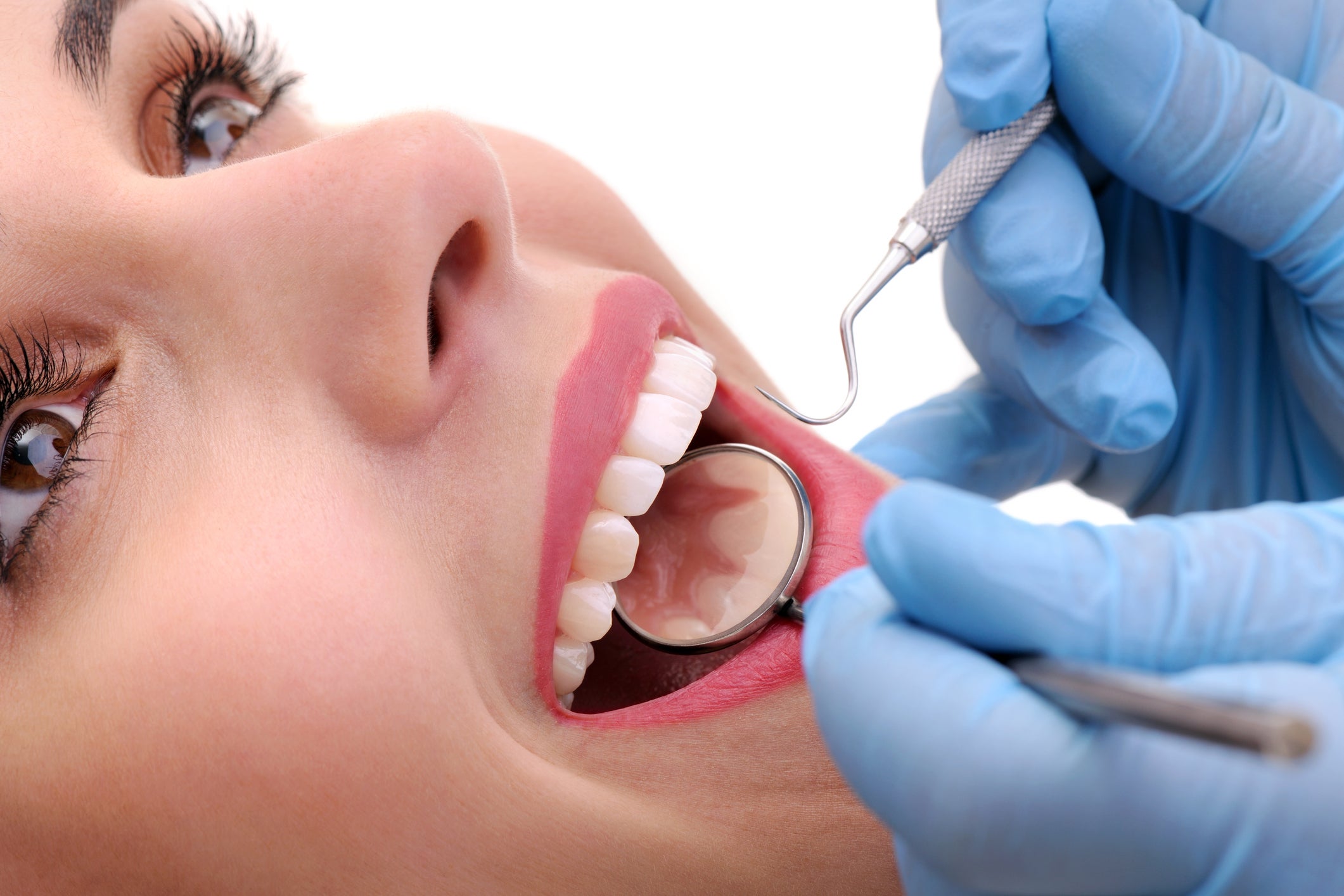 You know about cavities, and tooth decay, and how important it is to brush and keep your teeth healthy. But how much do you know about the health of your gums? The gums are an important part of your mouth, and if they're not in good shape, your whole mouth can suffer. What do you need to know about your gums?
You might have noticed that your oral hygienist or dentist probes your gums during your regular check-ups. This is to determine if your gums are fitting snugly against your teeth. Unhealthy gums have pockets of space, and the deeper the pocket, the worse your gum health. It may feel like your gums are just being poked, but what the dentist is actually doing is measuring them. The tool used to probe gums is called a periodontal probe, and it's essentially a tiny ruler. It is inserted into pockets in your gums, and the depth is recorded in millimeters.
Your dentist will keep track of these numbers as a preventive measure against periodontal disease (gum disease). Only your dentist can diagnose gum disease, but in general, 1 to 3 mm means the gums are generally healthy, 4 mm means you need to pay more attention to your oral care, 5 to 6 mm indicates gum disease, and anything over 6 means advanced gym disease. By regularly checking gum pocket depth, your dental team can catch periodontal disease early, when it's still relatively easy to treat.
You can look for signs of gum disease at home, too. Swollen, sore, or bleeding gums could be a sign of gingivitis or periodontal disease. Gingivitis is the early stage of gum disease, and it happens when plaque builds up at the gumline. Once it progresses to periodontitis, it can affect the bone and tissue supporting your teeth. However, these symptoms can also be caused by other conditions and even vitamin deficiencies. Hormonal changes like pregnancy, illnesses like diabetes, infections, and vitamin C deficiency can all be responsible for gum problems, so you will want to see your dentist to get the right diagnosis.
What can you do to keep your gums healthy? First, pay attention to your oral care routine. Brush twice a day and floss once a day, brushing gently so that you don't injure your gums. Consider using a water flosser, to clean below the gumline. Eat a nutritious diet, don't use tobacco products, drink alcohol only in moderation, and take supplements, especially if you think you are not getting enough vitamin C. See your dentist for regular check-ups and cleanings, but in between visits, pay attention to your gums so that you can make a dental appointment if you notice signs of gum disease.
At Park 56 Dental Group, we offer pediatric, prosthodontics, endodontics, oral surgery, Invisalign®, emergency, and sedation dentistry, all at the highest level of treatment. We serve the Midtown, Central Park, Upper East Side, Park Avenue, and all surrounding Manhattan and New York areas, with a patient-centered practice that has hours to fit your schedule. Schedule your complimentary consultation today by contacting us online or calling us at (212) 826-2322