The Relationship Between Oral Health and Acne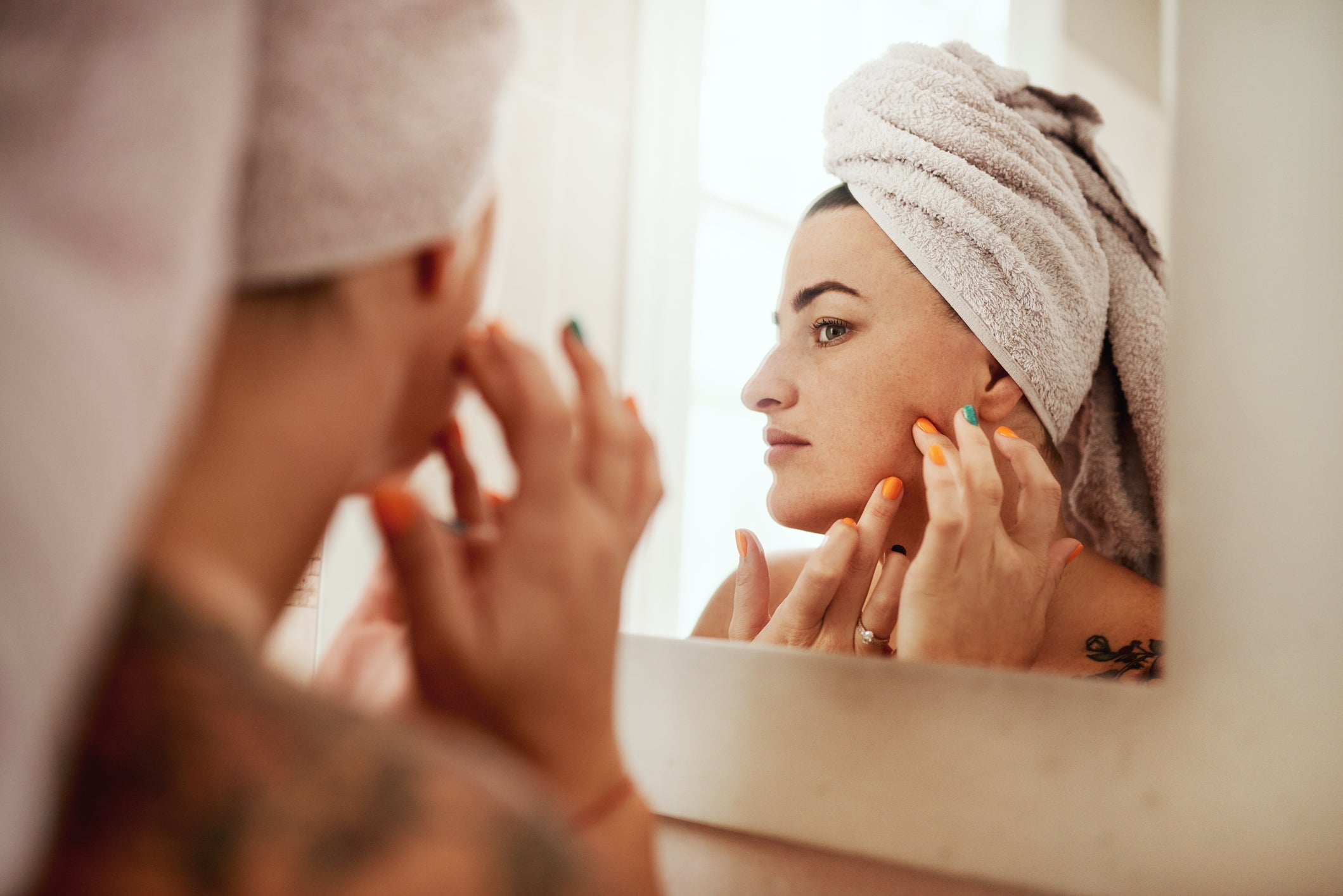 Have you ever woken up to a new pimple on your face and wondered where it could have possibly come from? Most of us can attribute our breakouts to stress, not getting enough sleep, or poor diet, but sometimes the cause of our acne is closer than we think. Studies have shown that poor oral hygiene can lead to breakouts on the face, specifically around the mouth and chin area. This is because the Propionibacterium acnes bacteria, which is known to cause acne, can live in the mouth and be transferred to the skin through activities such as biting your nails, touching your face, or even kissing somebody on the cheek.
To help prevent oral hygiene-related acne, be sure to brush and floss your teeth regularly, and if you bite your nails or have other habits that could transfer bacteria from your mouth to your face, try to break those habits. With a little care and effort, you can help keep your skin looking clear and healthy. Read on to learn more about the relationship between oral health and acne.
Oral Bacteria and Acne
Your mouth is home to millions of bacteria, many of which are beneficial. However, some types of bacteria can cause or contribute to acne. For example, Propionibacterium acnes is a type of bacteria that grows in the sebaceous glands of the skin. This bacteria feeds on sebum, the oily substance that these glands produce. When Propionibacterium acnes multiplies, it can block the pores and cause inflammation, leading to acne.
In addition, Staphylococcus epidermidis is a type of bacteria that is commonly found on the skin. This bacteria usually doesn't cause any problems. However, if it gets into a cut or scrape, it can cause an infection. Infections can lead to inflammation, which can make acne worse.
Poor Oral Hygiene and Acne
Poor oral hygiene can also lead to inflammation, which can trigger or worsen acne. When you don't brush or floss your teeth regularly, plaque builds up on your teeth and gums. Plaque is a sticky film that contains bacteria. If plaque isn't removed, it hardens into tartar, which is even more difficult to remove. Tartar can irritate your gums and cause them to become inflamed. This inflammation can spread to other parts of your body and cause or worsen acne.
Tips to Prevent Oral Hygiene-Related Acne
Good oral hygiene is important for many reasons—including preventing or treating acne. Acne sufferers who are diligent about brushing and flossing their teeth are less likely to experience breakouts on their face, neck, and chest. In addition, regular use of an antibacterial mouthwash can help to kill the bacteria that can cause acne.
Visit your dentist regularly for professional cleanings and checkups. And if you are still struggling with acne, talk to your dermatologist about other treatment options that may be right for you.
Contact Park 56 Dental Today!
Talk to a dentist at Park 56 Dental about ways to improve your oral hygiene routine and see if that has an impact on your skin. Park 56 Dental in New York would be happy to help you get started on the right track!