Invisalign for Teens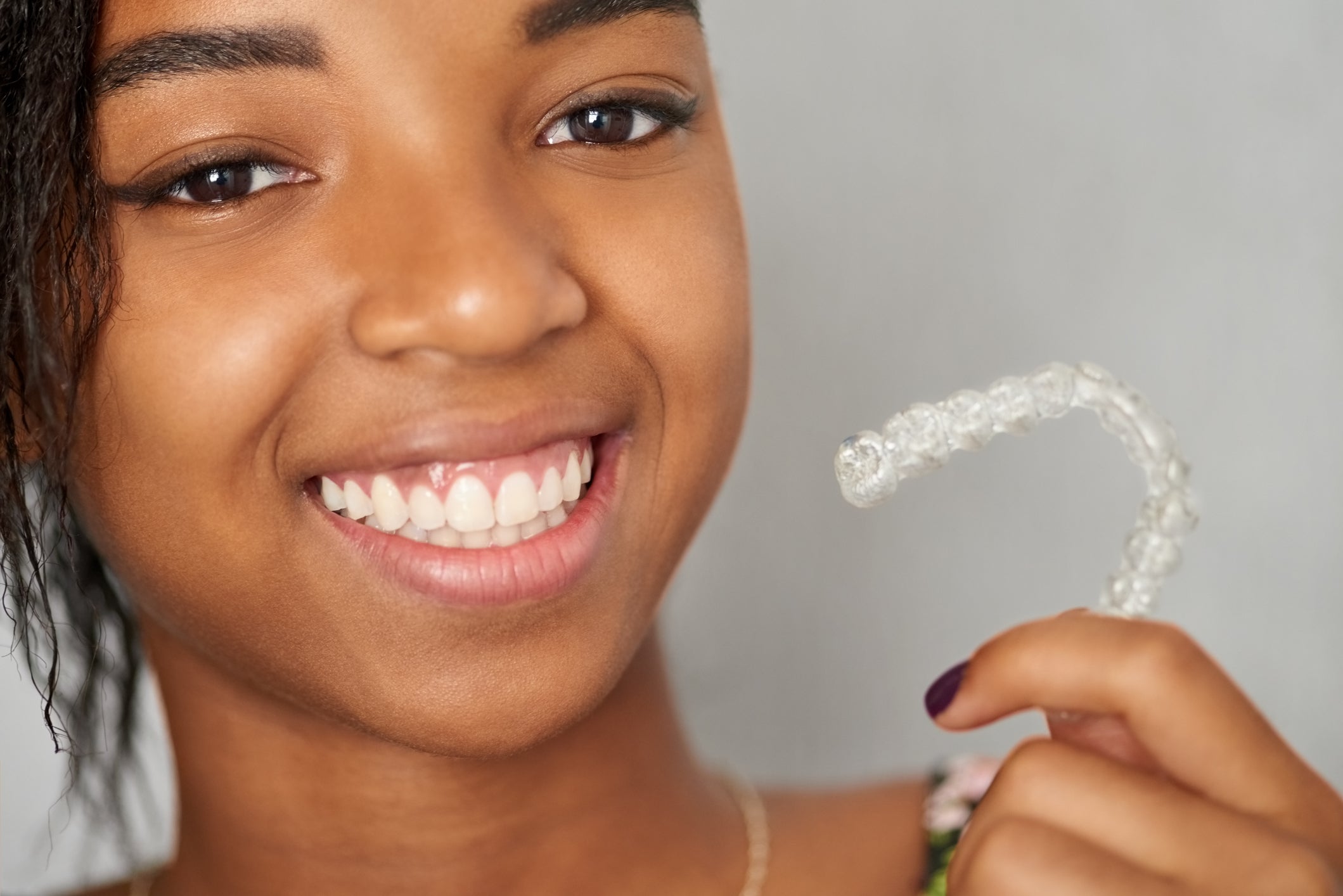 Does your teenager need braces? Sometimes, teeth need to be straightened during the middle and high school years, but that's also when teens are often most sensitive about their appearance. How can you help your teenager feel confident while still providing the orthodontic care necessary for long-term oral health? Invisalign® may be the answer. A revolutionary way to straighten teeth, Invisalign uses customized aligners to shift teeth without the discomfort and unattractive look of metal braces.
Invisalign® aligners are practically invisible. Made from a soft, clear plastic, Invisalign® aligners are so discreet that people are unlikely to even notice you're wearing them! Invisalign® Teen, created especially for teenagers, are non-invasive so that teens can feel confident while wearing them.
Because they're removable, Invisalign® aligners don't require a special diet. With traditional braces, you have to be careful about eating things like popcorn or hard food. Invisalign® aligners are removable, so you can take them out when you're eating and eat whatever you want. What's more, because you take them out to brush and floss, it's easy to take care of your teeth.
Invisalign® is more comfortable than traditional metal braces. Metal braces can feel tight or rub against the inside of your mouth, causing discomfort or even pain. Invisalign® Teen is made from moldable plastic and specifically customized for your teen's mouth, so you can be sure of a comfortable fit.
Teens can keep participating in the activities they love while wearing Invisalign®. Whether they're playing sports or playing instruments, teenagers don't have to worry about Invisalign® getting in the way. The aligners are easy to take out and put back in after the activity is finished.
Invisalign® works for many different issues. Underbites, overbites, and crossbites can be fixed with Invisalign, as well as crowded or widely-spaced teeth. Invisalign® is great for most mild to moderate orthodontic problems; during a consultation, your dentist can evaluate your teen's mouth to see if this treatment is a good fit. What's more, Invisalign® often works more quickly than traditional braces, so the treatment doesn't take as long.
You and your teenager need to understand that Invisalign® is a commitment. Each aligner needs to be worn for two weeks, and the whole process takes anywhere from a few months to three years. The aligners don't have to be worn all the time, but they do have to be worn about 20-22 hours each day. Additionally, Invisalign® requires frequent trips to the orthodontist for checkups and to make sure the treatment is progressing on schedule.
At Park 56 Dental Group, we offer Invisalign®, along with pediatric, prosthodontics, endodontics, oral surgery, emergency, and sedation dentistry, all at the highest level of treatment. We serve the Midtown, Central Park, Upper East Side, Park Avenue, and all surrounding Manhattan and New York areas, with a patient-centered practice that has hours to fit your schedule. Schedule your complimentary consultation today by contacting us online or calling us at (212) 826-2322.