The Dos and Don'ts of Wearing Invisalign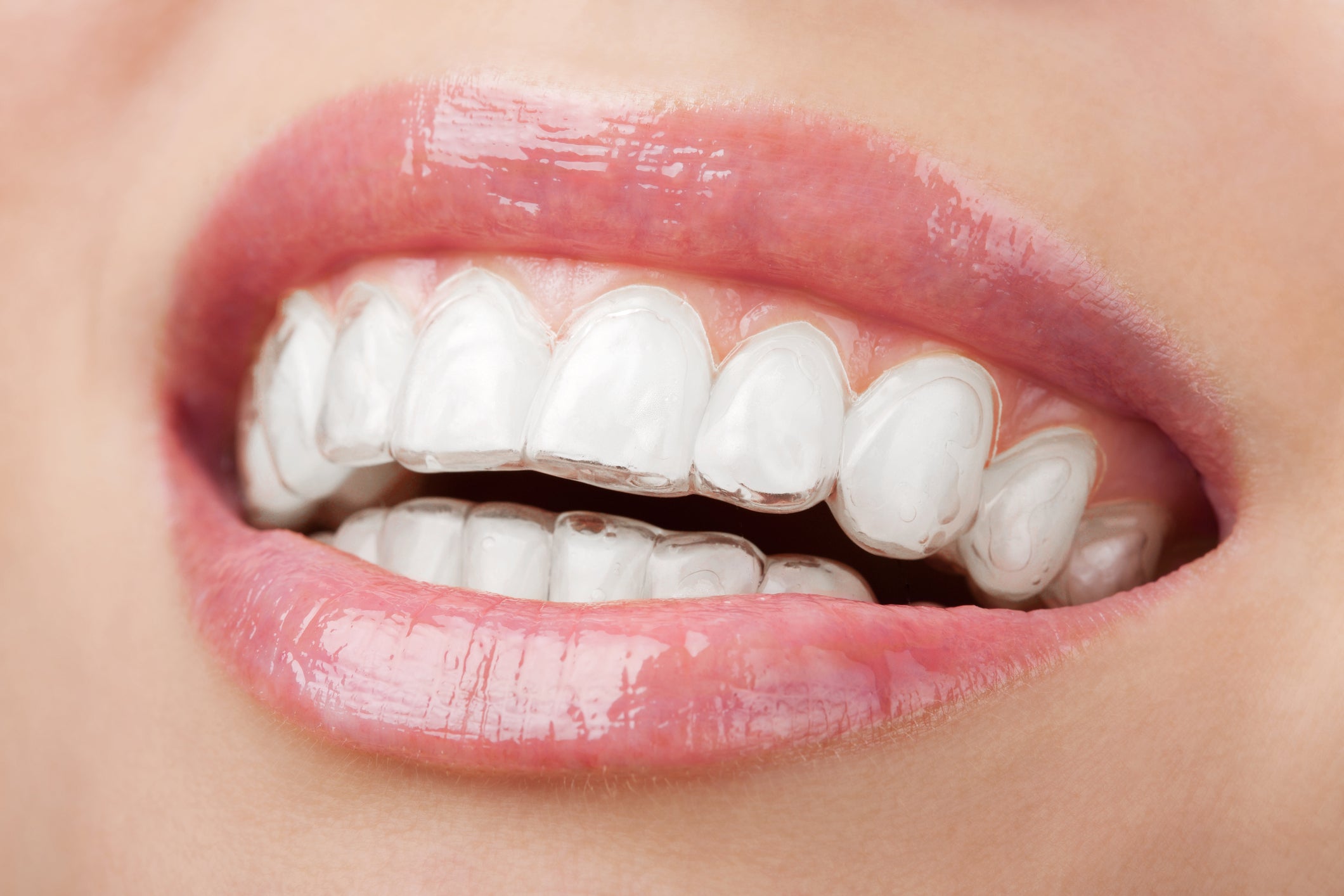 Have you chosen Invisalign over traditional braces to straighten your teeth? As a fast, effective, virtually invisible way to get the smile of your dreams, Invisalign is popular among teens and adults alike. Just be aware that this tooth-straightening method has specific care requirements. Here are the basic dos and don'ts of wearing Invisalign to ensure the best results from your investment.
Do soak and brush your trays daily: Start off each morning by soaking your aligners in denture cleaner or Invisalign cleaning crystals. Then, remove residue by brushing the aligners using a separate toothbrush from the one you use to brush your teeth. Rinse the trays and slip them back into your mouth. Do this again every night before bed.
Do remove the trays to eat and drink: Apart from water, you should not eat or drink anything while wearing your Invisalign. Food and beverages can stain the clear plastic aligners and encourage particles to become stuck between your teeth.
Do brush and floss after eating: When you finish a meal or snack, brush and floss to remove particles before putting your Invisalign back in. If you can't do this while away from home, at least rinse your mouth out or chew sugarless gum for a few minutes.
Do wear your Invisalign 20 to 22 hours a day: If you're not eating or drinking, you should be wearing your aligners, including while you sleep. Failing to follow this schedule could delay your treatment.
Don't snack excessively: Are you accustomed to snacking or drinking soda and coffee throughout the day? You may need to reassess these habits. Every time you remove the trays to eat and drink, you must clean your mouth to prevent cavities and staining. Your oral health—not to mention your waistline—will thank you for cutting down on snacks and drinks between meals during Invisalign treatment.
Don't leave your trays lying around: To prevent losing or damaging your aligners, store them in their carrying case whenever you remove them from your mouth. This also protects against bacteria buildup. Help the case stay clean by rinsing your trays before putting them inside.
Don't leave town without your next set of aligners: Invisalign treatment involves swapping out the trays every few weeks. If you're going on vacation, make sure you bring the next set with you to avoid delaying the results.
Don't smoke: Tobacco will quickly discolor your clear aligners, not to mention stain your teeth and cause numerous other oral health problems. If you are currently a smoker, consider quitting before you begin Invisalign treatment. Your overall health will improve if you do.
Park 56 Dental is a certified Invisalign provider in NYC. We can help you plan your smile transformation from the comfort of our spa-like office. Here, you'll receive exceptional care during convenient hours that fit your schedule. To learn more about Invisalign, please contact us online or call (212) 826-2322 and schedule a complimentary consultation today.