How Poor Dental Hygiene Affects Your Overall Health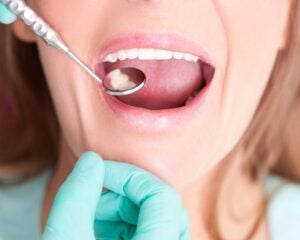 You probably know that if you don't take good care of your teeth and gums, you increase your risk for cavities, gum disease, and bad breath. But are you aware that oral health can affect the rest of your body? Connections have been discovered between decreasing oral health and many seemingly unrelated diseases and conditions. Learn more about this connection here, as well as how to maintain a healthy mouth and body.
Heart Disease
When your gums are damaged and infected because of gum disease, oral bacteria can enter your bloodstream directly through this soft tissue. This allows bacteria to travel to your heart, where clots can form as a result. A condition called endocarditis, or inflammation of the inner lining of the heart, may also develop.
Chronic gum inflammation also emits chemicals that can cause atherosclerosis, or the clogging and hardening of artery walls. This health condition blocks blood flow, increasing the risk of heart attack and stroke.
Dementia
The harmful bacteria that grow when you have gum disease don't only travel to your heart—they also enter the brain, where they kill brain cells and lead to memory loss. This may increase the chance of developing dementia or Alzheimer's disease.
Respiratory Infections
It's possible to inhale oral bacteria that form because of gum disease. Once in the lungs, the bacteria can cause infections, pneumonia, acute bronchitis, and even chronic obstructive pulmonary disease (COPD).
Diabetes
Gum disease and diabetes are a dangerous combination. If you are diabetic, you are more susceptible to infections, including gum disease. Then, if you have gum disease, this heightens your risk for high blood sugar, which can lead to diabetes or worsen your existing symptoms. And if you have both conditions at once, you have a higher chance of developing kidney disease.
Rheumatoid Arthritis
Oral bacteria from gingivitis can increase inflammation throughout the body. This makes people with gum disease more likely to develop rheumatoid arthritis, a painful and debilitating inflammatory condition.
Pregnancy Complications
Hormonal changes during pregnancy increase the risk of oral health problems. Then, developing gingivitis or periodontitis can lead to premature birth, low birth weight, and other health issues for mother and baby.
Maintain Good Oral Hygiene to Protect Your Overall Health
The message is clear: good oral hygiene can do more than preserve your teeth and gums—it can keep your whole body healthy. To discourage the problems that often accompany gum disease, remember to follow these tips:
Brush your teeth morning and night with fluoride toothpaste.
Floss daily.
Chew sugarless gum after meals.
Avoid cigarettes and chewing tobacco.
Eat a well-balanced diet and limit your sugar intake.
Seek fluoride treatment from your dentist.
Schedule teeth cleanings and dental checkups every six months.
If it's been a while since your last dentist visit, set an appointment at Park 56 Dental by calling us at (212) 826-2322. We'll check the status of your teeth and gums and recommend a treatment plan if necessary.