9 Dental Procedures that Will Help Restore Your Smile
When cavities, stains, or traumatic injuries damage your teeth, you may find yourself covering your mouth every time you smile. To help you regain your confidence, you need restorative dentistry from an experienced dentist in NYC. Take a look at nine dental procedures we offer that can restore your smile.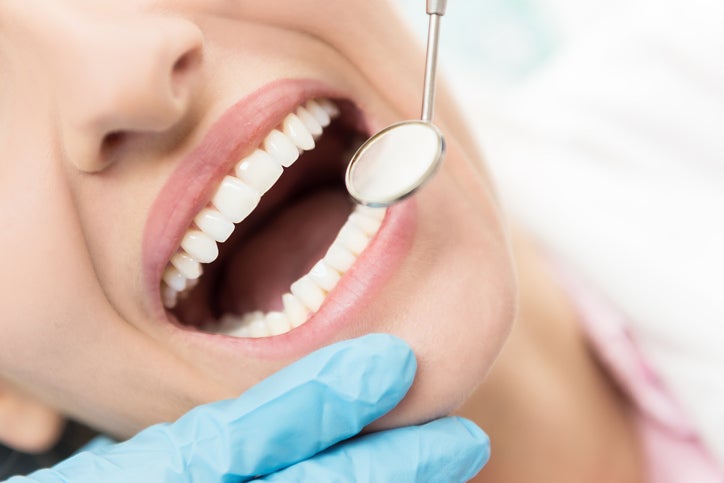 Crowns: A dental crown is an effective way to restore a discolored or oddly shaped tooth. This solution can even protect a weak tooth from breaking or repair one that's already broken.
Tooth-colored fillings: Many people assume that fillings are always metallic, but new materials and techniques mean you have the option of getting more natural-looking, tooth-colored fillings. Talk to your dentist about what option is best for you. Factors such as the size of the filling, location of the tooth, price, and personal preference must all be considered.
Veneers: This cosmetic solution covers the front side of chipped, stained, or misshapen teeth with a natural-looking porcelain veneer. The finished product looks great and functions flawlessly. Your dentist may recommend avoiding coffee, tea, wine, and tobacco to maintain your beautiful new smile.
Bonding: Similar to veneers, bonding is a cosmetic treatment that involves attaching tooth-colored resins to your teeth to improve their shape and color. The results are strong, long-lasting, and natural-looking.
Contouring and reshaping: Dental contouring and tooth reshaping may be all that's required to fix elongated or roughly shaped teeth. This process involves removing a small amount of tooth enamel to alter the surface or shape of the tooth. This technique is often combined with bonding to create the most attractive smile possible.
Implants: Dental implants consist of a titanium body, which takes the place of the missing root, and a crown, which fills the gap and replaces the function of your missing tooth. Implants can last a lifetime if properly maintained.
Bridges: The purpose of a dental bridge is to replace one or more missing teeth. It involves installing crowns on the adjacent teeth and "bridging" the gap with an artificial tooth called a pontic. Unlike implants, no titanium root is inserted into the gums.
Whitening: Years of drinking coffee, sipping on wine, and enjoying brightly colored berries can take a toll on your pearly whites. Luckily, you can turn back the clock with Zoom in-office whitening. Our dental professionals can brighten your smile by an average of eight shades in just one hour. Plus, the process is safe, simple, and pain-free!
Smile makeovers: If several different problems exist in your mouth, you can combine two or more of the above dental procedures for a complete smile makeover. Your self-esteem will soar like never before once you feel confident enough to smile naturally around your friends, family, and new acquaintances.
Need help deciding which dental procedure is right for you? Ready to get the process started? Contact Park 56 Dental at (212) 826-2322 to ask questions or request a consultation at our New York dentist office.