Invisalign® versus Braces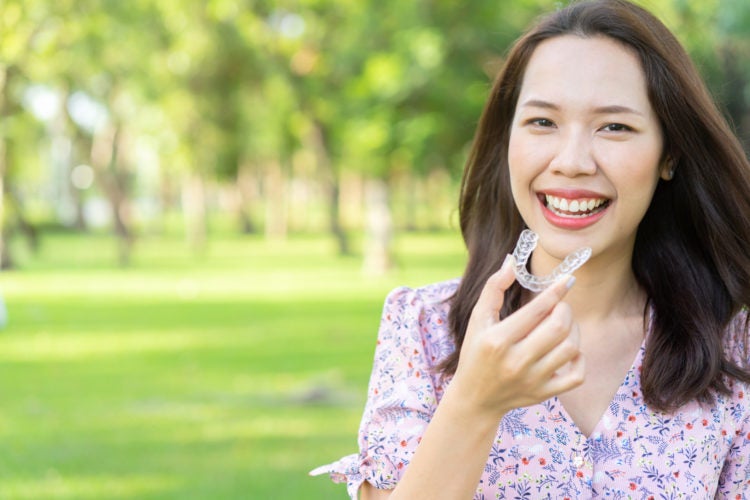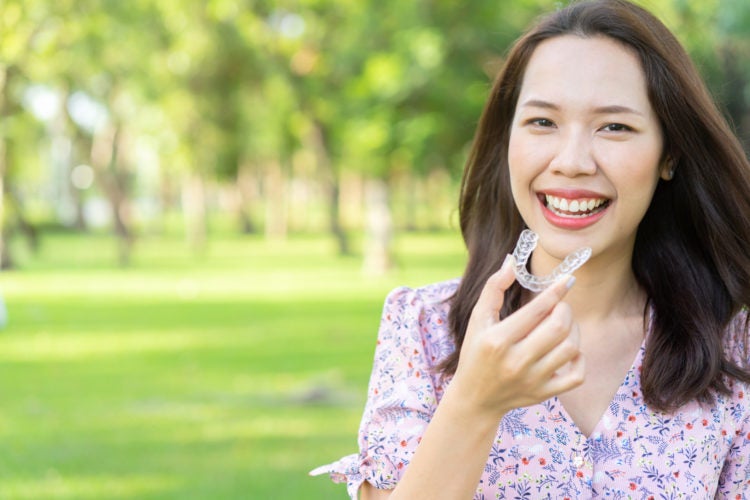 Are you trying to decide between Invisalign® and braces? The first modern braces were invented early in the 19th century, and since then, there have been great strides in the field of orthodontia. Invisalign® is one of those strides, offering people the opportunity to correct their teeth without the look of traditional braces. Which method is better? The answer depends on many factors, from the severity of your issues to how quickly the teeth need to be shifted. How do you make the decision?  
Invisalign®

 is more than just invisible aligners

. 

There will also be "attachments" glued onto the teeth, which will be either opaque or tooth-colored and come in a variety of shapes and sizes. If you have crowding

, you'll have to have 

interproximal reduction (IPR), which is a type of shaving of the teeth. Be prepared for this IPR to remove .1-.5mm or more of your tooth enamel, permanently. 

 

The 

Invisalign®

 aligners are a big draw.

 Not only are they less noticeable to other people than traditional braces because of their transparency, but they're also 

removable

, which is convenient. 

You can remove them to eat your meals or clean your teeth, and it's much easier to thoroughly brush and floss with the aligners out of your mouth. 

You will change your aligners every week or two, essentially treating your own misalignment. 

 

Braces move teeth 

more quickly than 

Invisalign®

. 

The fastest way

 

to move

 teeth is with low, continuous force, providing constant stimulation to the ligaments around the roots of your teeth. This is best accomplished with Nickel-Titanium (N.T) arch wire, especially when it's a type that's high-grade and treated in a way that 

allows them to work continuously in a low force, at body temperature. High-tech, self-litigating braces move the teeth fastest, while at the same time using the least amount of force. 

 

With traditional braces, you'll also have pieces glued to your teeth.

 

They'll either be stainless steel, clear polymer or ceramic, and they'll serve as connectors for the arch wire that will move your teeth into position. Except in 

rare circumstances, IPR is not used with traditional braces. 

 

The big drawback of traditional braces is that they cannot be removed.

 You won't be able to take them out to eat or clean your teeth, because they're glued on with a fluoride-infused resin. Good dental hygiene is vital when you have braces, and you will need to see your hygienist every four to six months 

for your gum health

. 

 
At Park 56 Dental Group, we provide personalized, quality dental care in a spa-like environment. We offer pediatric, prosthodontics, endodontics, oral surgery, Invisalign®, emergency, and sedation dentistry, all at the highest level of treatment. We serve the Midtown, Central Park, Upper East Side, Park Avenue, and all surrounding Manhattan and New York areas, with a patient-centered practice that has hours to fit your schedule. Schedule your complimentary consultation today by contacting us online or calling us at (212) 826-2322.