Basics of Invisalign for Teens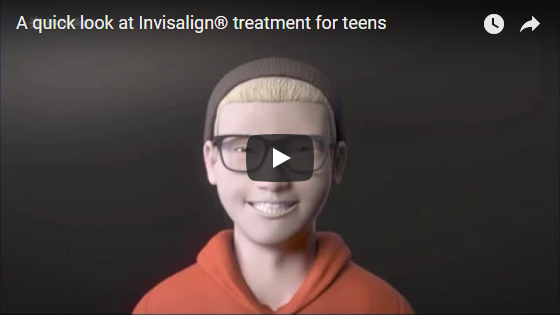 Did you know that Invisalign makes aligners just for teens? Invisalign Teen lets kids eat the foods they love, play the sports they enjoy, and smile with their friends without fear of showing metal brackets and wires. Get the facts about Invisalign for teens when you watch the accompanying video.
You'll hear about the sophisticated computer imaging software the dentist will use to precisely map every stage of the treatment. You'll even get to see what your teen's smile will look like before beginning the treatment!
When your teen is ready for Invisalign treatment in NYC, call Park 56 Dental at (646) 783-3529. Our dental clinic maintains a friendly, welcoming environment, and focuses on high-quality, patient-centered care.