When you're always in front of a camera, you want to look your best. The stars use cosmetic dentistry treatments to make sure they look as good as they can, and this includes Invisalign. This treatment straightens teeth in a comfortable and noninvasive way.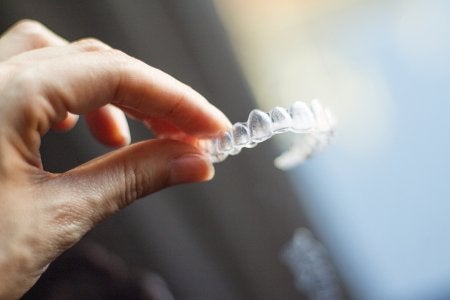 If you want your smile to look like Tom Cruise's or Eva Longoria's, look into Invisalign. This orthodontic treatment gently repositions your teeth so you can enjoy a straighter smile. Invisalign uses invisible aligner trays, and you get a new one every couple of weeks. Each time you graduate to a new tray, your teeth will be one step closer to being in place. Aligners are see-through and removable, which makes them both convenient and attractive. You can take them out whenever you want, and most people won't notice you have them. This is why so many people—including the stars—use Invisalign to straighten their teeth.
Invisalign in NYC works for the stars, and you deserve the same kind of smile . Call Park 56 Dental at (646) 783-3529 or read through our website to learn everything you need to know about our dentist's office.