When you visit a top dentist in New York City, you can expect to receive cutting-edge dental and orthodontic care. Invisalign braces are a terrific option to consider if you would like to discreetly straighten your smile. These clear braces are nearly invisible, and can restore your smile in a manner of a few months. Let's review some essential questions to ask your dentist before you start your Invisalign treatment.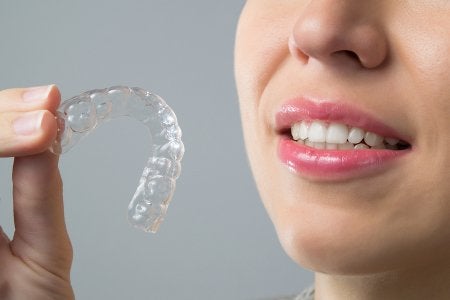 What can I expect from my Invisalign treatment?
Invisalign braces work similarly to conventional, metal braces, in that they gradually move your teeth into a straight position. Unlike conventional braces, which use bulky metal brackets, the Invisalign treatment plan relies on clear, plastic aligners. Throughout the course of your treatment, your dentist will create a series of custom aligners that will gently straighten out your teeth.
Do I have to wear my Invisalign aligners all day?
The more frequently you wear your Invisalign aligner, the quicker you can expect to see results. Typically, your dentist will recommend that you wear your aligners at least 20 hours every day. Your aligners can, however, be gently removed for eating, brushing your teeth, and performing other activities.
How soon will I start to see results?
Your Invisalign aligners will start straightening your teeth as soon as they are fitted to your smile. By making sure that you wear your aligners as recommended, you can expect to start seeing results in as few as a few months. Since individual results vary, you should talk to your dentist about how long it will take for your specific treatment plan to take its course.
For additional answers to your questions about Invisalign NYC , get in touch with Park 56 Dental. We are proud to offer top rated general dentistry and orthodontic procedures to our patients of all ages. To learn more about how our team of experienced dentists can help you achieve the smile of your dreams, give us a call at (646) 783-3529.