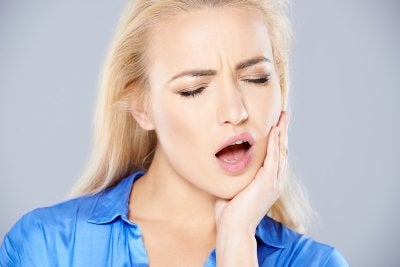 There are a number of different possible causes of tooth pain. If you are experiencing pain in your teeth or jaw, you should schedule a visit to your dentist. Park 56 Dental is one of the top dentists in New York. Our experienced dentists can treat many different dental health conditions.
Some patients experience sensitivity to hot or cold foods or liquids. If the pain lasts more than a few seconds, this could be the result of inflammation or decay. A root canal treatment may be necessary to prevent the development of an abscess. A sharp pain as you bite into a harder food could be caused by a chipped tooth, decay or a dislodged filling. A dull ache in the upper jaw close to the sinuses could be a symptom of a cold or flu, a side effect of clenching or grinding, or a sign of decay. Severe, persistent pain may indicate advanced decay or inflammation, affecting the tooth's nerve. You may need root canal surgery. It's also important to consult your dentist immediately if your gums are inflamed, sore, or tender to the touch.
At Park 56 Dental , we are here to help you safeguard the health of your teeth. To find out more about our services, visit our website or call us at (646) 783-3529.