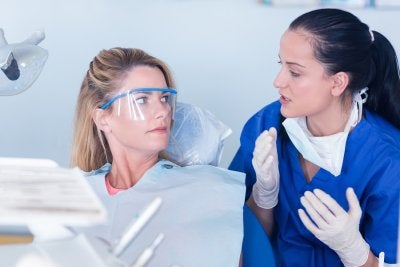 A root canal, or endodontic, procedure usually becomes necessary when the tissue inside a tooth has become infected. If left untreated, the infection can spread outward to the bone. During a root canal, the dentist will remove diseased pulp and tissue from inside the tooth, and fill and seal the tooth to protect it from future infection. This procedure allows the patient to retain their original tooth. Root canals are usually performed by dentists who have received specialized training.
The longevity of a root canal treatment is dependent on a number of factors. Early treatment increases the chances of long-term success. It is also important to make sure that the damaged tooth is protected by a crown or filling. These procedures should take place as quickly as possible after the root canal itself. If your root canal is done by a professional, your tooth should continue to function for many years to come.
Park 56 Dental is one of the top dentists in NYC, and our dentists are experienced in providing root canals. To find out more about root canals, visit our website or give us a call at (646) 783-3529.