Whether you have experienced tooth loss due to tooth decay or trauma to the mouth, it is always a good idea to have your missing teeth replaced. Replacement via dental implant can serve both practical and aesthetic purposes. Keep reading for a closer look at some of the benefits of replacing missing teeth.
Preserve Bone Mass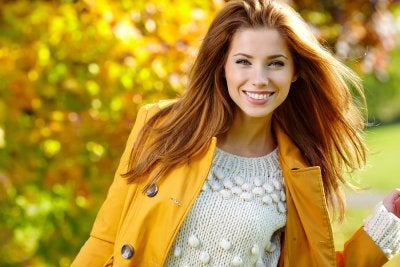 Your jaw needs your teeth in order to avoid resorption. Resorption occurs when your bone shrinks because your teeth no longer adequately stimulate your jaw. The more teeth you are missing, the more severe your resorption may become. Replacing your missing teeth allows you to avoid resorption and maintain bone mass. Your dentist can provide a dental implant treatment to restore functioning to your teeth and preserve bone mass. The root of the prosthetic is implanted into the bone so that stimulation continues.
Maintain Tooth Placement
When you lose one or more teeth, the teeth that neighbor the new gap may drift out of position . This can affect your bite as well as your susceptibility to tooth decay. The teeth that surround the gap on either side may move into the new opening, and the tooth on the opposite jaw may grow longer, or super erupt. It may be difficult to access the entire surface area of these teeth if they become crooked, which can have negative implications regarding your dental hygiene.
Enhance Your Smile
Many people seek to replace their missing teeth for cosmetic purposes in addition to practical reasons. Missing teeth, especially in visible areas, can impair your confidence. The shifting of neighboring teeth can exaggerate this complication as well. Replacing your missing teeth can enhance your smile and restore your confidence, which will give you a reason to smile in itself.
For more information about the benefits of replacing missing teeth, feel free to call Park 56 Dental at (646) 783-3529. Our top dentistry practice specializes in emergency dental care and veneers in NYC. Please do not hesitate to visit our website or stop in and meet with us to find out what makes us the best dentists in New York.