Meet Our Endodontist – Rob M. Rabi, D.M.D.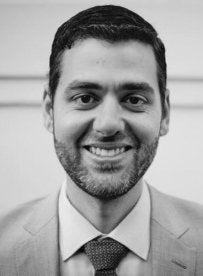 Endodontic Specialist
Endodontist, Pain-free root canals
Meet our extraordinary Endodontist, Dr. Rabi! Dr. Rabi's enthusiasm for dentistry began during high school when he lived in Orlando, FL. He would spend his summers working in his uncle's dental office. Dr. Rabi obtained his Bachelor of Science Degree in Biology at Nova Southeastern University and his Doctor of Medicine in Dentistry at the University of Florida. After 7 years of private practice as a general dentist in Orlando and teaching part time at the University of Florida, Dr. Rabi chose to further his education and was accepted to the University of California, San Francisco for residency in his greatest passion; Endodontics.
In his spare time he enjoys outdoor activities such as cycling, skiing, scuba diving, and exploring the city with his wife Michelle.
Ask the Doctor:
Q: How do you want people to feel when they come to see you?
A: Very relaxed. We're going to do everything we can to make the procedure as comfortable as possible.
Q: If you could tell people one thing about dentistry or oral health, what would it be?
A: There is nothing like your natural teeth.
Q: What's your hidden talent?
A: I love to play drums!
Why Choose Us?
24 Hour Emergency Service
100+ Years of Combined Experience
Invisalign Premier Provider
Offering Sedation Services
Work with Most Insurance Plans
Flexible Payment Options